Yay! I know a new movie from Dwayne Johnson is coming up soon and everyone is excited about it. Same goes to me because this time he is.....

Oh yea he is a tooth fairy. Courtesy to Nuffnang, we are given change to win a pair of invitation to catch out this screening.

Well isn't Dwayne Johnson look cool when he in Tooth Fairy form? what if i am a Tooth Fairy as well?

*jeng jeng jeng*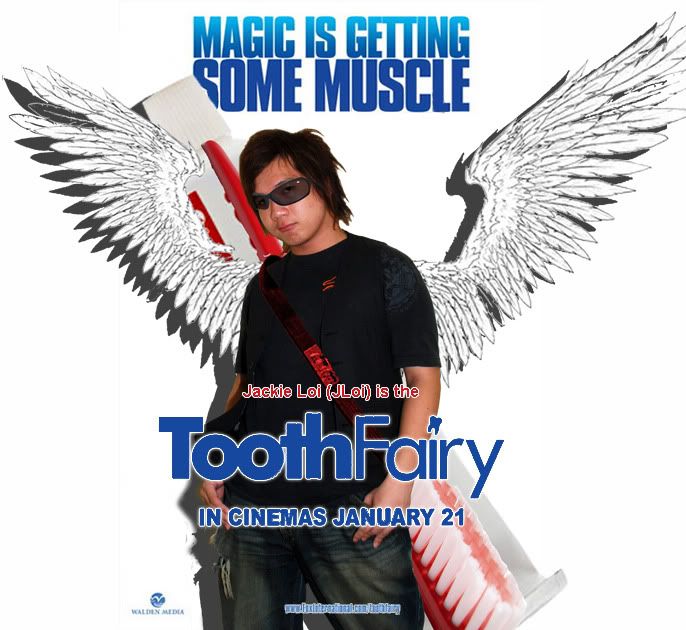 oh yes..saw that? Thats me as Tooth Fairy. I dun reli need any fancy gadgets as tooth fairy coz i already can fly wif my wing. The only things i need is just a tooth brush and tooth paste. Why?

Imagine when i am on my mission to stealth a tooth, and the tooth dirty and smelly like this...



ewww i wouldn't dare to approach it and the value of that tooth might low..so here come the tooth brush and tooth paste save the day. I'll brush tat tooth until shiny and brand new..



Well, good tooth are meant to be easy to carry and complete my mission..Ta daaaa!