It have been long time since i tried new place or new food. Heard from Eng Kiat that nearby my uni, Taman Connaught there is a famous curry noodle house. Thus, today after class i went there together wif my unimate.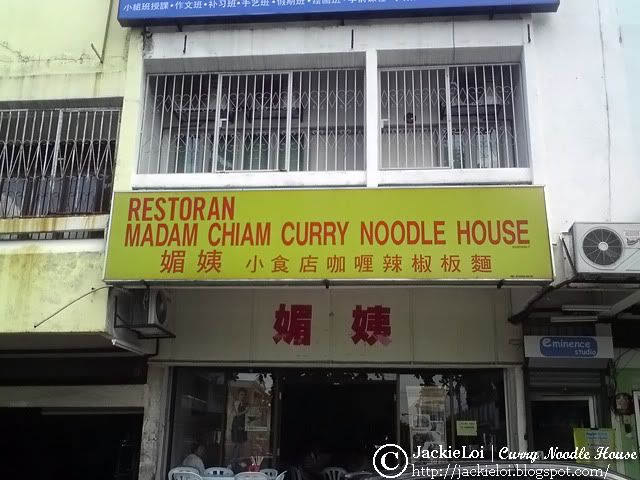 * The shop we went.. *

Madam Chiam Curry Noodle House. This restaurant been visited/interviewed by one of the Astro AEC food program called ah xian (i guess tats what it call). Thus, i believe d food should b not bad. My first impression when i reach there was "

Wah crowded wei! must be damn nice

".

Later we are served by a waitress (or mayb she is d boss..not sure) who tried to be friendly wif us but i just felt tat she is not trying be friendly but lanci..LOL..ok mayb i am wrong that she just dun mean it but..mayb she overdo it? when she ask us what to eat, we are asking for a menu since most of us are first timer and she answered "

first time ah? can see la those on pic are our famous food bla bla

"..do u expect me to know wtf is tat food by looking on d pic -__-...like a fried chicken, you wouldn't know it was normal fried chicken or KFC friend chicken if just looking on d pic..LOL..then finally she gave us menu and when she ordering, she said "

Confirm wan curry noodle ah? dun change later ah

"..wtf -__-

Anyway i not ordered Curry Noodle due to my ulcer. I ordered one of their famous mee, Dry Chili Pan Mee with Egg (can order without egg also). And here is what my mee looks like...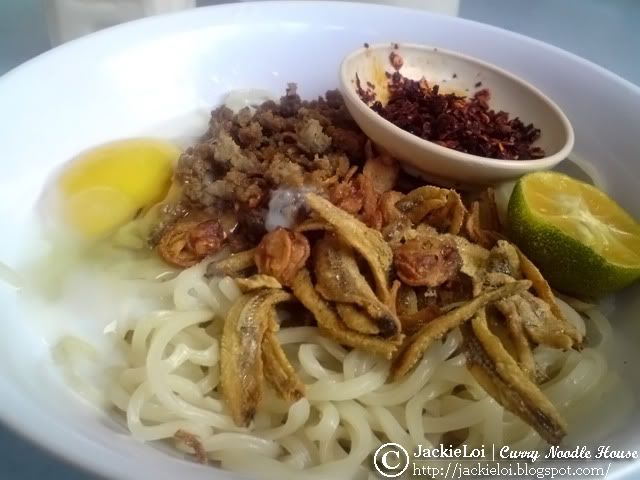 * Dry Chili Pan Mee with Egg *


Pan Mee? Is Pan Mee went through

EVOLUTION

and become thinner and thinner like Lou Shu Fan? Not to mention there was no soy sauce on mee..just plain mee and manually add the chili by own..which remind me

FACE TO FACE

shop...

For me i think Pan Mee tat located near my house nicer than this. Oh well, individual taste anyway. I dun reli like to eat Pan Mee with that way, not to mention, that mee wasn't Pan Mee..Dun argue with me! i am Pan Mee lover! =P