Continued from
Melacca Day 1 - The Jonker Market
On the next day in Melacca, i am still not feeling well. Thus i completely skip the mission. However my gf,
Joe
& Bala are the one still continued this mission, Makan & gain weight during CNY! LOLLL!!
In the early of the morning, we went to had our early breakfast at one of the famous shop. At least i think it is famous coz alot ppl queue for it.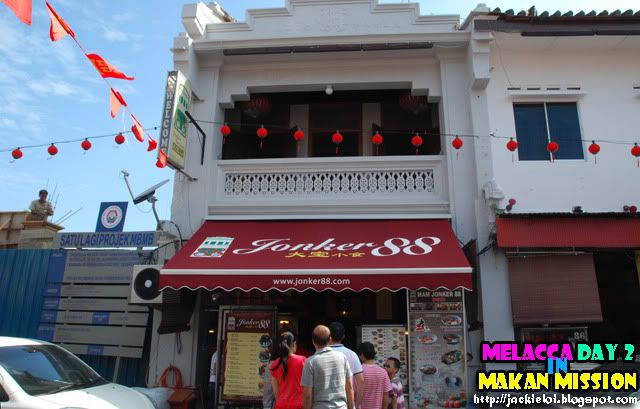 * Jonker88.com? *

According to my gf, this shop famous in asam laksa and Cendol. Since i am not feeling well, thus i ordered normal dry mee (forgot what d mee name..).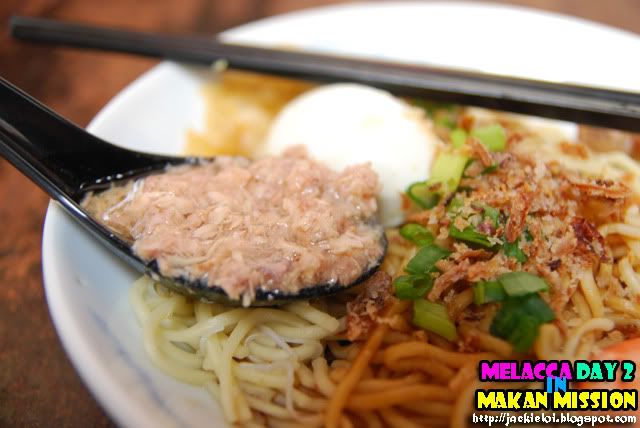 * My mee *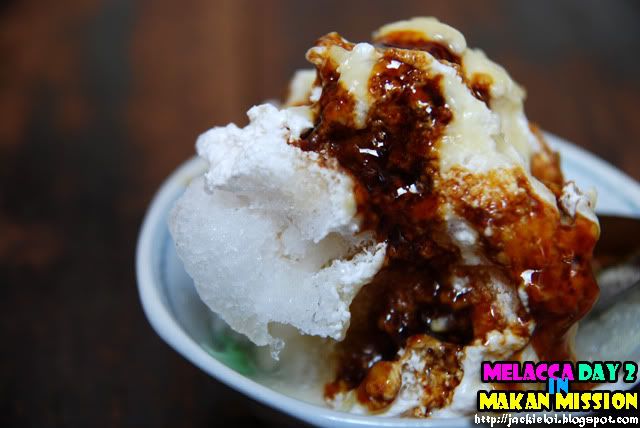 * My cendol Durian. Damn chun! *


Wait!? Cendol in the early of the morning? i tod i am not feeling well but still eat something cold? 0___0...oh well..purposely one. They said sometime we must use "poison to fight against poison"..hahaha..and my wish been granted after i done my cendol..time to released my poison before continue our next plan.

While waiting lunch time, we walk around A'famosa there and until Dataran Pahlawan. My gf brought us to Mahkota area (not sure what d exact name) and from there we can see eyes on Malaysia and Pulau Melaka.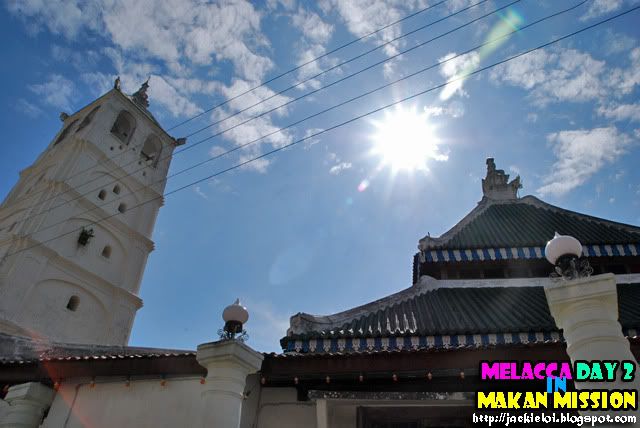 * Temple in front my guesthouse *
* Another 1 *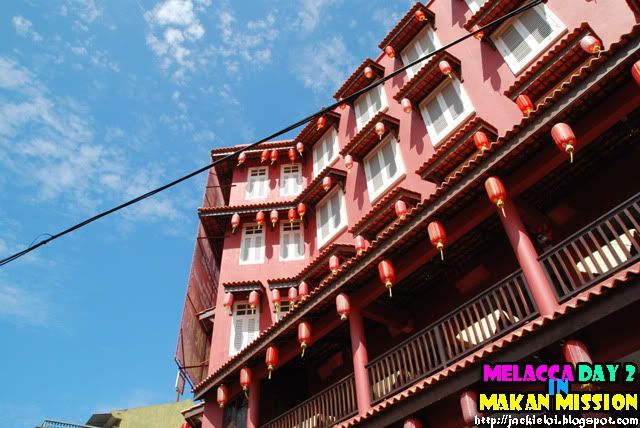 * Forgot what this building name *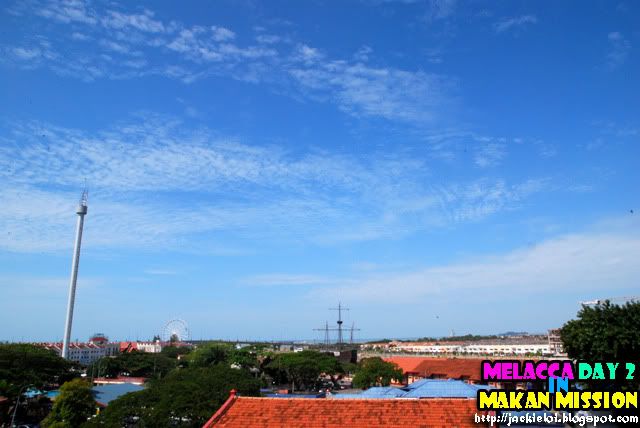 * Scene taken on top of A'Famosa *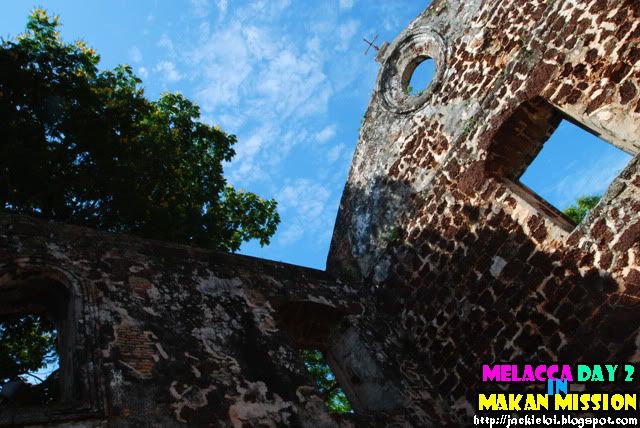 * A'Famosa *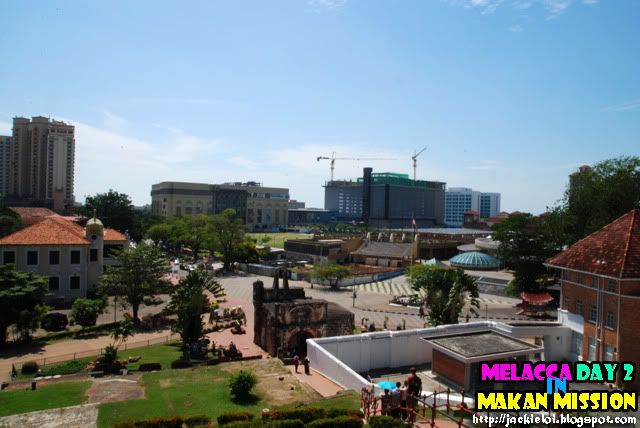 * Taken from another side of A'Famosa *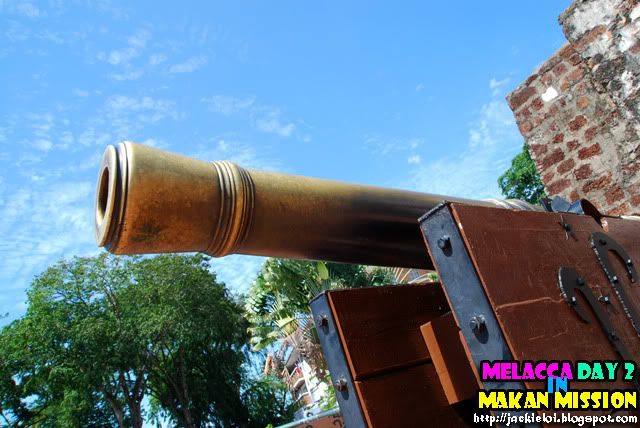 * Everybody love Cannon *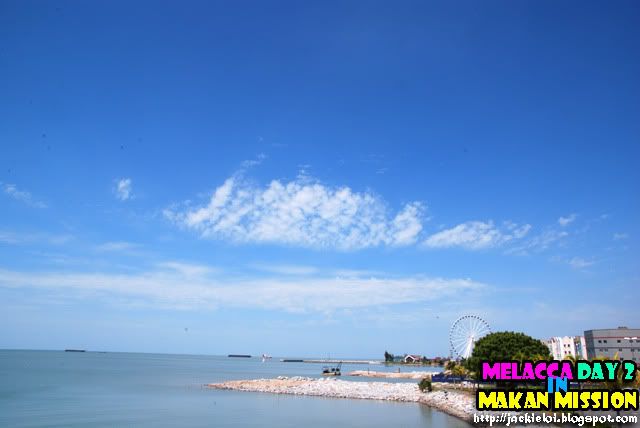 * Notice eyes on Malaysia? *
* Pulau Melaka *


We went back for lunch after tired walking around d area. There are 2 famous chicken rice ball shop at jonker street. One is called Famosa and another 1 opposite it (forgot what d name). However the reli good one was d shop opposite Famosa. Since it was lunch time, there were a long queue again. We have to queue around 30 min before we got our seat on our sweat butt.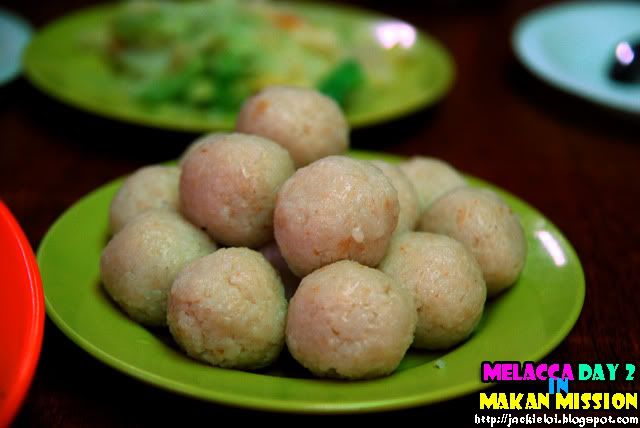 * Chicken Rice Ball *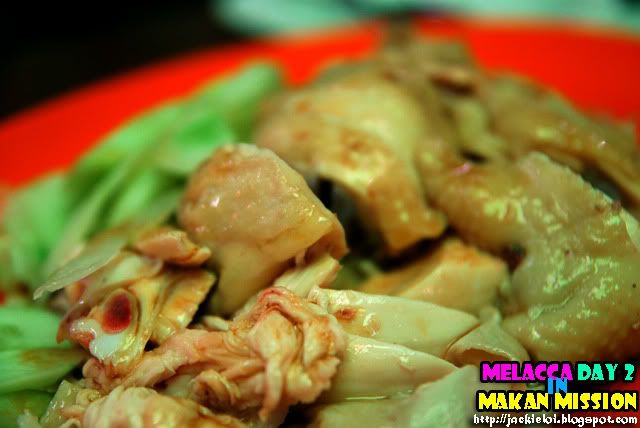 * Chicken *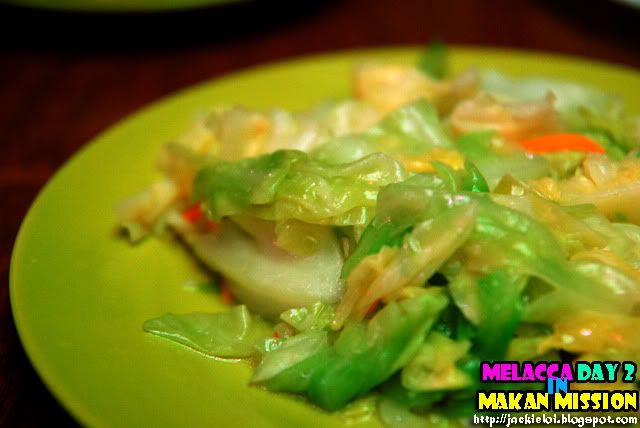 * Vegie *


The makan mission continue on dinner time where we finally got chance to try out Satay Celup. It was my first time since i never try it when i went to melaka last few years. The Satay Celup we went was occupied by alot ppl as well...


* Capitol Satay Restaurant *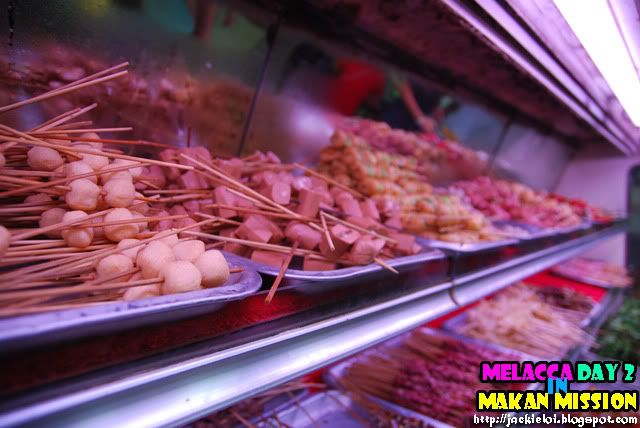 * The fridge *
* Stuff we took *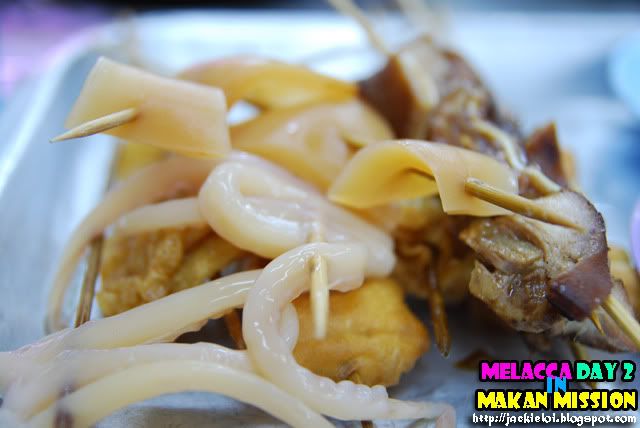 * Some squid and pork too *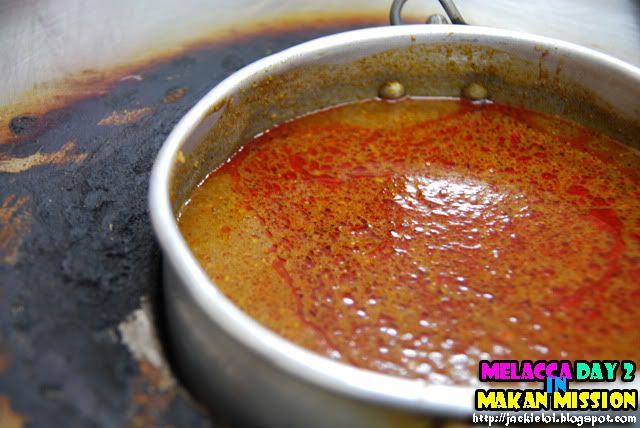 * The satay kuah before add those powder or ajinamoto or whatever it is *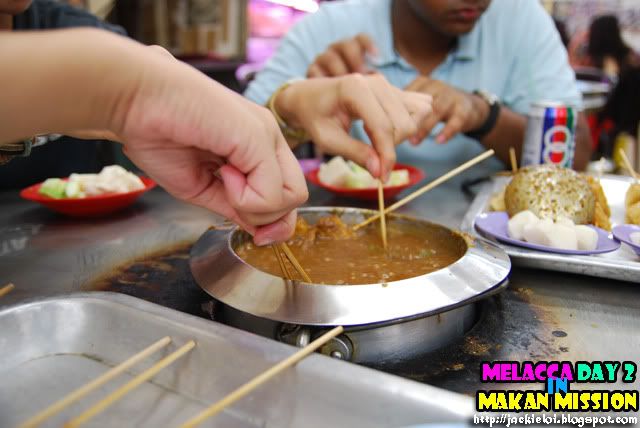 * Celup Celup dan makan *


Since i m having diarrhea, when i look at d satay celup kuah make me feel like....as u know d color and texture is exactly like (fill_in_the_blank). Thus i din reli eat much.


* Bala & Joe enjoy it so much *


After dinner, is time for me and gf spend time personally. Joe & Bala went to had a walk at Jonker night market while me and my gf went to watch movie at Dataran Pahlawan, All Well End Well Too 2010.


Princess Pearl of Flowerland is sent to Midland at a young age to learn her ceremonials duties. Her mother, the Queen Mother misses her daughter very much that the King orders his sister, the princess, to return home. However, the princess has fallen in love with Gerenal Wing of the Midland army and is reluctant to part from him. As their boat approaches the Flowerland border, Pearl & Wing save the life of a girl named Ying, who seeks to throw herself into sea after running away from an arranged marriage. Pearl, Wing and Ying are attacked by pirates and Pearl falls overboard in the ensuing chaos. On arrival in Flowerland, the King mistakes Ying for his sister, while Pearl is saved by Ying's father, Million.


A good movie but in my opinion not as good as 72 Tennant of Prosperities. The joke seem very force to become lame. In addition, my gf said last year All Well End Well better (i din watch last year 1).

Well, tats all for me on 2nd day in Melacca. It would be great for me if i doesnt diarrhea the whole day. My tummy would b turn round and round...hahaha

to be continue...