Continued from
Melacca Day 2 - The Mission to Gain Weight Begin!
On Day 3, finally my stomach stop raging inside. It means i m 80% recover! Since we tried most of the famous food in melaka on day 2, thus i suggested to had buffet at Shibaraku, inside Mahkota Parade. It cost RM30 per pax including taxes..
* The self service style *

The Shibaraku is a asian oriental shop. Most of japanese and chinese food can be found here. Being greedy me, i went to grab alot sushi to eat..LOL..in addition, there was tempanyaki style as well. Is taste not bad eventhough i seldom eat tempanyaki.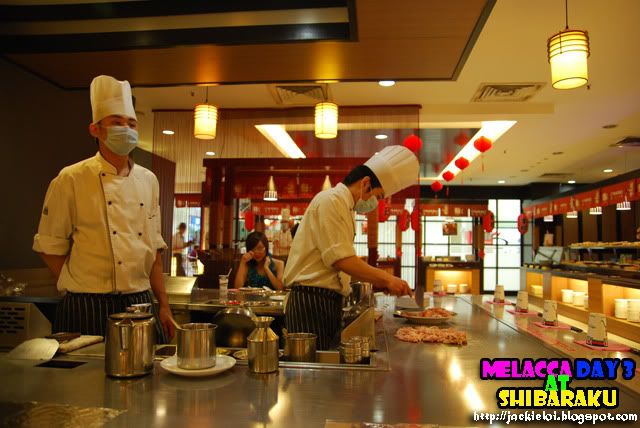 * Tempanyaki chefs *


And here the foods took by me~...enuf to knocked me down on 1st hours..


* Variety type of Sushi (s) *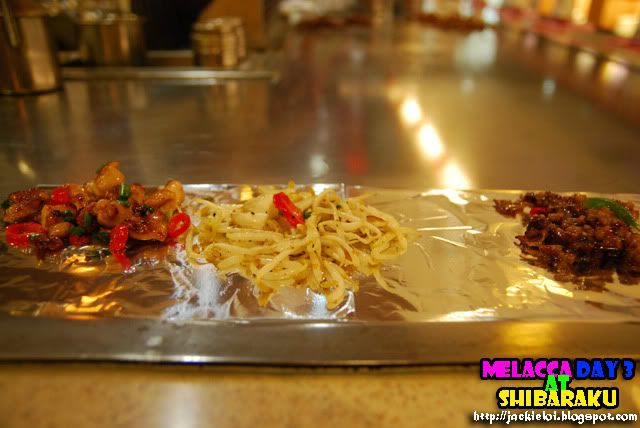 * Tempanyaki! The chicken and beef nice :D *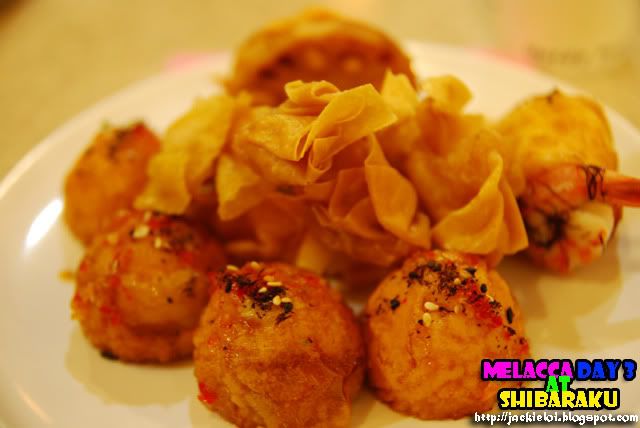 * Chinese dishes *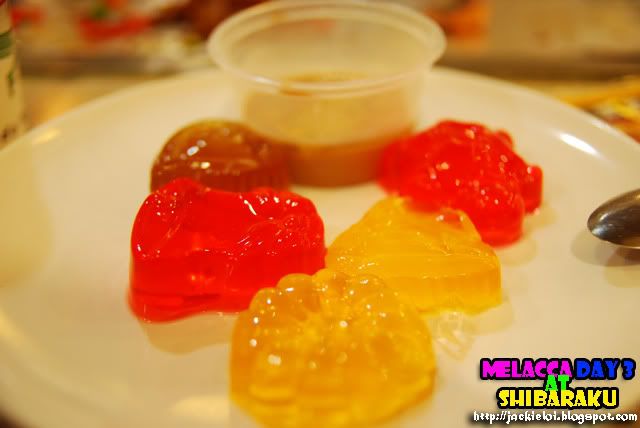 * Puding and jelly *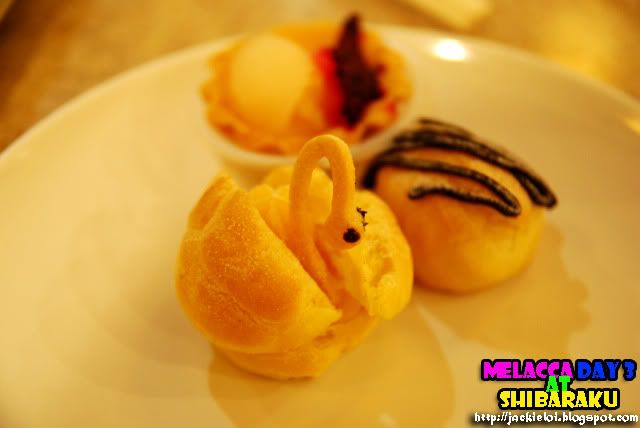 * Puff *


We sat there for more than 2 hours since Joe & Bala can eat more than me..haha..So this is how i spend my last day in Melacca. I am happy manage to enjoy this trips together wif friends and gf despite the amount of us. Hope more trip to go for me in future :D

p/s i wonder how heavy i am now...fattt adi T_____T