Been using BB Curve 8520 for almost 2 weeks and i manage to discover there are alot things i can do with this small device on my palm! First of all is about the convenience apps by blackberry.

What make me love more on this little thingy is none other than tweet nonestop! oh yes u can call me a twitter addict but i just love to show off and let others know what i am doing everytime, anytime and everywhere =P.

UberTwitter is a full featured location aware Twitter client which supports all of the features of Twitter as well as advanced capabilities such as: photo integration, embeded videos in tweets, tweet shrinking, URL shortening, twitter lists, changing your twitter avatar, and a plethora of other features.

With Ubertwitter, thats what i have been doing the whole day during CNY when i am Seremban. I been facing BB for whole day and tweet none stop.


* Ubertwitter..just like tweetdeck! awesomeness! *


Besides that, i am kinda of facebook addict. I love to see what my friends update regardless their status or photo. Thanks to BB Facebook apps, i can do it anytime and everywhere as long as this small things on my palm :D

Stay on top of your social life with Facebook® for BlackBerry® smartphones. This free application makes Facebook services - like sending messages, poking friends, writing wall posts, inviting friends to join and uploading photos - available on the go! Take Facebook wherever life takes you and don't miss a beat!

Guess what? You can also actually reply facebook comment via emails! What you need to do is just use ur beautiful finger/thumb and press on reply button from ur facebook email notification. Convenience rite? :D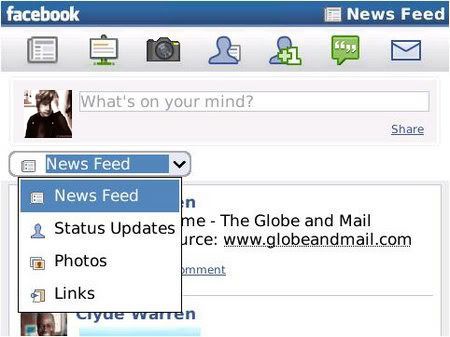 * Facebook apps *


Finally, this was something really new for me which is Blackberry Messenger (or know as BBM). This is the only apps features in BB and none other handphone could do it.

Get into BlackBerry® Messenger and express yourself – your way. Share your pin or unique barcode to connect with friends anywhere, anytime. Take comfort in knowing your friends are only a BlackBerry® Messenger message away whether you want to make plans for the night or ask a quick question. Chat and share funny stories, pictures, videos and more with individual contacts or groups of friends instantly. Stay in touch like never before with BlackBerry® Messenger

Does it sound like MSN like you? Yes it was exactly almost the same thing. What attracted me the most is the barcode function, one of the method to add ur friend to ur list. The best thing is, with BBM, u can message ur friend anytime (like SMS) with free of charge yo!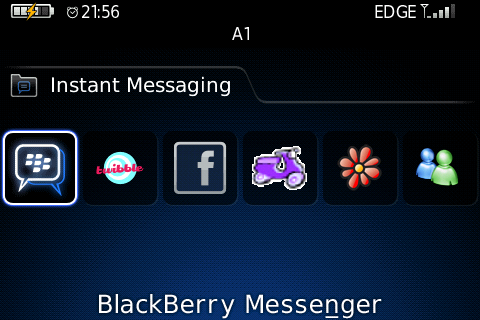 * BBM *
* The Barcode *
* U can manage ur contact just like MSN *


I would like to thanks for Digi and Nuffnang again for giving me such opportunity to test on this awesome device. Not to mention Digi was actually provided a very consistence and stable services for consumer.

Digi does not promise in high speed of connection, but it promised in term of consistence coverage. Now with Digi, wherever u go there will b coverage. Even in Seremban when i am there for CNY. The coverage was still strong except inside Jusco Seremban 2 where there is d only place i facing SOS coverage..LOL


* SOS = no line..LOL *


However in terms of Digi network quality, i gotta said is superb. Coverage is everywhere, thus the quality is there as well. During this whole 2 weeks, i never face any drop call and i manage to happily end the conversation without any problem. In addition, the call connect immediately to the person. Other than that, eventhough BB only run EDGE connection, but it was good and fast enough for simple web that required less than 10kb.

Overall, the combination of BB and Digi was awesome! With the awesome BB apps and function plus the coverage and services provided by Digi, it was a GREAT DUO! :D..i definitely wan to hands on this phone for real!