On CNY day 4, which is last wed, I went to movie marathon together wif gf and friends. I think last time my record max movie per day in cinema just only 2. And i finally broke d record! I watch 3 movie yo! So the first movie we watch were Percy Jackson & Olympians The Lightning Thief. Next is Wolfman and finally is 72 Tennant of Prosperity.
It's the 21st century, but the gods of Mount Olympus and assorted monsters have walked out of the pages of high school student Percy Jackson's Greek mythology texts and into his life. And they're not happy: Zeus' lightning bolt has been stolen, and Percy is the prime suspect. Even more troubling is the sudden disappearance of Percy's mother. As Percy finds himself caught between angry and battling gods, he and his friends embark on a cross-country adventure to catch the true lightning thief, save Percy's mom, and unravel a mystery more powerful than the gods themselves.


Is pretty good movie but expecting more action or power in this show..haha..Percy just show off one of his skill (or mayb thats his only skill as son of Posseidon) which is summon water and attack..LOL..And i found the Medusa is reli funny..haha

After finish 1st round of movie, we went to lunch at Jack's Place (oh yea my restaurant..LOL). My first time here so dun reli know what specialty they had. Nevertheless, me and my gf had ourself Prosperities set lunch which contain a garlic bread, soup, main course, drink and desert which cost RM20.80.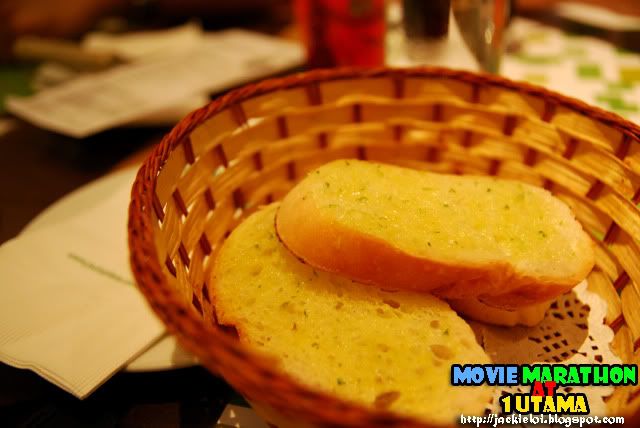 * the Garlic *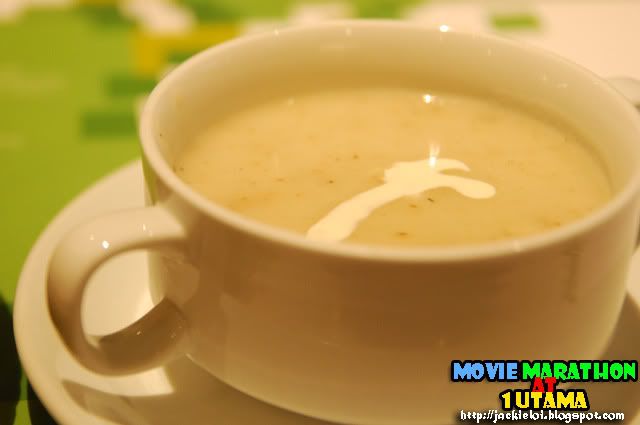 * Soup *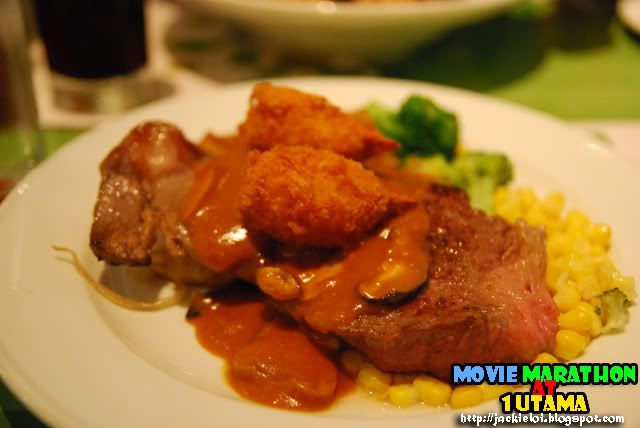 * My steak *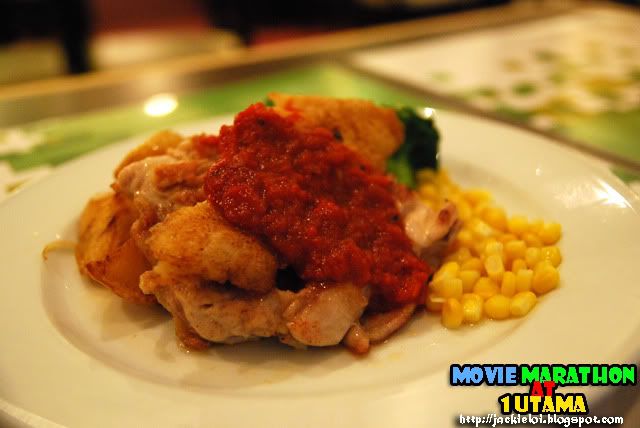 * My dear Chicken & Fish *
* Tea & Dessert *


After lunch, we went for our 2nd round movie, Wolfman!


Lawrence Talbot, a haunted nobleman, is lured back to his family estate after his brother vanishes. Reunited with his estranged father, Talbot sets out to find his brother... and discovers a horrifying destiny for himself. Talbot's childhood ended the night his mother died. After he left the sleepy Victorian hamlet of Blackmoor, he spent decades recovering and trying to forget. But when his brother's fiancée, Gwen Conliffe, tracks him down to help find her missing love, Talbot returns home to join the search. He learns that something with brute strength and insatiable bloodlust has been killing the villagers, and that a suspicious Scotland Yard inspector named Aberline has come to investigate.


Pretty straight forward movie i 'll say. Not much stuff tat need me to guess..haha..but the actors reli play very well in d movie especially the main character and his father (forgot all d name..). However i was expecting the wolf design would b nicer..oh well, at least better than tat so called WEREWOLF from twilight..LOL

After we done this movie, we immediately switch cinema for our 3rd round movie, 72 Tennant of Prosperity. Finally a comedy and relaxing movie that i wish can make me laugh like nobody business.


In 1970s Hong Kong, rapacious landlords try to evict 72 tenants but sworn brothers Ha Kung (Eric Tsang) and Shek Kin (Jacky Cheung) help the group of 72 defeat the landlord (Lam Ka Tung) and landlady (Charmaine Sheh) and coincidentally rescue Pinky (Anita Yuen) from a planned forced marriage. When both sworn brothers fall for Pinky and propose to her, she flips a coin heads or tails and Ha wins her hand in marriage. The sworn brothers become sworn enemies and Sheks hatred fuels intense rivalry against Ha in business dealings ranging from the manufacture of plastic flowers to the selling of stinky bean curd. Even after 40 years they continue to clash and in 2010 they are in keen competition selling electronics appliances in Sai Yeung Choi Street, Mongkok, the busiest street in the city and still home to the 72 tenants.


A great movie of d day finally! So many TVB cast actor that v usually see in drama appear in this movie! Though i pity some of them just kelefeh..hahaha..I was so expecting Michael Tse act as laughing gor in this movie and undercop as well..hahaha..in d meantime, i pity Ron Ng, Raymond Lam & Andy Hui for so little role in d show. Though it was lame shit, but hey, comedy should b this way. Have to bring out ur mind and dun think about it. Enjoy the movie yo! Highly recommended CNY movie =D

Initially me & my dear wanted to watch 4th movie, All Well End Well 2010. But too bad too many ppl queued in d line. Thus we went to dinner at Chilis since i still got extra voucher.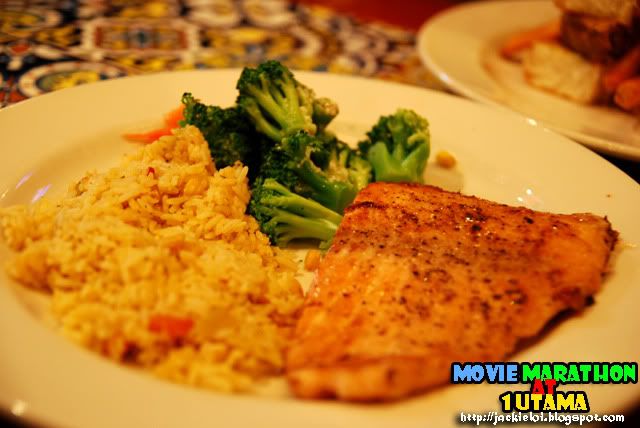 * Grill Salmon with Garlic & Herb *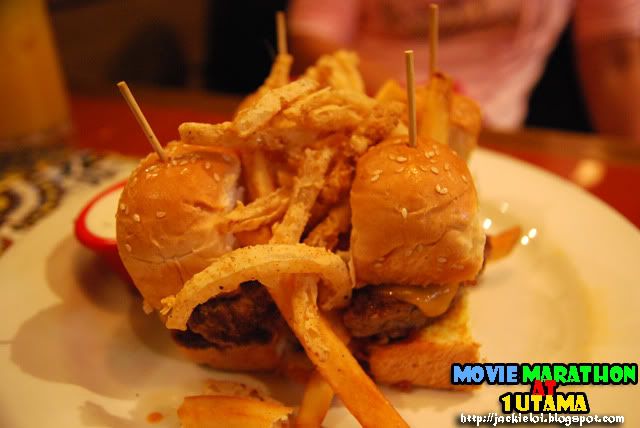 * Big Mouth Bites *


It was a great day spending some quality time with my gf. Considered as our valentine day paktorlogy as well. As i mentioned in my previous post, it was our 3rd year anniversary adi. Hope more year to overcome and she is d only one for me to love.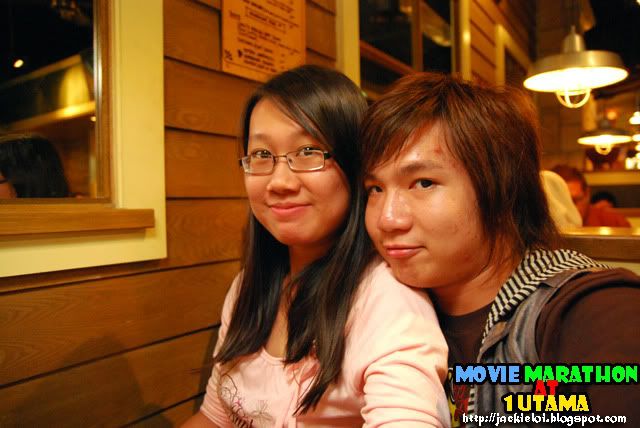 * Happy 3rd Anniversary *