Last night, i am given a chance by
Digi
&
Nuffnang
to test out..or to be exact, to bring back a Blackberry Curve 8520 for 4 weeks to test it out. Honestly, all this while I have 1 bad impression on Blackberry..which is from d design aspect. I never like the design XP..hope all BB user dun hate me for this =(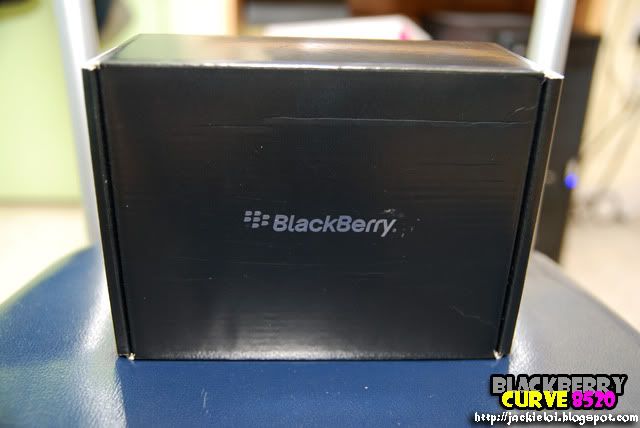 * The Curve 8520 box *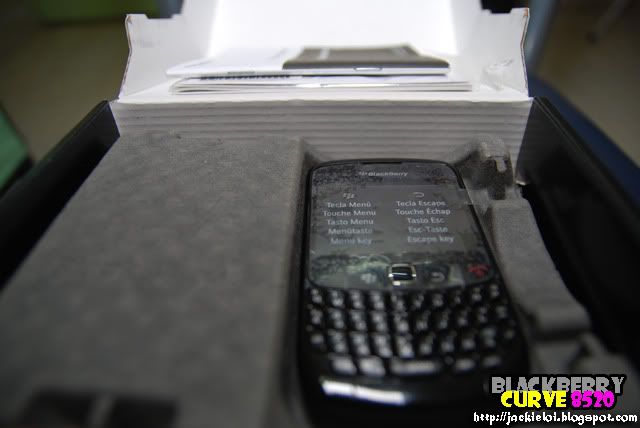 * Berry in da box *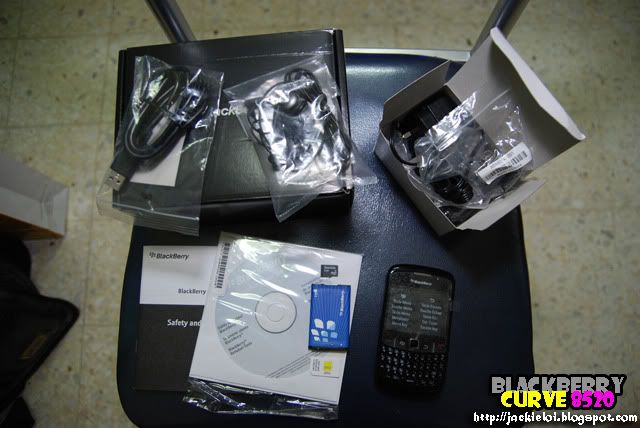 * Full set of Blackberry Curve 8520 *


The Blackberry set given to me was full set. It came together with a 2GB micro SD card and a Digi sim that already activated Digi Unlimited Internet and RM50 voice call. Last night when i first hold the BB, my impression towards it totally change (ok i admit it was my first time touch BB phone XD). The size not as big as i expected. It was exactly fit in my palm (109 x 60 x 13.9 mm) and the weight (106g) is way lighter than my current phone (Nokia N900 181g but SE G900 99g XP).


* Curve 8520 *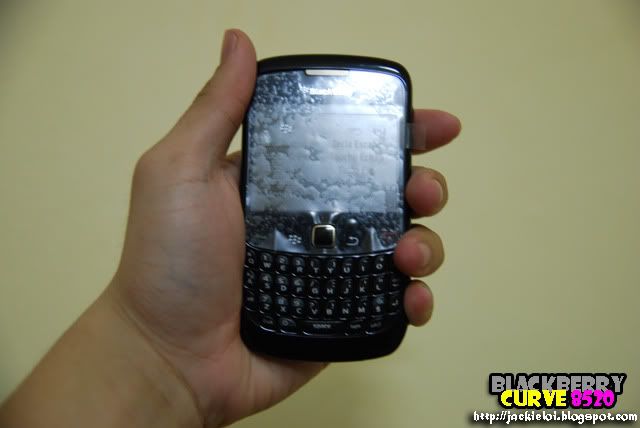 * Manage to fully grab it wif my palm *
* Love the QWERTY keypad design. Unfortunately d buttons too hard and small for my fat thumb *


Well, i have tested the Digi telco Internet services wif bb and it was excellent perfect though it just using EDGE connection. Somehow i wish this phone got 3G so tat can surf web faster XP..i tried stream youtube video but failed. I wonder is d setting problem or d network itself. Will figure it out soon :)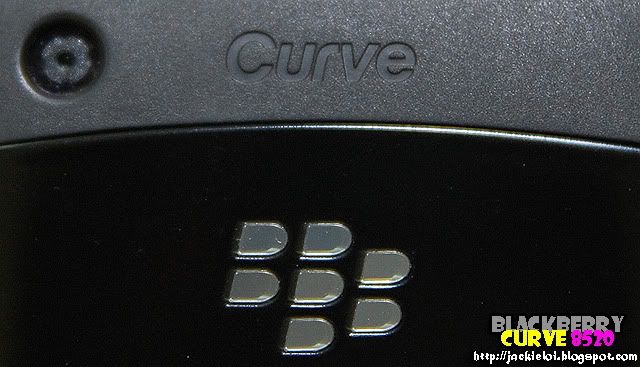 * Like d way d CURVE words engraved on the back *


Well, doesnt play much wif this BB since i just got it last night and currently i m bz wif my assign. As well bz preparing for CNY XP..will tested it out more in terms of Digi services (internet connection, voice call, network coverage) and the function in BB.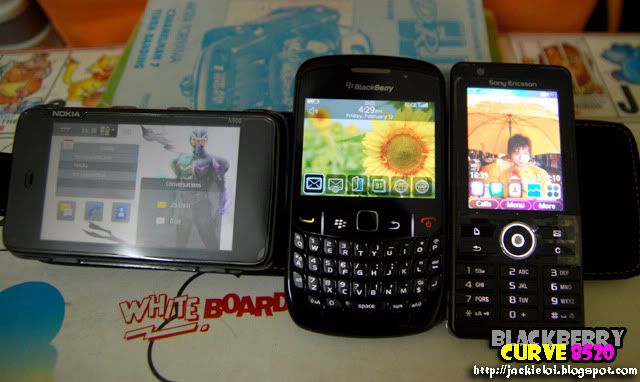 * Hate me for using 3 phones now =P *