I am still in CNY last week though class started! haha..on last week wed, i invited my primary school friends to my house. After that we plan to lou sang and dinner at nearby. The 1st
lou sang session
was for
Victor
last month and last week was specially for WaiLoon.
* The lucky guy! LOL *

As usual when somebody had open house gambling never escape. Again i lost all my money in gambling -__-...i seriously no luck in gamble every year. Thats why i made a smart decision never go Genting Casino XD. On dinner time, we went to Tong Jing Restaurant.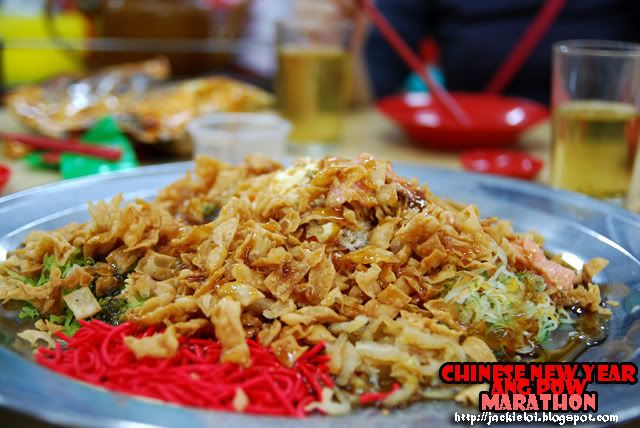 * my FORGOTNUMBERWHAT yeesang of the year *
* Lou ah lou ah, yuet lou yuet fatt ah! *
* Tong Jing Taufu *
* Yau Mak *
* Kung Pou chicken *
* Butter Milk Ha Kou *


After done our dinner, we move to our next destination, Wai Loon house. It have been more than 10 years since i step in his house. I nearly cant remember where does it located. Well, we just watch tv and chit chat. We dun gamble coz everyone modal been cheated by Wai Loon adi XP


* Group pic at Wai Loon house *


After our mission acoomplish (which is get ang pow =P) we went to Yvonne house on next! My 2nd time entered her house..LOL. Again, main mission here is to get ang pow and move d butt to next location XD.


* Poser as usual *
* Another poser *
* This...*speechless* *


Finally we went to Sooyan house. Her Neko is too cute and obedient. Cause me unable to resist and take pics of it. First time i shoot pet who is not camera shy. YAY!! Neko FTW!


* Neko!! *
* The eyes so big yo! *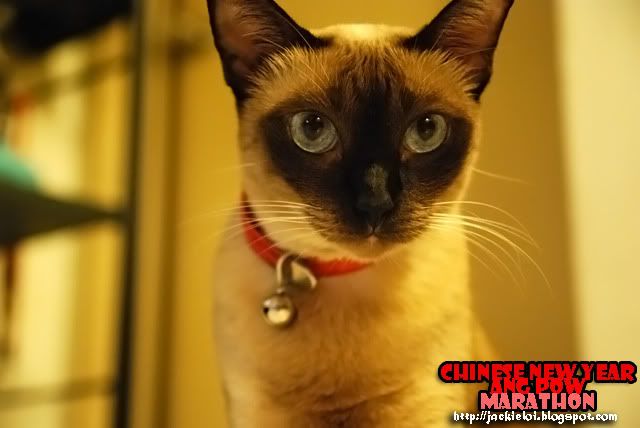 * Look at my eyes and i shall turn u into stone! muahaha *


That's how i celebrate my CNY on d last week. I did have fun wif them and as usual, I love this gang so much! :D..it would b fun if victor around with his lame joke..haha