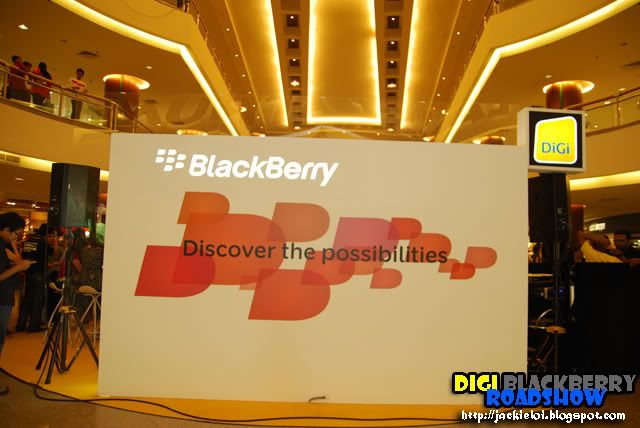 * Digi Blackberry *

In conjunction of new model launch by Digi, BlackBerry Bold 2, 9700, Digi was having a roadshow from 3-7 March 2010. Well i am going there with Yvonne coz she is getting her very first BB hands on!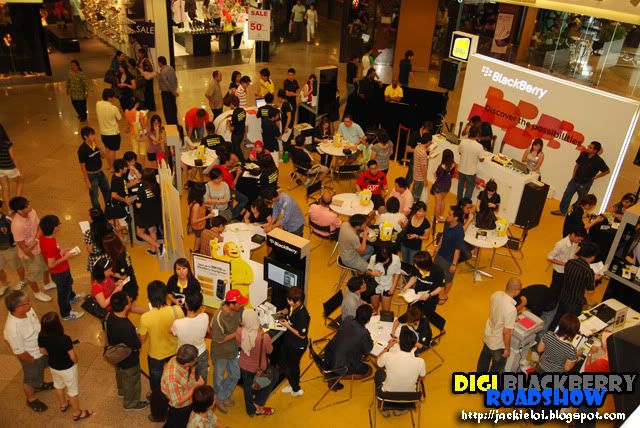 * Alot ppl yo *


Since it was roadshow, of coz alot crazy deal around! BB Bold 2 only as low as RM1299 with 24 months data plan registration. But still it worth the penny in ur pocket if u r not those ppl who change phone often ;P.


* BB Bold 2 *


Meanwhile, BB Curve 8520 was as low as RM549 with 24 months data plan and RM899 with 12 months data plan. Well isn't it cheap? Yvonne dun have money, or else she might bump to Bold 2 XP. So yea, she is getting Curve 8520, d model i currently using for almost a month :D


* BB Curve 8520 *


Well, so far i m not bored with my BB yet. I never let it go from my palm even a single day especially when i am outside where i do check my mail, facebook & twitter often. A little small device do really make my life more convenience.

Though Digi is promoting Bold 2 and everyone went crazy about it, however for me 8520 function is more than enough for me. Why? Is actually depend what ur requirement on d phone and not what d phone wan for u. Bold 2 considered as high end model, thus obviously is better 8520. I would like to make rough comparison in between Bold 2 and Curve so that you can decide which model you should go on.


* The size are exactly the same. But Bold2 is heavier *


Literally, Bold 2 support 3G while Curve support EDGE connection only. That doesnt matter for some people eventhough using EDGE if they only surf light web, use apps such as facebook & email. Unless u surf heavy web such as blog, u need 3g connection of coz :). In addition for those who love to take pic, bold 2 is perfect for u coz it built with 3.2mp cam with built in LED flash (and built in Image Stabilization) while curve just only 2mp camera, without flash. In addition, Bold 2 support GPS (support navigation if i not mistaken) while Curve just support map that can search for location, not direction. In term of price, obviously BB curve are cheaper =P..Other than that, the phone are mostly similar. For further comparison, click here to check it out :)

Too be honest, i believe now there are 3 main BB model that grab everyone attention eyes which are 8520, 9550 & 9700. All this 3 model been sell respectively by 3 main telco in malaysia which are Digi, Maxis & Celcom (the mail dealer). However which telco is d best? which reli worth ur penny? I'll cover this in next post :P