Have you heard of Hennessy Loh Mee? I assuming it actually same with "Sik Jao Loh Mee" in cantonese. It was exact the same taste i had the 1 at
Wei Sun
Restaurant. Oh well, mayb this 1 taste better than
Wei Sun
because the quality of Sik Jao Loh Mee have drop due to difference chef.
Went to have lunch at Air Panas Hawker Center with
Alex
,
Jacq
&
Samantha
on last sat. They wanted to try out this Loh Mee. Been staying and loitering around Air Panas for almost 19 years but i never know the Hawker Center got this kind of Loh Mee style. I assuming it was just started.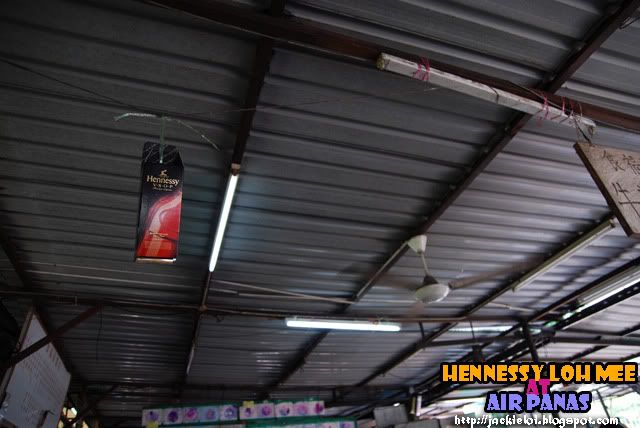 * If u dunno which store, look for Hennessy box! *

Surprisingly their business is better than last time when i came (FYI, i alwiz eat at this area when i still study secondary). I guess their secret recipe did make success. Without hesitating, we ordered 2 types of mee and 2 dishes.


* Hennessy Loh Mee *
* Vermicelli in Wine Soup with Prawns and Fish slices *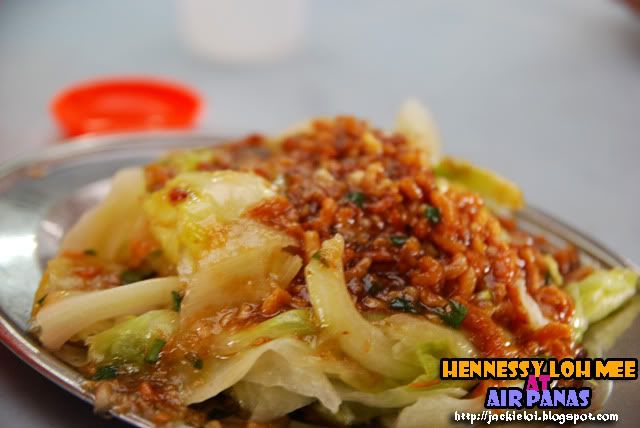 * Yau Mak *
* Pork with Ginger and Spring Onions *


Well, their Hennessy Loh Mee is awesome! Can really taste alcohol (ok i not sure is it hennessy taste XD) in the mee. I din eat much the Vermicelli in Wine Soup with Prawns and Fish slices because they put "heong choy" inside there. The only vegie that i hate to eat. Din get to try the Yau Mak coz finish sapu by Jacq & Samantha. Finally the Pork with Ginger and Spring Onions taste kinda normal for me, nth special.

Beside this 4 dishes, i ordered Ais Kacang as well. Been long time since i had one for myself. Eventhough is a kiamsiaping season for me now, but once in a while i think i need to pamper myself with food (FYI, nowday i seldom eat lunch due to class hour in uni)..LOL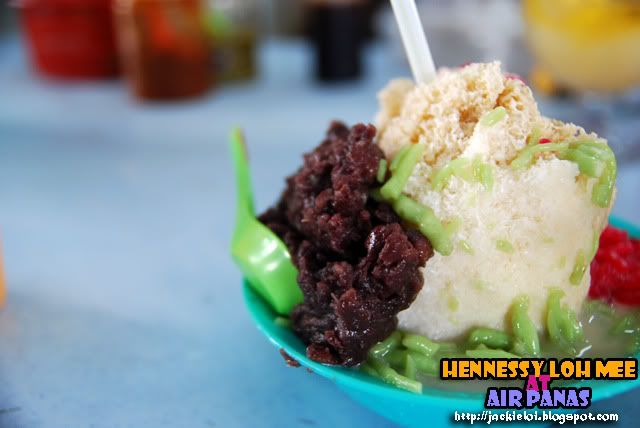 * Ais Kacang! RM2.80 for this portion *


Overall the food is still acceptable and is cheap! Sum of 4 dishes RM51 only (exclude drinks). Will come again with friends next time :)