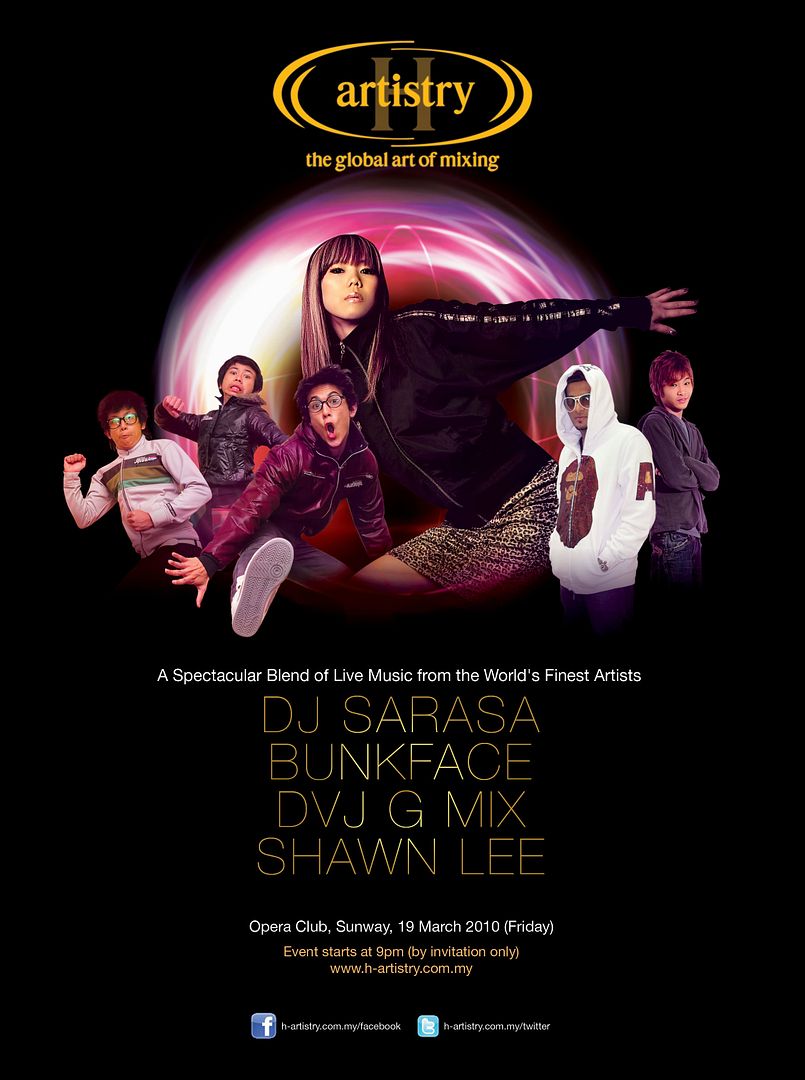 Oh yes Hennessy Artistry is back in Malaysia! Huh? U dunno what is Hennessy Artistry?? Hennessy Artistry is a global musical phenomenon blending musical talents from the East & West! Which mean you will have chance to meet ur favorite artist from East & West! Well, not to mention there will be awesome Hennessy Mixers from the bar! :P

I still remember the very first Hennessy Artistry i went last year at Bukit Kiara. It was great performance from local and foreign artist and i enjoy my night so much! Click here & here for my previous experience with Hennessy Artistry :D


* image designed by me last year *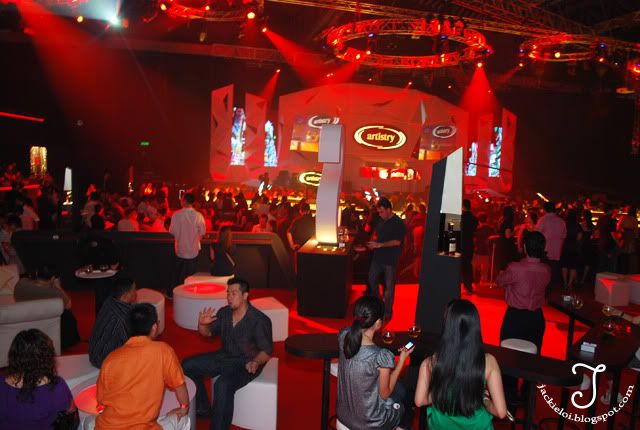 * The interior *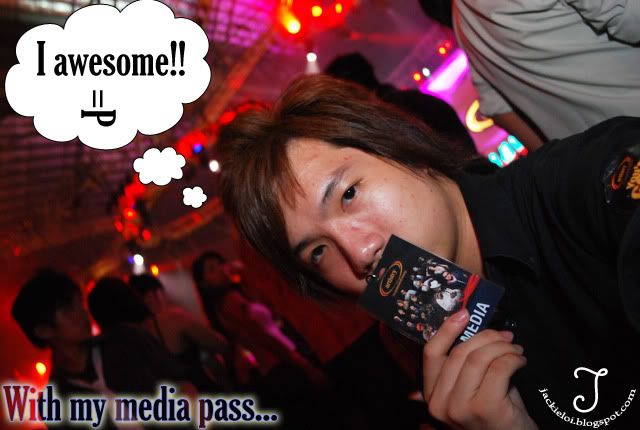 * My media pass :D *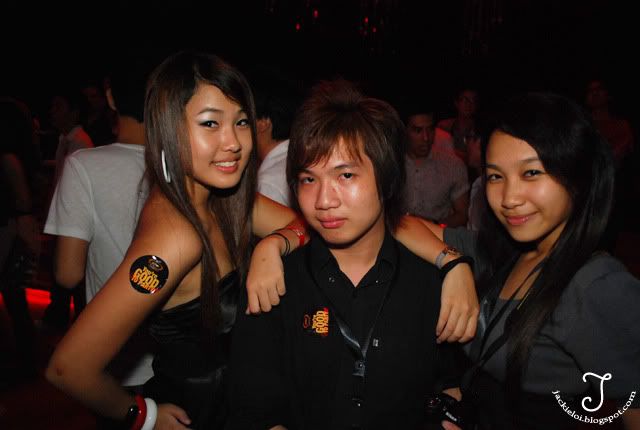 * The day where v 3 gathered together for the first time *


This time Henessy Artistry not gonna miss out some great performance from various artist as well! Those celebrities are



Tokyo based DJ Sarasa!She is also known as Silverboombox. She is a producer and has produced all of the sounds for Nike Europe Nike ID (troupe) website and as well as working with artiste such as Elzhi (slum village), Raekwon (Wu Tang Clan) and Masia One. You can expect a climatic performance that will have any audience go wild! She will bring the house down with her blend of highly-energetic Hip Hop, Funk, Disco, Soul, Breakbeats and House Music!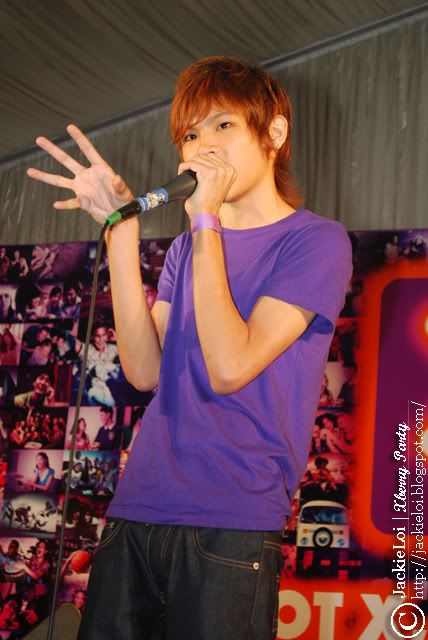 Next is Shawn Lee! Met him for the first time at Celcom Blackberry event back to last year and i experience live beatbox for the first time. It was awesome and reli open my eyes :D. FYI, he is Malaysia's Number 1 beatboxer and also represented Malaysia in the National Beatbox Battle World Championship at Berlin and was ranked 9th in the competition with 45 contestents from 40 different countries!



Not to miss out, Bunk Face! Malaysia's local band which has struck the hearts of Malaysians with their songs such as "silly lily" and "through my window". Their song "Silly lily" was #1 on Hitz.fm's Malaysia's top 10 for 8 weeks and #1 on Fly.fm's campur charts for 10 weeks!



Last but not least DVJ G Mix! He is one of the individuals in the country that can "visualize sound". Awesome yo! i cant wait to c his performance in live! :D

Well, the fun aren't stop at here! more to go! Setting the tone for the party at Opera is the Hennessy Mixing Zone which gets a facelift and will feature four new and improved zones – the

Hennessy Mix Master, Hennessy Mixing Bar, the Hennessy Digital Light Art Effects, and a Hennessy Live Twitting Zone.






For those who have always wanted to be a DJ, the 'Hennessy Mix Master' would be the perfect platform to do so. Here, fans would be guided by a professional DJ which will be helping them uncover their hidden talents and creativity in music producing. Their tracks will then be uploaded onto the official H-Artistry website (www.h-artistry.com.my) where organizers will then select the top 20 tunes and reward the winners with a bottle of Hennessy VSOP each. The producer of the top-ranked track will also be walking away with an iPod Touch. Winners will be notified within 3 weeks after the event.




Hennessy Mixing Bar





In the same time, party-goers can also expect some fresh flavours when enjoying Hennessy VSOP at the Hennessy Mixing Bar!. Besides the signature Hennessy Apple and Hennessy Ginger cocktails, the upcoming Hennessys Artistry will also feature two new long drinks: Hennessy Citrus and Hennessy Berry!



Hennessy Digital Light Art Effects






Love creative and design! No fear! with Hennessy Digital Light Art Effects, fans would be able to express their creativity and discover their artistic side as they create and design their own Hennessy VSOP desktop wallpapers using light technology and video projections.



Hennessy Live Twitting Zone






Finally for twitter freak like me or majority of Hennessy Artistry fans glued in to twitter, this will be the first time that "Hennessy Live Twitting Zone" will be added into the party at opera. Twitterers would be able to update their status which will then be broadcasted live throughout the whole event!

Awesome to the max rite!? I die die also must go eventhough i busy with my job :D..time to relax myself yo! So, here the part on how you can get your invite to this event:

Passes to H-Artistry 'The Global Art of Mixing' at The Opera, Sunway Pyramid is by-invitation only. To obtain invitations to the March 19 event, logon to www.h-artistry.com.my. Alternatively, to know more about past events or to receive updates on the upcoming party, visit the official Facebook fan page: www.h-artistry.com.my/facebook or follow H-Artistry on Tweeter: www.h-artistry.com.my/twitter.



The party is strictly opened to non-Muslim guests aged 21 years and above only. ID verifications will be carried out at the door.





See you all on that day! :D