How's everyone Valentine Day? I had celebrate mine crazily this year. Click
here
to refer back my previous post if u wanna know how it is :). Every year Valentine Day aka our Anniversary Day, I need to squeeze my head hardly to think what to get for my gf. But one thing for sure was there every year, Chocolate! I'll get her Ferrero Rocher every year however due to my financial problem this year (oh yea i overspend for myself..so fuck my life), i got here something simple..no idea she love it onot anyway..
* A pair of Tamagotchi *

* Music Box with Tamagotchi inside *
* 3 on d box *
* 14 on d box *


Initially i plan to put all chocolate in d music box, but d slot was too small to stuck all in. Thus i try to play wif d chocolate and come out patterns on the box. What does 14 and 3 means? only for us to know..or u can know also if u know us well :P

She got something for me too where i received it during out trips to Melaka. As usual, my gf alwiz so lovely and thoughtful when gave me something.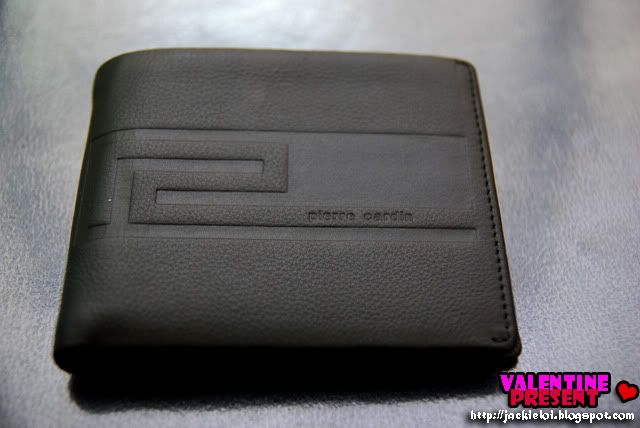 * Wallet yo! *
* So many slots for card..haha *


She got me pierre sardin cardin wallet! woopss! so happy. To be honest all my wallet all this while is not branded one. Rm10~20 from shop or pasar malam. Thus it couldn't last more than a year. If you guys notice my latest wallet is thorn like hell ;P.


* Tie Pin & Buttons *


I love this present from her too! I never had a tie pin before except my high school wan with my stu school logo attached on it..LOL..and d buttons :D..love it so much!



so that's what i got from my love 1 during this special occasions. What about u? How is ur valentine? :)