On 5th March, some of my coursemate art work were displayed in the exhibition. In conjunction of the exhibition, a new computer lab was launch as well. Well, the comp lab been used by us for 2 months and now only they launch it -__-..nevertheless, it was a proud for us..oh wait, for them coz their artwork displayed for everyone in UCSI..LOL..Their artwork included Clay Model, 3D modeling and drawings.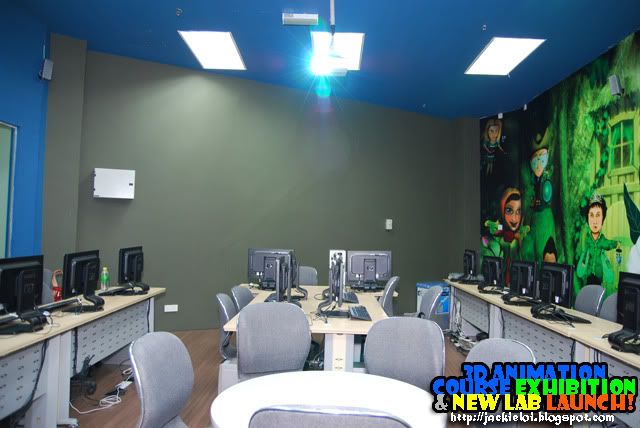 * The new computer lab, a place where we do our work everyday and l4d2..opss *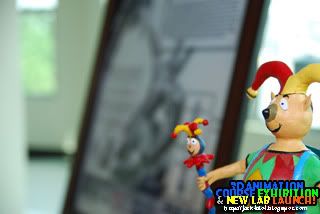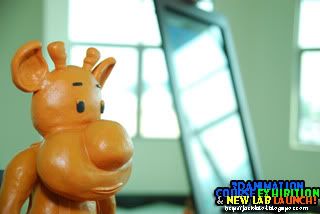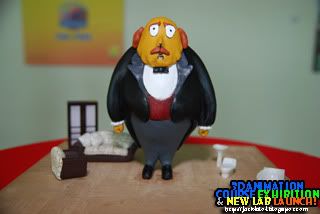 * Selected students artwork were Alan, WeiHong, Usaid & Carmen *


Some random pics before the ceremony begin.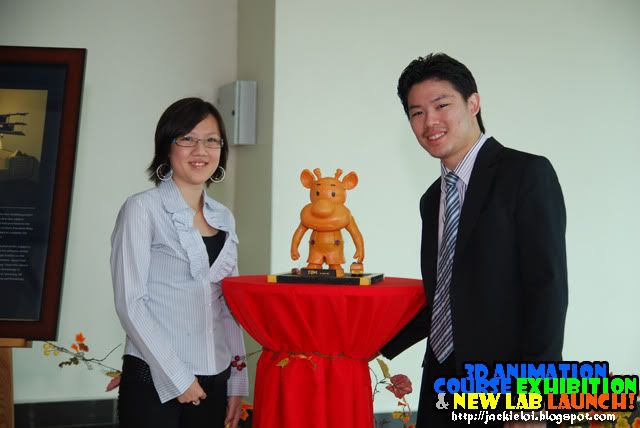 * Carmen & Mr Dennis, my current lecturer for matte painting & 3d modeling *
* WeiHong & his mum *
* Usaid, his mum & his bro *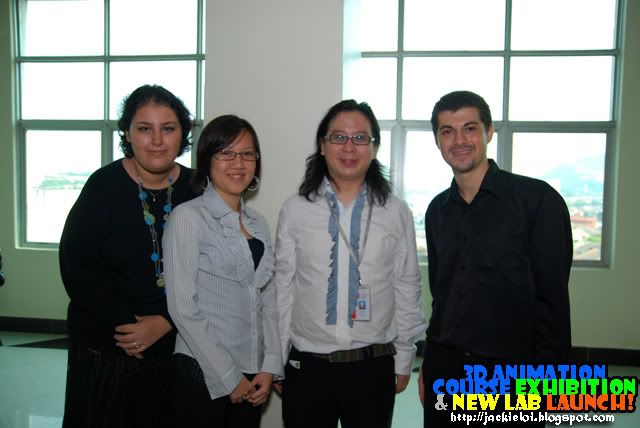 * Seniors with Mr Leroy, my current Animation Studies lecturer *
* Us *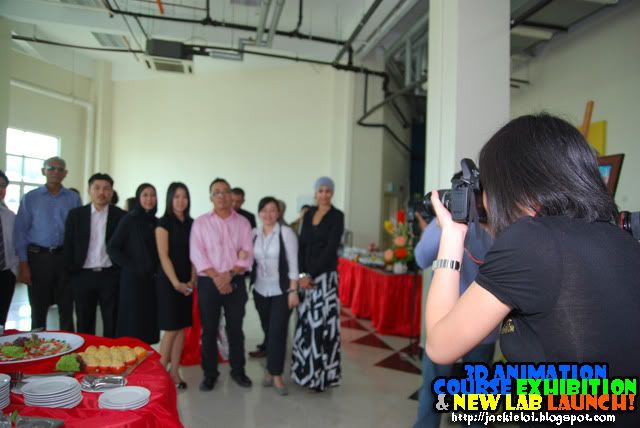 * OP Taking pic with all lecturer *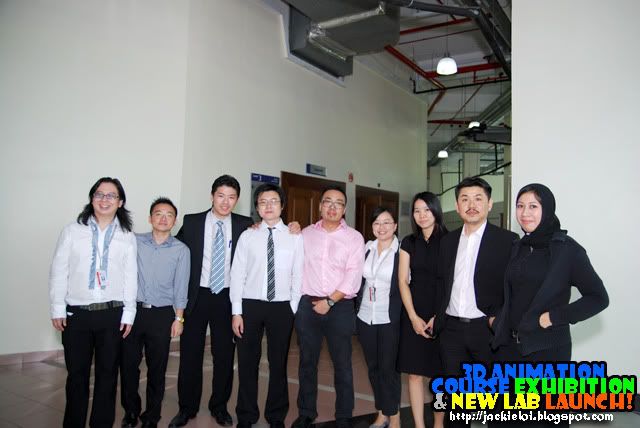 * Creative Art lecturers *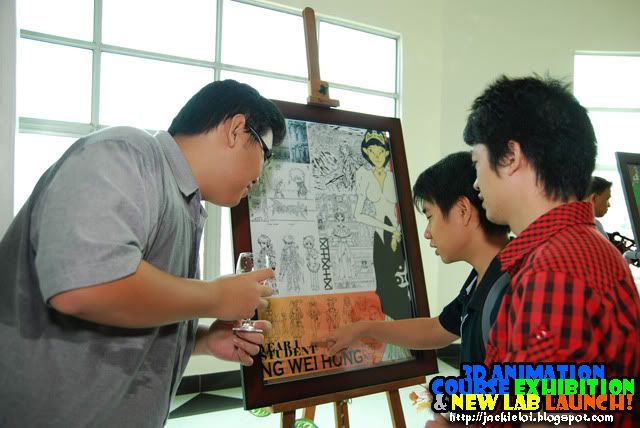 * his artwork yo *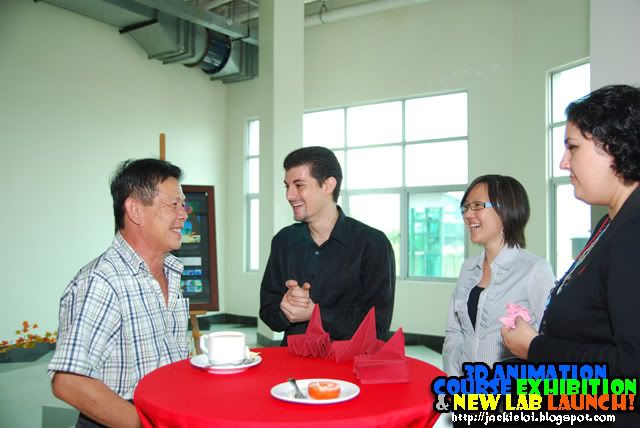 * Happy chatting session with Carmen dad *


The exhibition environment got merrier with the presence of our UCSI president, Dato Peter Ng and our new Vice Chancellor, Mr Pong. The ceremony begun as soon as the guest of honor's arrival at around 12pm.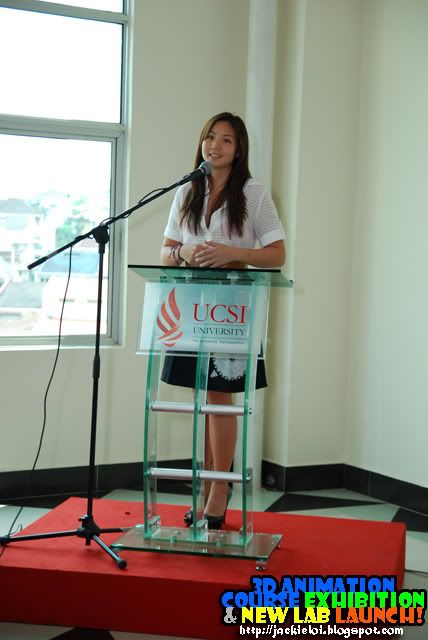 * The emcee. At first i tod she is lecturer or some office staff. Ended up she is my junior. FML she look older and mature than me T__T *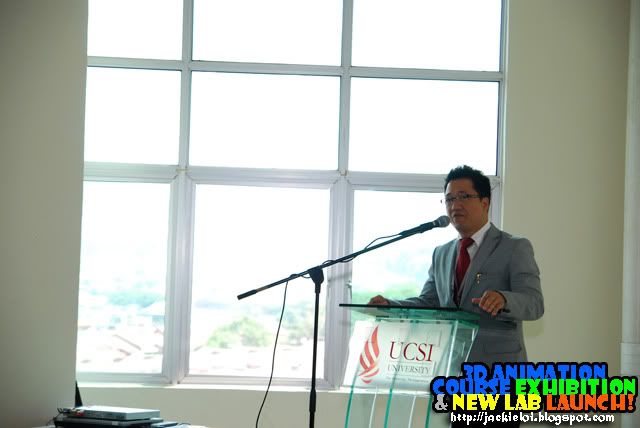 * Dato Peter Ng *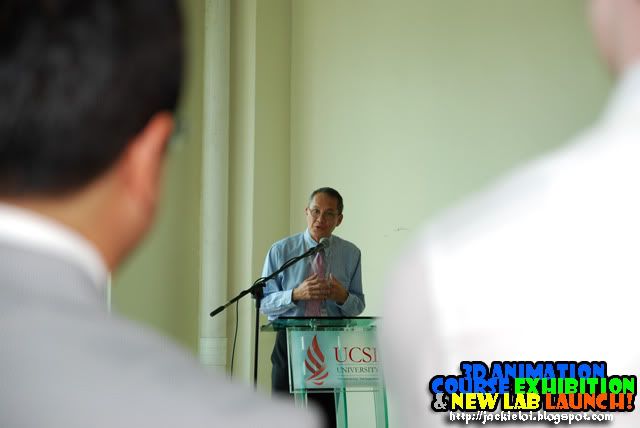 * Mr Pong *


After the speech given by them, they walked around and enjoying exhibition while the artwork artist present their work to them.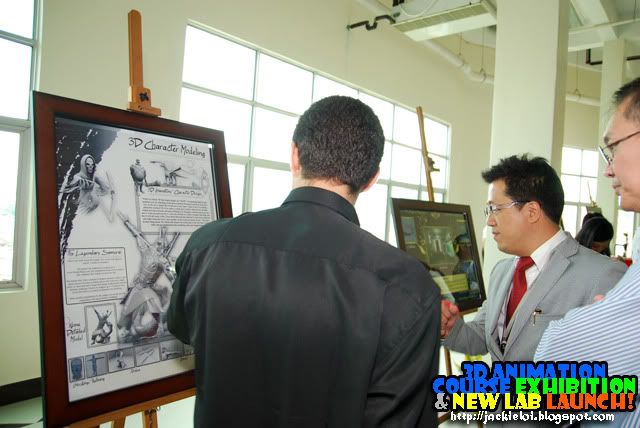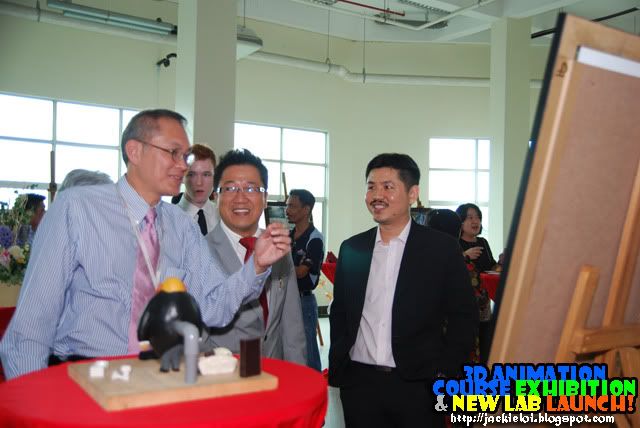 * Alan was late for the exhibition, thus no his pic here XP *


Next is new lab launch ceremony. They presented a video, the making of Quest Land to everyone in the lab. What is Quest Land? well is actually referring to the painting on the wall inside my comp lab. The characters in the wall resembled everyone in Creative Art Department and all guest in honor.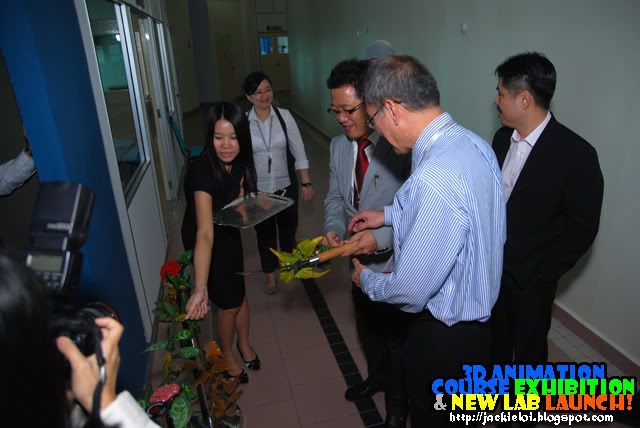 * Opening Ceremony *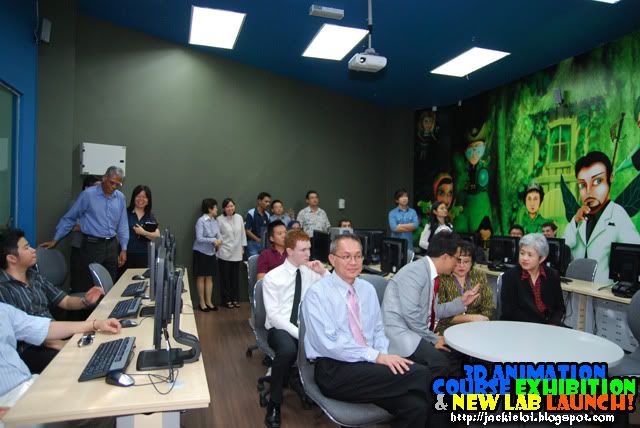 * Inside our comp lab *
* Everyone enjoying the video..why? *
* Because their character was in the video *


They even prepared something to surprise Dato Peter Ng. They prepared a birthday cake for him and sing a birthday song. Yes u r right! Is his birthday on that day. He was so happy and touched by our action.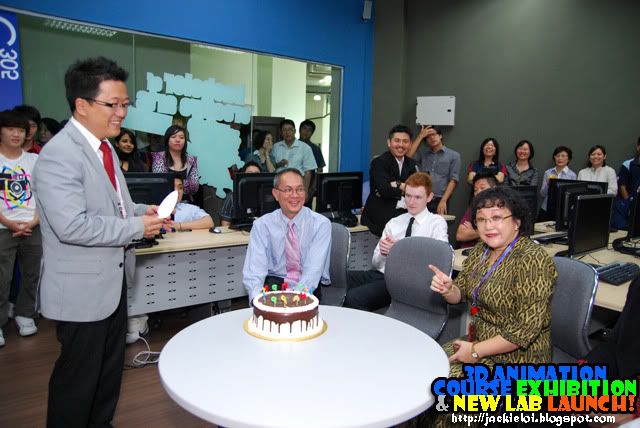 * His birthday yo *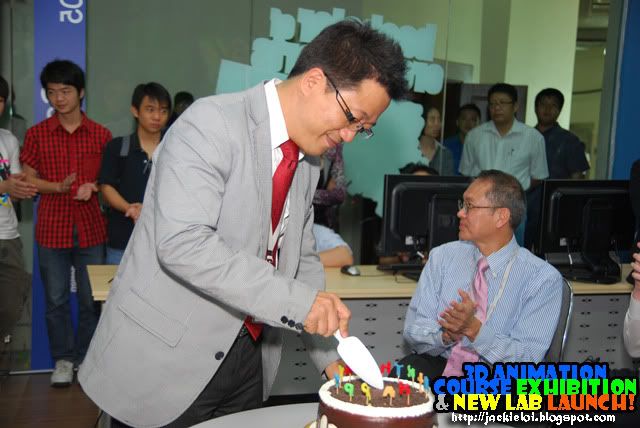 * as usual..Happy Birthdayl *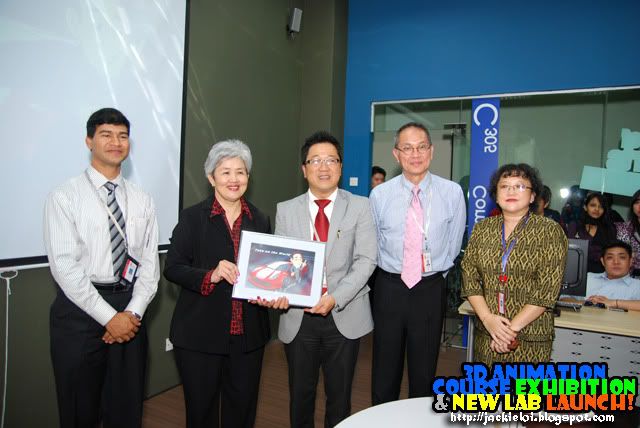 * Present for Dato Peter Ng *


The whole event end around 1pm. It was a very successful event and a first step to let everyone to know the existing 3D art in our uni, and as well malaysia :P


* There Alan finally here..after the exhibition..LOL *


Well, never regret to choose this course. Because this is my dream and my future. I'll work hard for it. Still got 1.5 years for me to go to complete this program!


* us with lecturers. Too bad some coursemate went back adi *