As everyone know, Ip Man is back!! Woohoo i am excited like shit waiting the 2nd installment to be release! :D

Courtesy to Nuffnang and GSC-EON Bank Credit Card, all Nuffnanger are given chance to enjoy the premier screening a day before official release on cinema. To win a pair of invitation, all we have to do is write a blog post titled "If I am Ip Man master, I would..." and show how would we look like with our kung fu move by posting up picture . For more info, check out www.gsc-eonbankcard.com

Well, first of all if I am Ip Man, the first thing i'll do is change my name to JIp Man XD. Coz my name start with J :P..ok just joking! Well being a Ip Man master, of coz i would have few great Kung Fu move!

First is none other than my favourite landing style know as Heng Kung (light move?)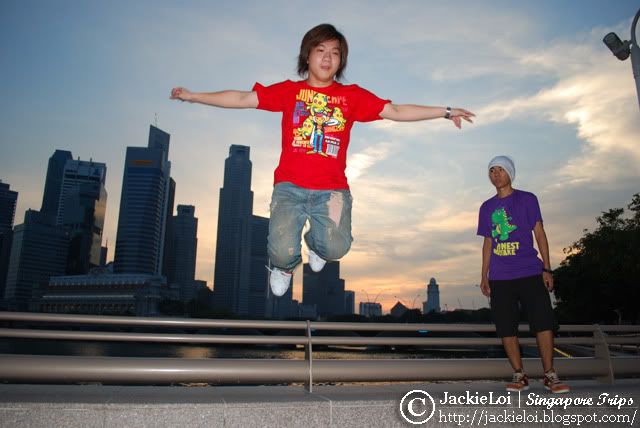 2nd would be my most marvelous kick, know as J-Rider Kick!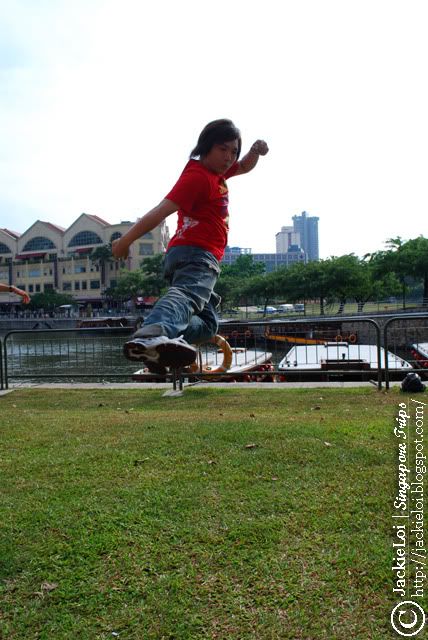 3rd, JIp Man Ip Man master must know this move! The ultimate Wing Chun punch that can beat Wong Jing Yat Kuen Ham Pao San (pls refer to Beauty On Duty movie)!



Woohoo awesome! I can handle punch and kick move. What about weapon? Definitely need to know use various type of weapon! i prefer stick/rod or whatever it call as weapon. Why? coz it was long enuf (long range!), light, easy to handle and most important wun slash myself XD



Well, thats all move that i need as JIp Man Ip Man master! Is awesome enuf for me! Dun say "Ngo Yiu Sap Kor", "Yat Pak Kor" also "sap sap sui" la! Hahaha. Make sure u guys catch up JIp Man Ip Man movie in cinema!



There are more JIp Man Ip Man contest by GSC-EON Bank, just logon to www.gsc-eonbankcard.com