I twitpic a pic b4 last few weeks, click
here
. Is 1 of the food i ordered in this restaurant which i personally wanna give thumb up to it. Due to tat reason, i went this shop again today and would love to intro to all chinese food lover to this shop :D. This shop located at Jalan Kepong, TSI Business Industrial Park.
* Noodle house yo *

If i am not mistaken, the owner wasn't local ppl. She is from Suzhou (i guess). Thus, cant denied the food here some of them was specialist from her origin. In addition, the noodle was handmade. Awesome rite? Price wise, is ranging from RM3.80~10++ depending on what r u ordering. But it kinda worth for d portion u get.

Here are the foods ordered by me and my parent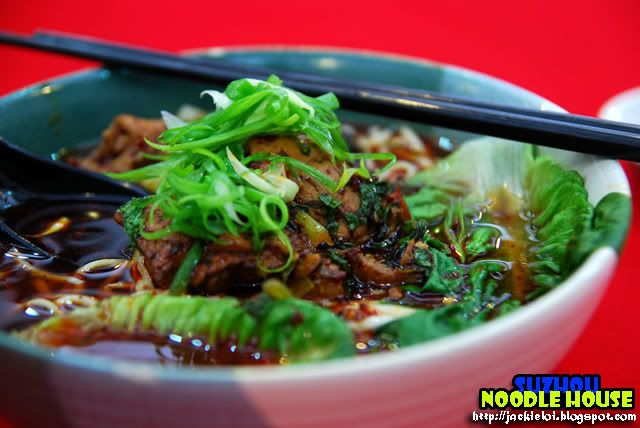 * Spicy and Peppery Chicken Soup Noodle RM5.50 *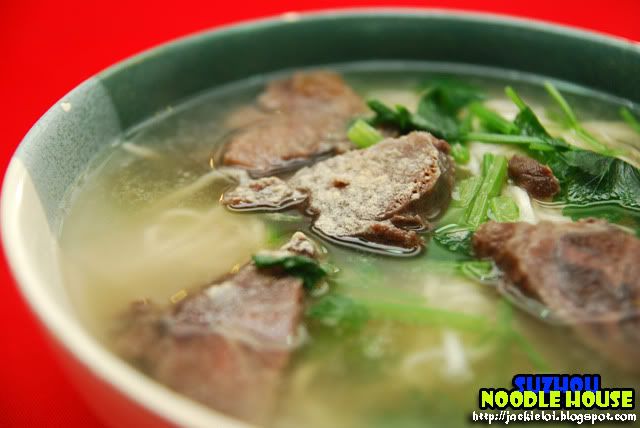 * Spicy Beef Soup RM7.50 *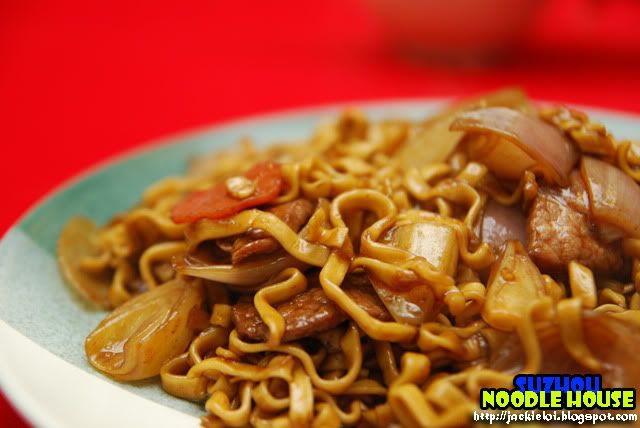 * Beef Fried Noodle RM7.50 *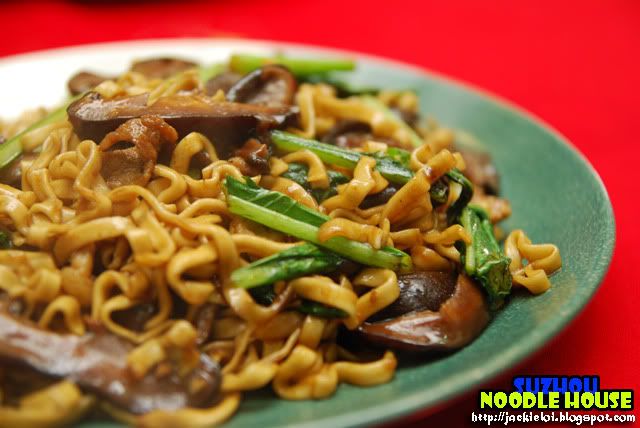 * Suzhou Fried Noodle RM6 *


The Spicy Chicken soup noodle is indeed spicy! recommended for spicy food lover ;P. In addition the beef fried noodle and suzhou fried noodle are pretty similar except the beef fried noodle come with beef and onion and suzhou fried noodle come with vegie and mushroom.

Besides noodle and rice, they has side order as well. This are what we ordered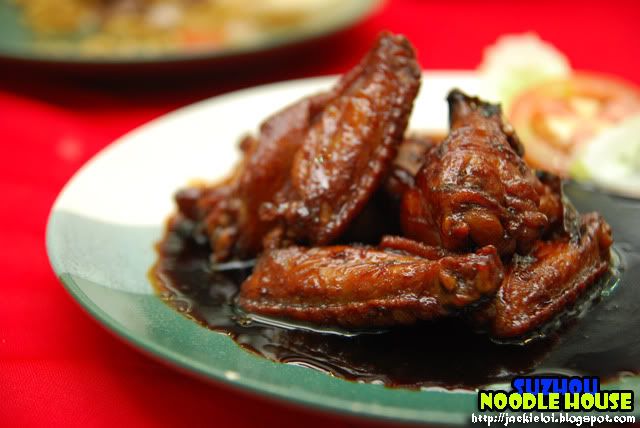 * Hot and Spicy Chicken Fillet RM18 *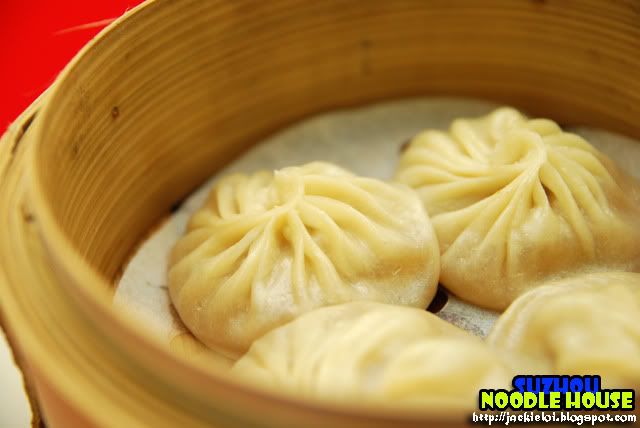 * Siu Lung Pao RM9.50 *


Uh the Chicken Fillet is very overpriced. Rm18 for that plate and portion. However the siu lung pao is awesome! If u had ur siu lung pao in Dragon-I restaurant before, the taste is exactly the same (ok mean up to standard la) and only cost RM9.50 :P

Overall, this shop was pretty good and well recommended for those who love noodle. In term of rice, i dun reli tried it except the few weeks back the Yong Zhao Fried Rice that cost me Rm3.80 for 2 person portion. Awesome shit rite?? :P

p/s i notice plaza OUG also got 1 shop called Suzhou Noodle House. I wonder is same outlet or not.