Do you think u r too hot to handle? NO U R NOT! YES I MEAN IT! :P..unless u r as hot as the Belly Dance chick below :P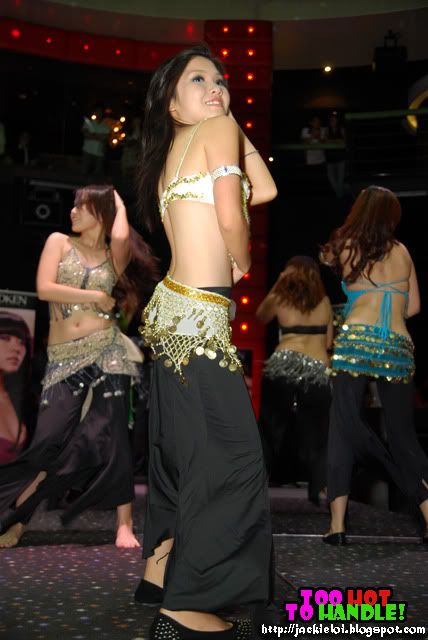 * She is too hot to handle! *

Went to Too Hot To Handle with Alex & Jacq last sat at MOS. Ok for some reason my mind is black up and totally nv though of..nv thought of..of..of..of what? nv though of being their lamp post T_T..forgive my foolishness...

Initially i wasn't interested with this event. Why? Coz it was a bazaar where sold 99% girl stuff such as clothes, accessories, make up item etc. Ok there was a corner for guy, where i think most gf dump their bf at that corner to play PS3 game..WTF..if got Wii i definitely play! wanna try the experience to throw the controller to the TV when playing bowling XP

Nevertheless, as soon as we reach to the bazaar top floor, the first event we encounter was belly dance event. Woops! hot chick yo!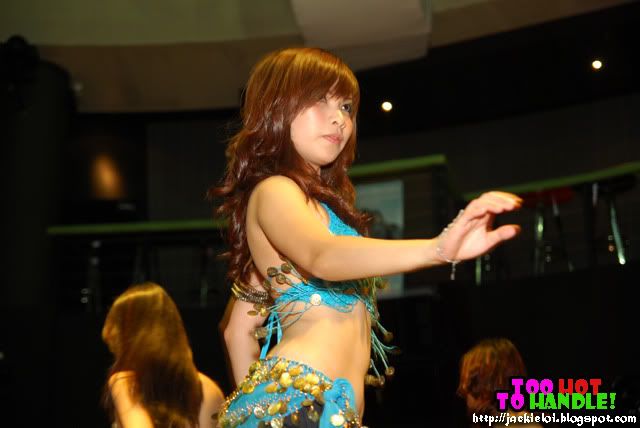 * Another hot chick *
* Total 5 dancer *


Later was a best dress competition. No wonder all girls around was wearing so nice..coz i tod "WTF Bazaar only need wear so nice onot?"..LOL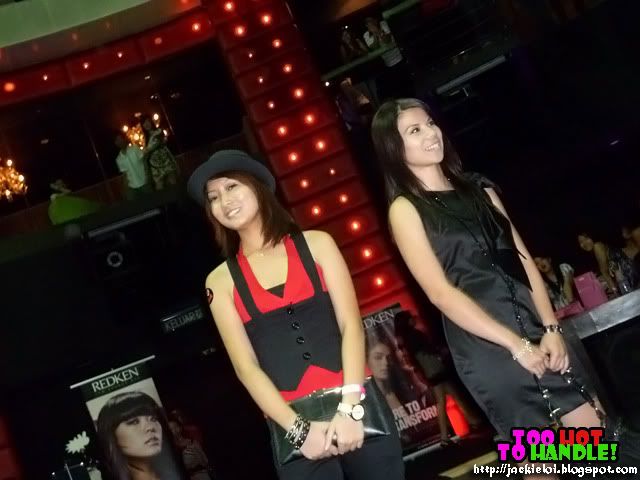 * The candidate for Best Dress. Well obviously left is my favourite ;P *


Finally b4 we left, there was a big prize to give away to lucky winner, which was iphone 3Gs..yea rite, i still prefer my Nokia N900 :P..iphone shoo away! LOL!! Well they pick 5 girls (why no guy?) and eliminated 2 at the 1st round and finally they decided to pick a winner at 2nd round. Check out the video if u wanna c what competition they go through to win d iphone :P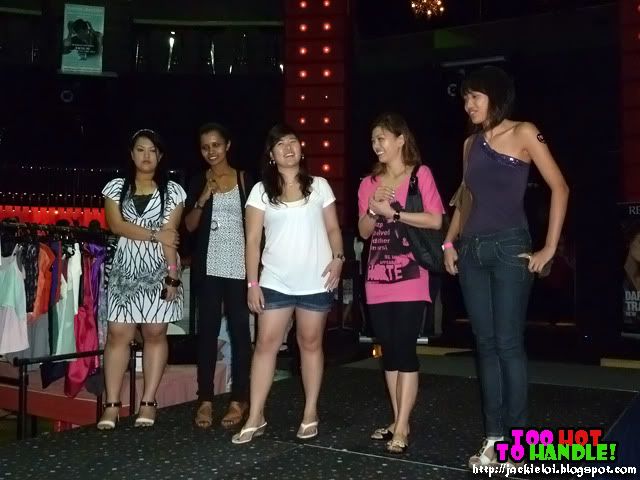 * So you think u can sing to win an iphone? *





Well, after that we left MOS and went to Pyramid for some shopping (not me) before we left for dinner at Pandan Indah. Felt sorry for being a lamp post..T__T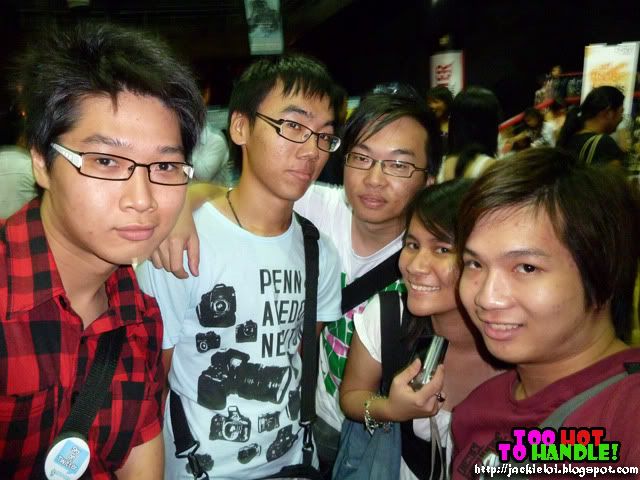 * Group pic with friends *