Courtesy to
Nuffnang
, me and my
angel
get to watch this show and laugh like hell.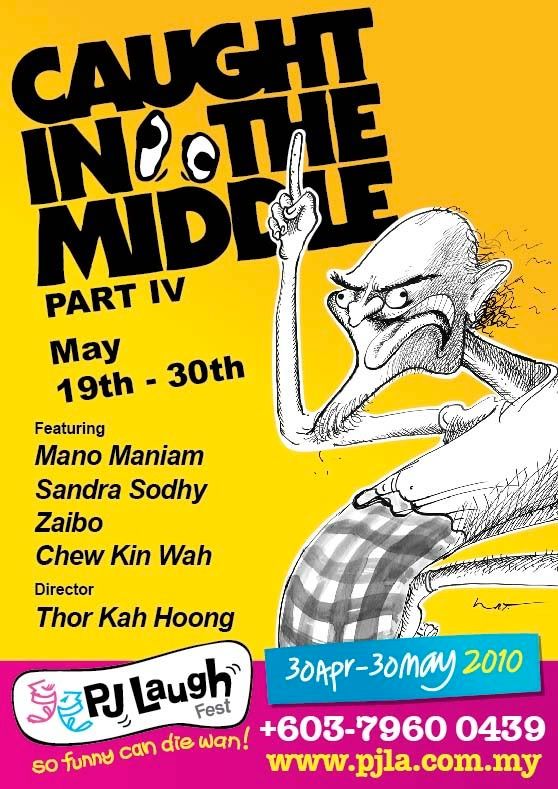 A day in the life of the Chandrans and their friends, the Hamzahs as they wade through landslides, uncertain public transport, the TakPandai Medical (Last) Resort, shopping malls, warungs and the surreal landscape of local TV, culminating in the reality show 'Who Wants to be a Politician?' … or maybe it'll end with another landslide. This multilingual/dialect Malaysian comedy first appeared for two successful seasons in 1987, culminating with, according to the Singapore Straits Times, being one of the three best shows at the Singapore Fringe Festival 1988. Parts II & III surfaced in 1991 & 1993.
* My tics *


My first time watching drama in theater. It was very funny and almost make me laugh non-stop due to d joke. What they joke about? well is 18PL so yea..hahaha..i love d part in TakPandai hospital, shopping malls (where the joke involve lottery seller, soccer betting and plane without engine seller), the washing machine ads and finally, Who Want to be Politician.

In addition, PJLA is offering a 20% discount for all show admissions exclusively for Nuffnangers! All you have to do is mention that you're a Nuffnanger when you make your purchase at the Box Office.


* with my angel inside theater *


So what u waiting for, catch this up if u love comedy show :D