Last week fri, i am given chance to join Coffee session with Nuffies and another bloggers in Nuffnang Office. For this time Coffee session, v had
Sara Khoo
. I guess it was my reli first time talking with her. Besides
Sara
, v also had extra nuffies join us,
Robb
and
Fresh
who i believe alot of u know them :D

Most of the conversation in between us is involve how the earning system in Nuffnang, how was the ads management/placement work, how advertorial assigned and etc. Well, dun ask me how all this things work as in i dun quite remember a single things about it XP. For me, blog for hobby/interest is alwiz goes first. Earn through blog wasn't reli under my concern as in i take it as my side income.

Nevertheless, it was a fun session wif them eventhough i kinda speechless when they all started to ask sort of question. i know i mind block and dunno what to ask, thus just be observer and listener most of the time, hahaha.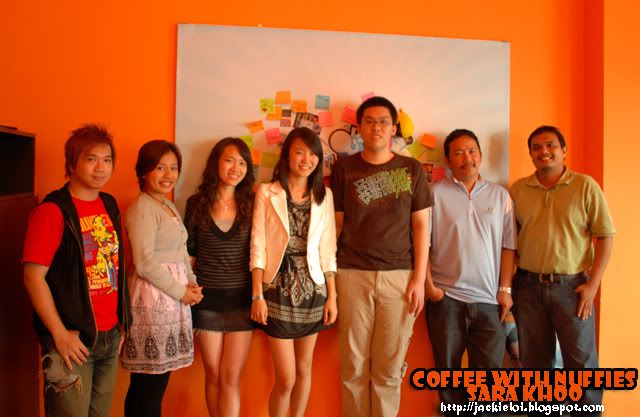 * group pic *


It seem Nuffnang office environment is kinda relaxing. I wonder can i intern there as 3d designer end of this year? :P..tim pls hear my wish! hahahaha