Weijie
&
Yingzi
came to MY since last sat until mon. On the first nite they reach MY, we brought them to Asian Cafe for dinner and supper at Snowflake. Later
Weijie
tapao SS15 burgers to hotel as well. Well, this is how the beginning of makan trip happen on the next day.
These are those ppl who i spend time together during my last day of my semester break :

Including me and Mell (she camera shy), there are total 8 of us joined the makan trip. They went to sing K on the early morning at The Garden and i am not joining coz not in the mood of singing n no money. Later, i met them at Taman Connaught for lunch, Sun Ming Restaurant Duck Rice (click here for my past review about this shop).

We ordered whole duck roast, RM20 char siew and RM10 siew yuk.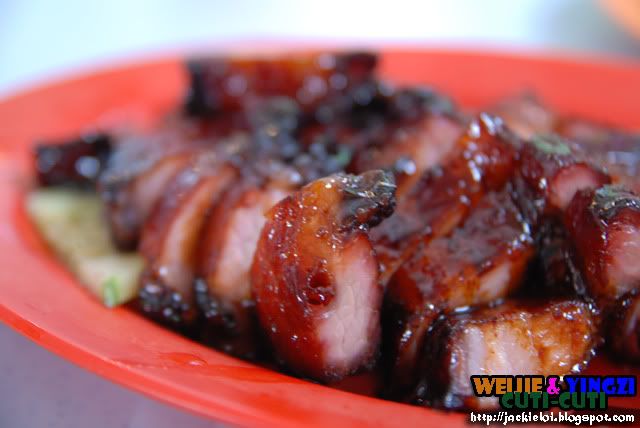 * Char Siew *
* Siew Yuk *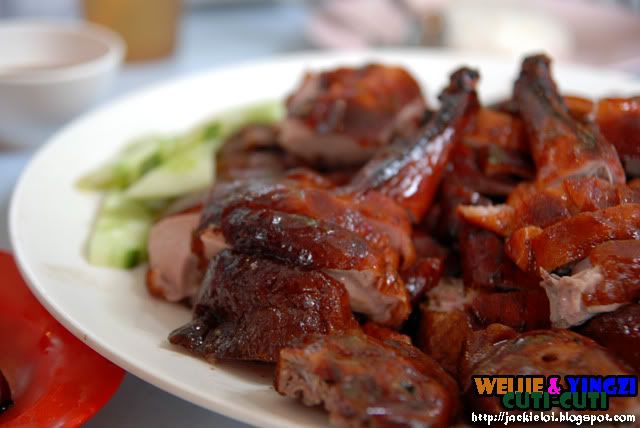 * Ducksssssss *


After lunch, is time for some exercise. Ok is them not me. We went to pool at Perfect Pool located in Taman Connaught Giant. I am sucks at pool and i guess i still prefer bowling. Thus i din play and just sit there watch them play..while emo-ing about my phone which already fixed now :)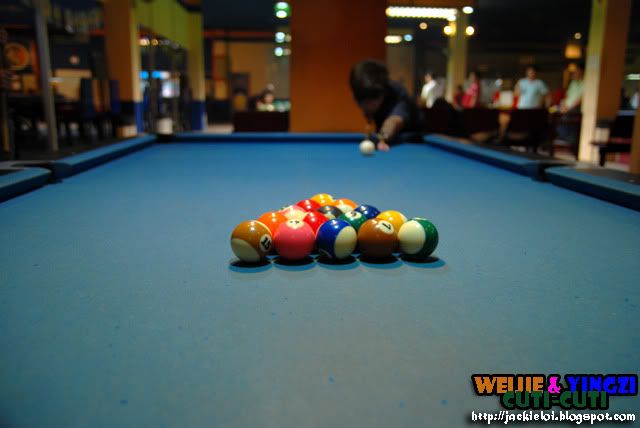 * Pool Session*


After pool session, we went to dinner at SS2. Mell suggested a shop tat sell Penang food specialty. The restaurant was called Lorong Seratus Tahun. Sam & Vic joined us during dinner.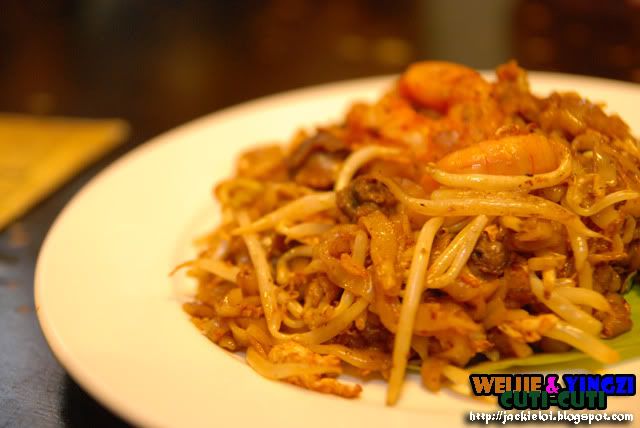 * penang Char Kuey Teow *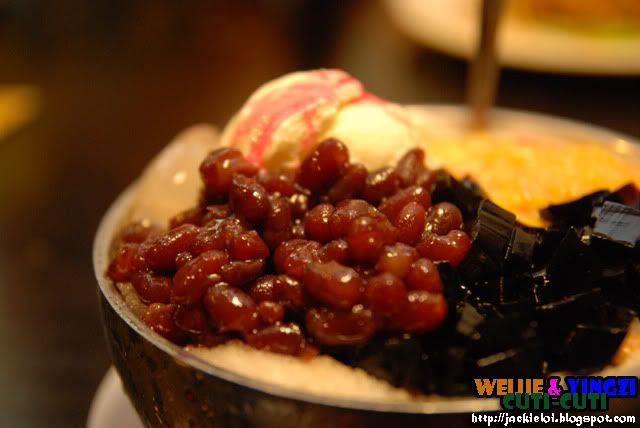 * Penang Ais Kacang *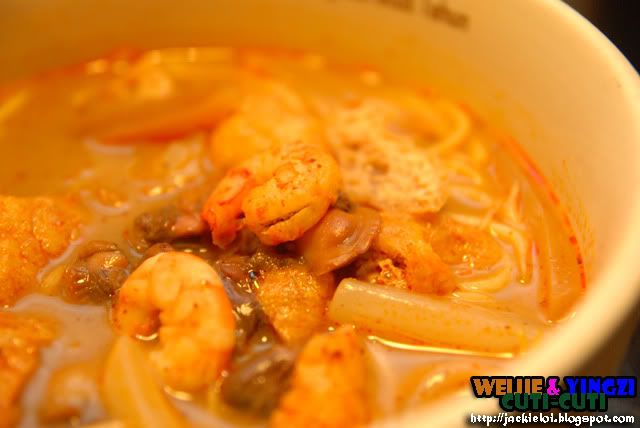 * Curry Mee *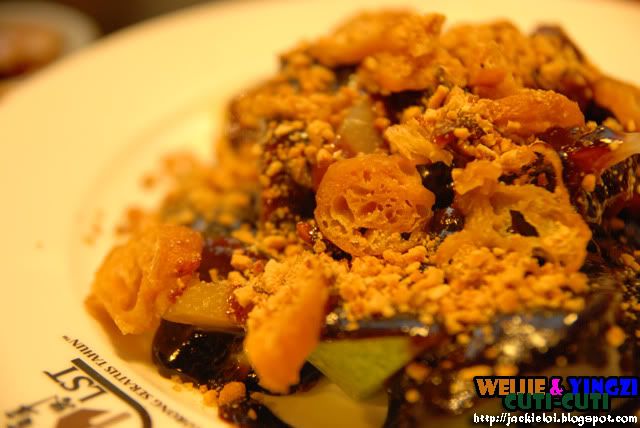 * Penang Rojak *


Oh well..this shop wun be marked under my favourite shop because :
1) price kinda expensive base on the portion food they served
2) Penang food specialty? nth special. It seem can get everywhere even hawker stall
3) i ordered Penang Rojak since i am still full wif duck. But it kinda disappointed me. Portion small, taste normal, sauce too much and very expensive (rm8+). The uncle that sell rojak at Sri Rampai pasar malam nicer!
4) The curry mee ordered by Yingzi got...Cockroach leg. I din take d pic but u can wait for Yingzi or Xiang post about it in their blog. However due to this, all our food wasn't count in the bill after we made a complain.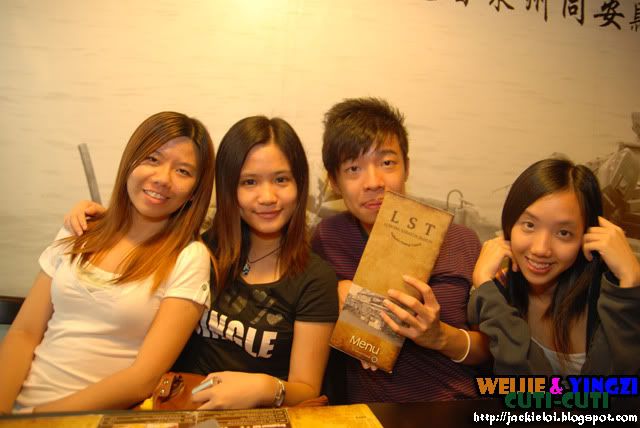 * There mell is on the left..haha *


After thay Weijie craving A&W (i heard he told me SG dun have A&W). Ok he wan to take d rootbear wif float actually. Thus we heading there for it. As well as get a waffle.

After that we brought them to KTZ dessert shop (click here for my past review about this shop). As usual, i ordered my favorite HoneyDew-Loh! it was a satisfying dessert for me :D


* Honeydew LOH *


This is how i spend my last day hols wif them. It was fun and kilogram adder outing. Hope to see them soon again or i will travel down to Sg to meet them and vacation..Who know? pray hard i win lottery so tat my wish can be fulfill end of this year k? :D


* finally me in da pic *