I know everyone gonna excited! Toy Story 3 is coming soon! As everyone know Toy Story is Pixar very first 3d movie :D..i still remember when i was young (back to around 10 years i guess) where i first time exposed to 3d world and what made me study 3d courses now :)

Courtesy to Nuffnang, 50 nuffnangers with their guest able to catch this movie before its release date in Malaysia!

There are alot new character in this new movie. All are very cute and adoreable. However there is a toy tat attract my attention, Chunk!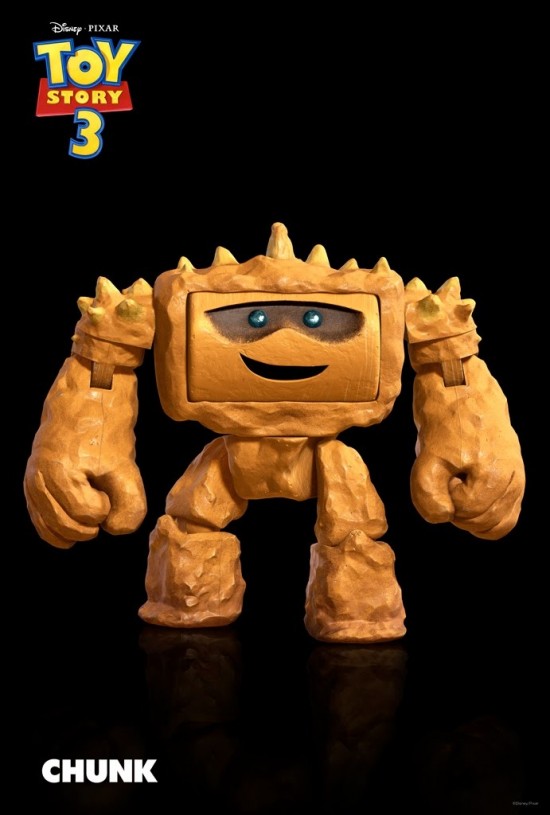 Here is a simple description about Chunk:



This gargantua creature sports protective shoulder spikers, while his ferocious fists are ready to smash whatever enemy gets in his way. Chunk's oversized limbs are fully posable, making him ready for hours of imaginative fun. As an added bonus, the press of a hidden head spike will spin chunk's facial expression from friendly to fierce! No battery neccesary.


Reason why i like chunk is because..look at his body size wif d cute face..doesnt match but very exegerate rite? :D..but he could change to fierce expression of coz as per describtion. In addition the spikes on his body doesnt look sharp and would harm. So i do believe he is a cute and adoreable toy!





I cant wait to catch this movie! :D..time to go back my childhood world!