I have been poison! POISON! Roarr! A scary POISON that sucks my soul and my money..a POISON that know as, CAMERA! sigh..Never expect i m being so obsessed wif camera..or mayb photography? Since i have start blogging (i think when i was 14 or 15), i been wanted to capture all my moment.
My first history wif camera is a digi cam own by me when i was err..14 or 15 years old i think. Back to that time the highest megapixel was 5 only and i am proud to own a camera called Olympus Camedia C-170, 4.0mp.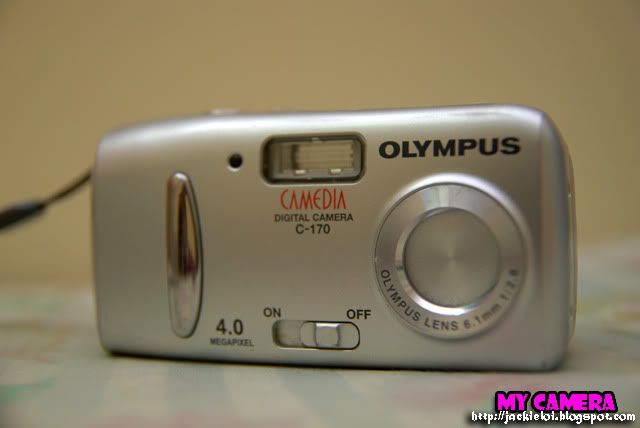 Later when the year goes on, technology is improving. Out of sudden during year 2007, my dad suddenly offer himself get me a new digi cam (i guess is bcoz i keep starring on camera when shopping..LOL). Thus he get me an ultra slim digi cam, Olympus FE-230, 7.1 megapixel.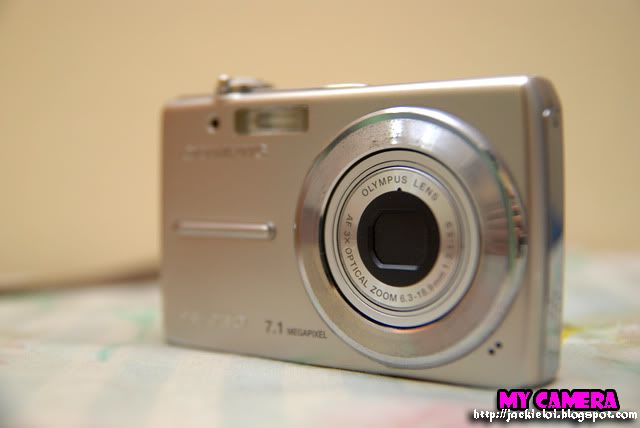 Eventhough i been exposed to camera for few years, i actually doesnt have any knowledge on it. All this while i just tod just "click and snap", as long as pic taken. When pic sucks, v blame camera sucks. Oh well, all this goes until i own myself a..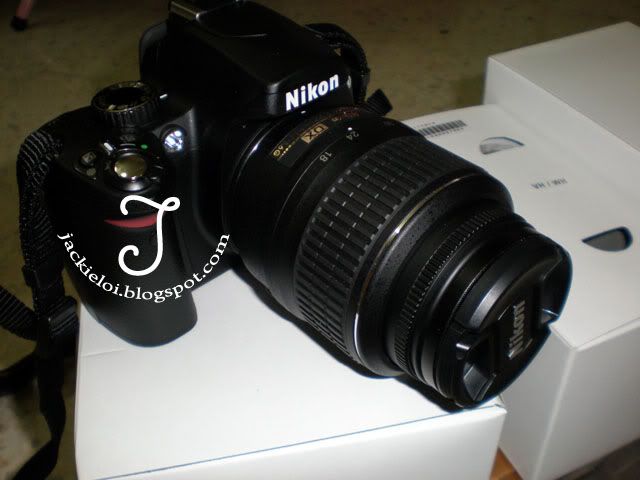 Nikon D60, my baby konkon, my 1 and only DSLR! not to mention is my very first DSLR after using compact for 7~8 years. So can u tell me, how could a person just "click and snap" could handle a DSLR? The answer is only 1, bcoz of POISON! The photography/camera poison spread rapidly in my body for more than a year since i owned a DSLR.

However, it was also thanks to my Basic Photography subject! No i dun mean thanks to the lecturer, but the subject itself. If the subject doesnt existed in my course, i dun think i'll get a DSLR (*the sub compulsory to use DSLR to submit assignment). From there started, i obsessed myself into photography, or rather again i'll call it poison. Thanks to every1 around me who taught me alot, who practice shooting with me and so on especially when i alwiz went shooting together wif Mike and Ken back to last year. They made me learn more about photography important element.

However it seem like a DSLR is a trend now. Every1 owned it regardless kid (some kid even own a pro level dslr, fml!), teenager or even oldie. It is undeniable that the DSLR price at current market is cheap (for entry lvl)! But, those ppl got DSLR for themself is bcoz they tod DSLR can take better pic? Are they reli gonna start learn photography? or they juz got it bcoz is a TREND or i call it POISON again? well who know? but i still do believe the pic nice onot is depend the photographer itself. Other stuff just limitation.

I have been shooting wif my Nikon D60 + Kit Lens + SB600 for more than 8 months. I just got myself a Tamron 1750 to replace my kit lens early this year and continue shoot wif basic gear. I dun mean my pic nice anyway, coz i still got alot room of improvement :P..but at least i tried to resist myself from this poison, not to get any expensive body (i still love my D60 pic quality) and any fancy lens (i dowan buy liao juz leave there to collect dust n fungus). Well, most of the reason is bcoz i m not rich kid. Oh did i mention tat all my DSLR gear i bought wif my own money? All the hard save from blogging, eat curry puff as lunch and kiamsiaping..LOL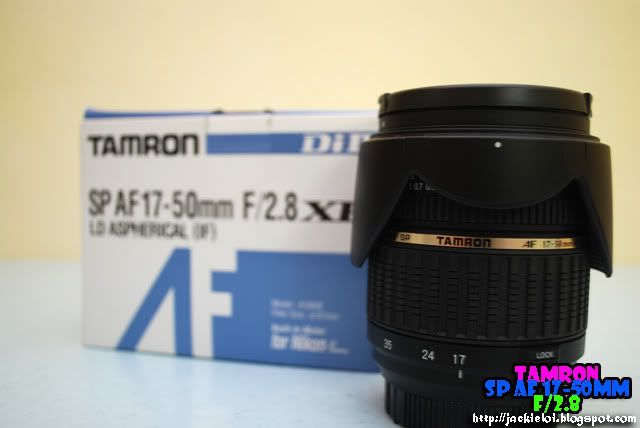 Oh well, sorry for the long complain and bullshit, now back to main topic! Eventhough i got a DSLR and 2 compact, i feel like getting myself another compact to use. My Olympus C-170 seem not functioning well adi but still can use actually and my Olympus FE-230 already belong to my sis. Reason why i need another compact is for casual shooting. Yes i sometime reli lz to carry my dslr around coz it was big, heavy, bulky and burden my shoulder whenever i carry it to wherever i wanna go. It would b perfect for a compact to be carry around especially when hang kai, pak tor, tai hei, sek fan or yum ha cha, sek ko pao coz it was pocketable :P.

Thanks to Kristine, i am eye-ing my eyes on Sony WX1. Reason being is bcoz of the CMOS sensor and Aperture 2.4 been applied on this gorgeous. f2.4, i can shoot nice lowlight pic plus wif d perfect CMOS sensor, the pic would b nice i bet :). But still, the camera so near yet so far. I dun have money to buy T_T



Resolution: 10.10 Megapixels
Lens: 5.00x zoom (24-120mm eq.)
Viewfinder: LCD
LCD Size: 2.7 inch
ISO: 80-3200
Shutter: 2-1/1600
Max Aperture: 2.4
Mem Type: MS Duo / MS PRO Duo
Battery: Custom LiIon
Dimensions: 3.6 x 2.0 x 0.8 in. (91 x 52 x 20 mm)
Weight: 5.2 oz (148 g) includes batteries


Beside, Thanks to Vic who spread another poison to me! She show me a very cute digital lomo known as Kuro Digi wif quite reasonable price. Not to mention it actually as small as USB drive size.



Pixels : 2.0 mega pixels
Recorded Pixels : Still image: 1600 × 1200,1200 × 1024,640 × 480
Video: 320 × 240
Exposure : Auto
White Balance : Auto
Main memory : 8MB
Batteries : AAA battery
Supported OS : vista Windows98SE / ME / 2000 / XP / vista
SD Card : Recommended 512MB, supports up to 2GB (not included)


I never try Lomo b4, but this might perfect choice for me though it wasn't for lowlight photography.

I still thinking after i get this lomo, m i gonna get another compact? i dunno..sigh..if i m rich kid, i might could make decision easily..but too bad, i believe tats what make me appreciate money and my gadget more than those rich bastard.

Conclusion, any1 got antidote to cure my poison? XD