So is music apart of ur life? If yes dun hesitate! Join
Sony Music Malaysia
Facebook Fan Page now! how? duh! just go click LIKE on d page ok? :P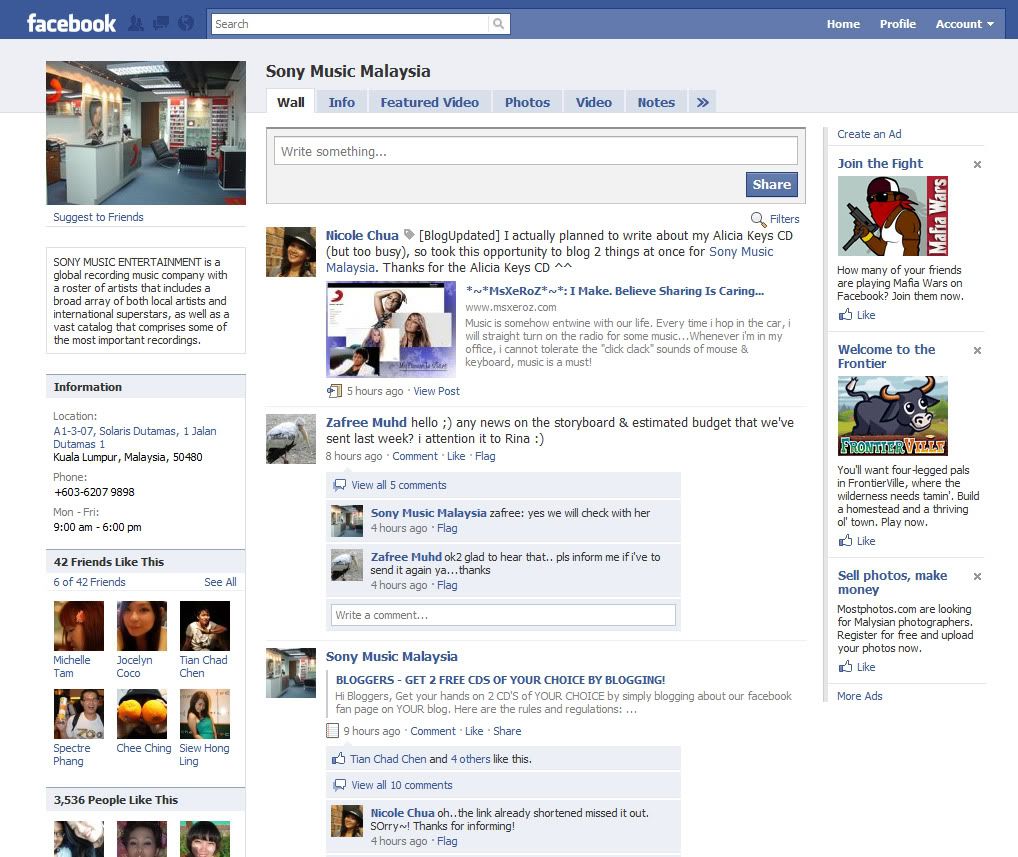 For me, music is playing an important role in my daily life. Never try to miss a day in my life without music. Well, after all music is one of the element that colored our life! No music no life man! Plus, recently i started to listen variety language of song such as japanese and english. Yes, i dun listen to english when i was young as in my english is very weak that time.

Well, being a fans for Sony Music Malaysia got alot advantage such as u get to check out any latest artist song, discuss ur fav artist/song wif others fans and of coz, u might get free gift from Sony Music Malaysia as well!

Since it's the WAKA WAKA World Cup season, Sony Music provides the Feature Video in their fan page.



Well, need no hesitate! Just go and join now! No regret! What? couldn't find the link to join? Click HERE :P