If u follow my
twitter
(yes same phrase again :P), u should know tat i had a cousin who admitted in hospital due to difficulty in breathing at lung there and soon to be confirmed is a cancer. He been there for almost 4 weeks. So to make him happy, his mother which is my aunt decided to make a birthday party to him in hospital.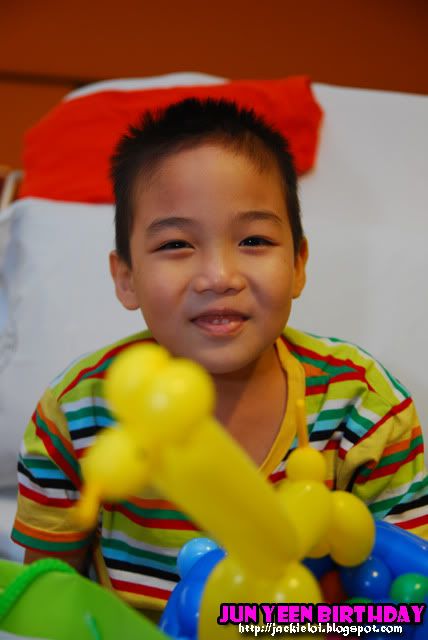 * Tats him, Jun Yeen *

I bet this would b unforgettable memory for him. I can see him tat today was his most happy day since admitted in hospital. He received a tonnes of present and blessing from us.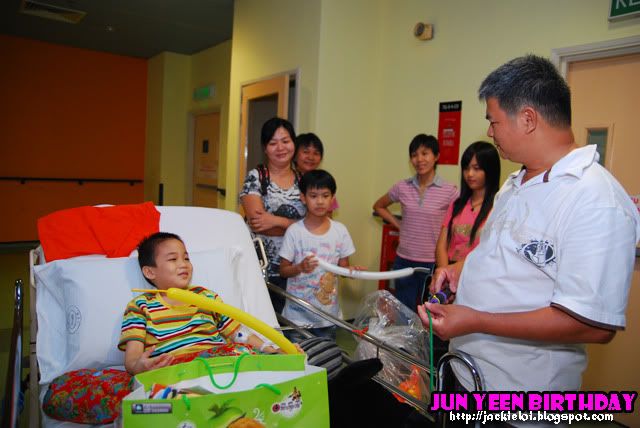 * Teaching them how to make balloon *
* twisting *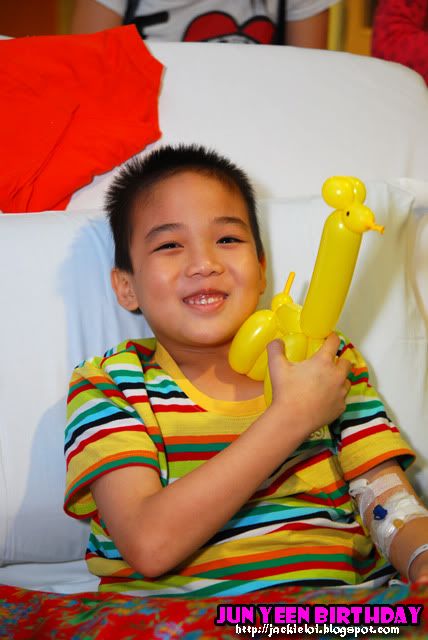 * Tadaa, giraffe *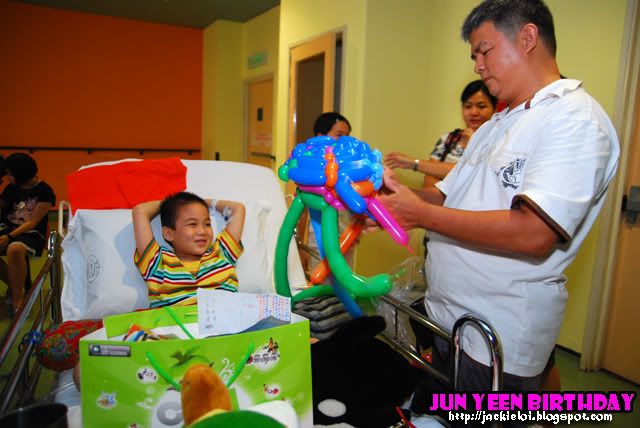 * Making a hat for birthday boy *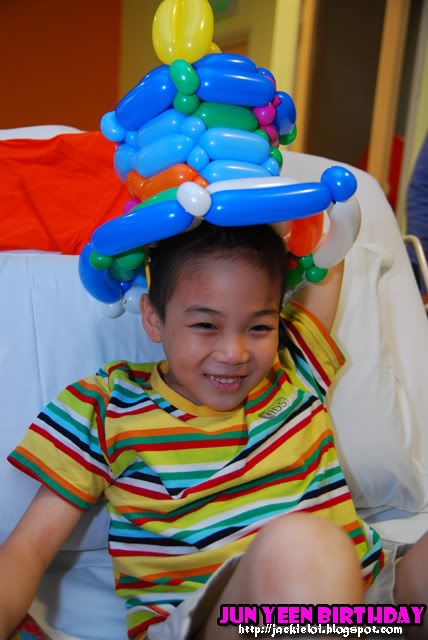 * There u go *


Some pics wif friends and family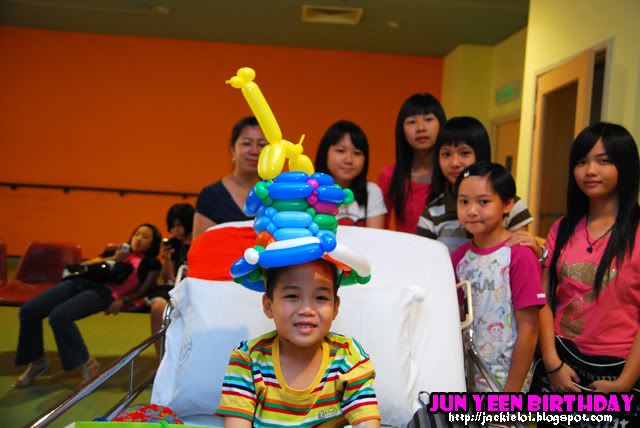 * Friends *
* With the balloon maker uncle *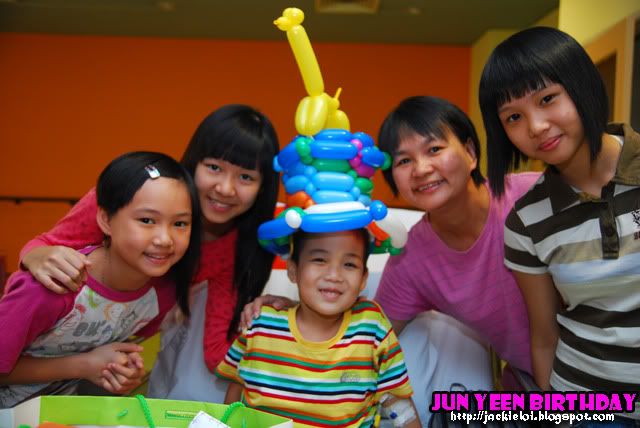 * friend again *
* Cousin *
* uncle auntie LOL *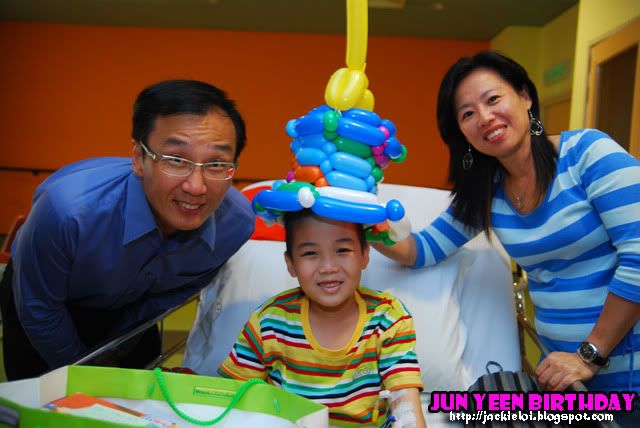 * With my uncle & Auntie *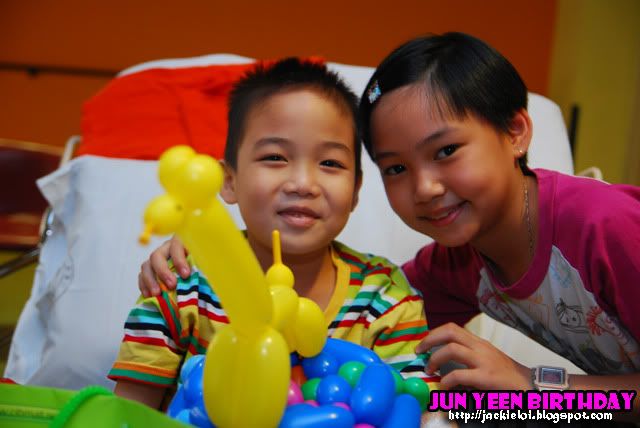 * Friend again *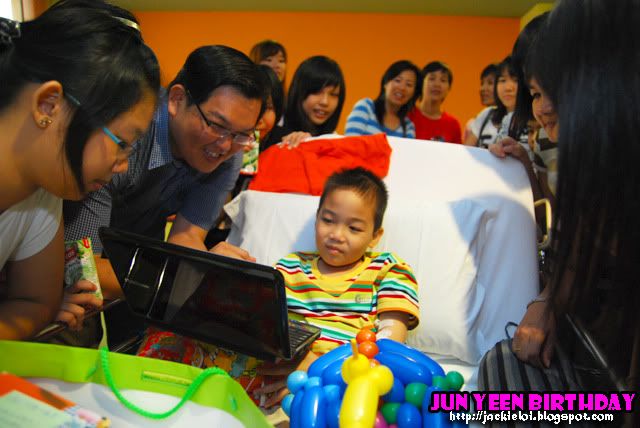 * Showing some birthday video made by his friend *


and a birthday boy of coz deserved a birthday cake and song :)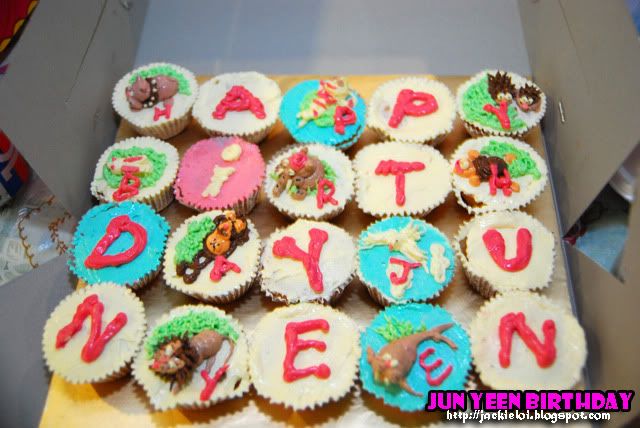 * home made cup cake *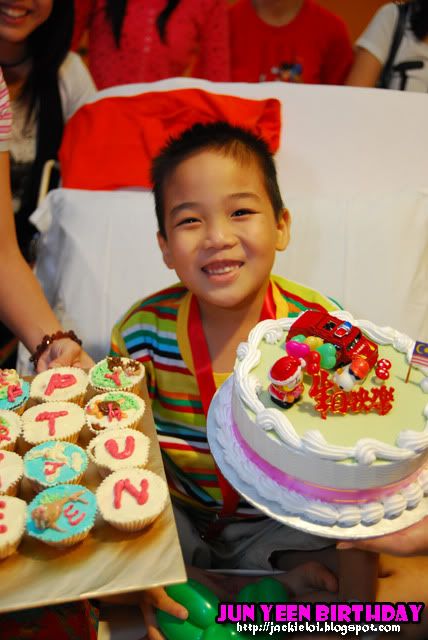 * jeng jeng jeng *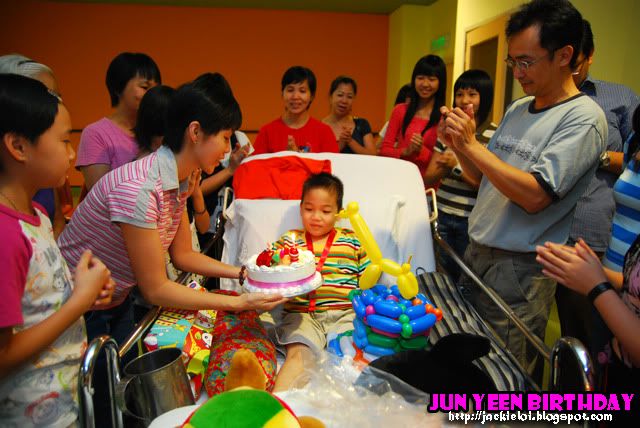 * Singing birthday song *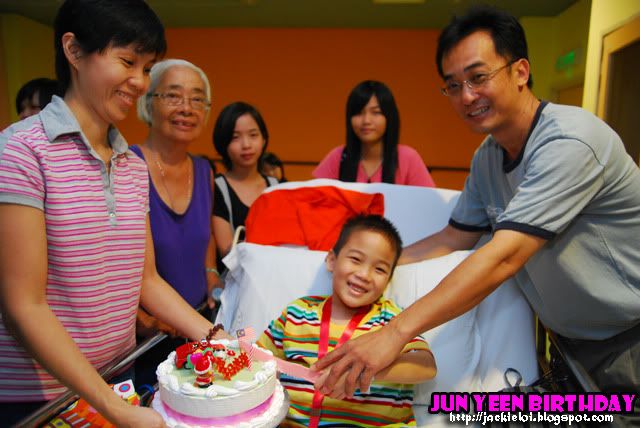 * and cutting the cake *


What make him most happy was he got a PSP as his birthday present! i also wan!! *hint hint* I guess tonite he can no need sleep and keep playing wif it. Yes, he love playing games :)


* opening the mysterious present *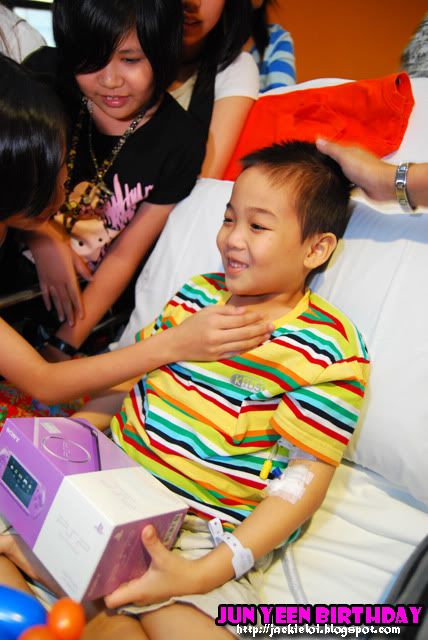 * and c how happy he is *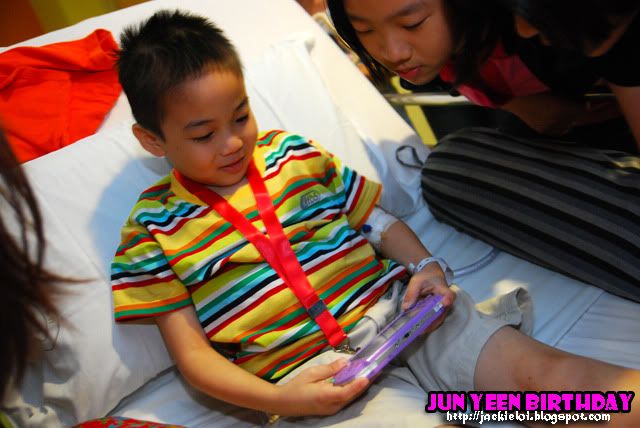 * I guess it'll nv let go from his hand *


Hope he get well soon. He just 9 years old this year. He dun deserve all this. May God bless him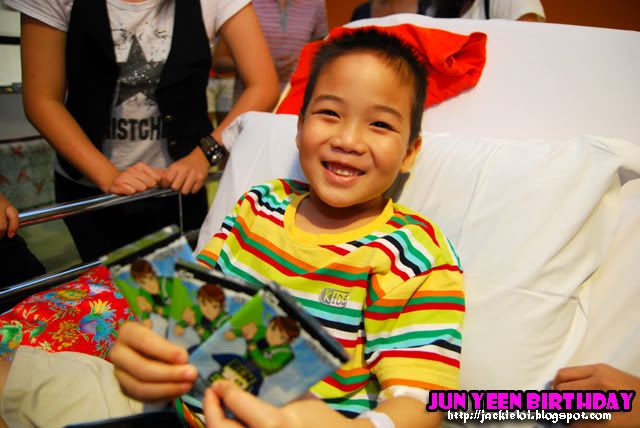 * Happy birthday! *