Been planning Joe birthday surprise 2 weeks advance. Thx to every student council committee, the plan was successes! Before the birthday surprise, we had a meeting together for the Masquerade Night post mortem. After that was dinner appreciation. While we having dinner, Joe went to his musical practice and there is where our evil preparation begin!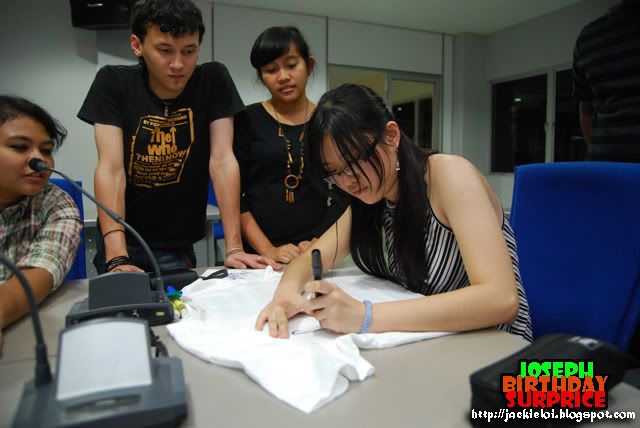 * Writing message on the t-shirt *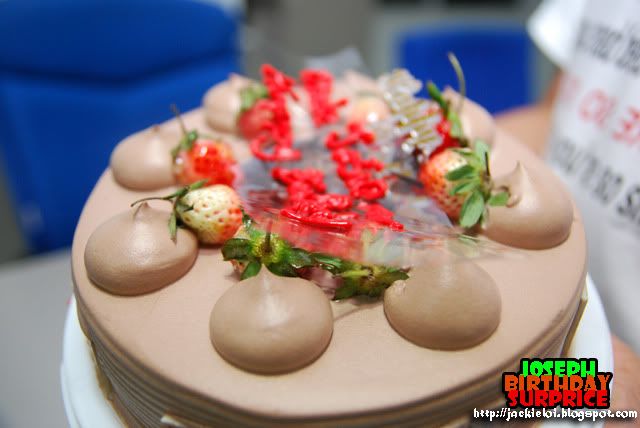 * Creamy cake *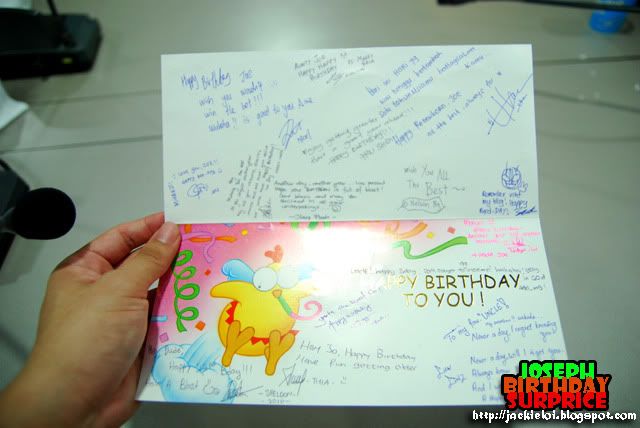 * Birthday card. I guess mine easily spot :P *


We gathered at the stair in between 1st floor and second floor and called Joe to come down. We knew he gonna use the lift that directly opposite from the stair. Thus as soon as he came down, we started to sing birthday song from far and loud!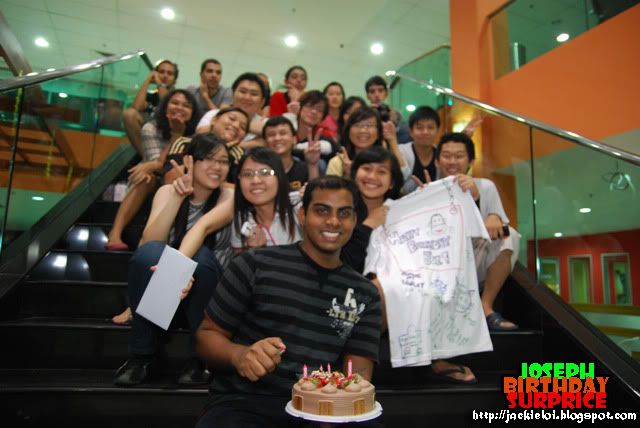 * All the culprits *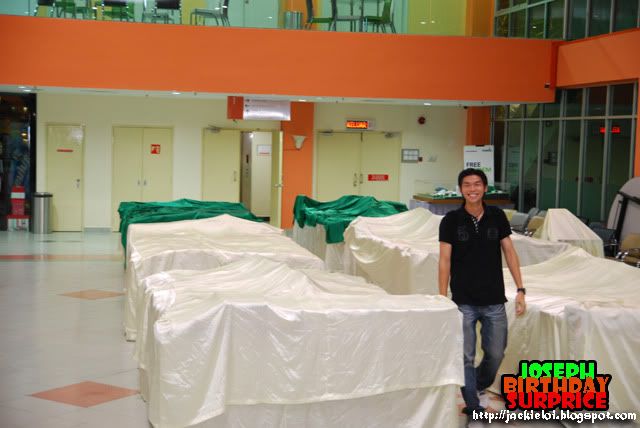 * Though is a surprise, he still walking towards us very cooly *
* all birthday ppl will go through this once a year *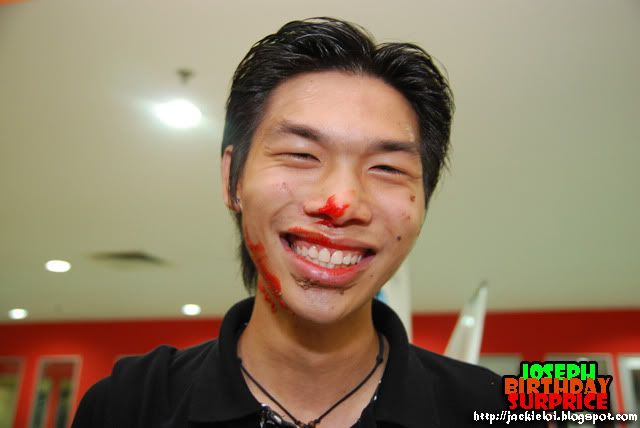 * There u go *


We asked him to wear the T-shirt we prepared.


* The T-shirt with our msg. Saw jessie at d back? *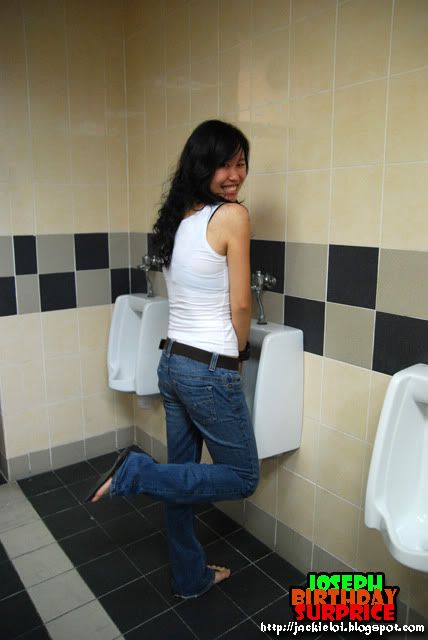 * Yes she is doing this at male toilet..duh *


And the birthday surprise ended with a group pic.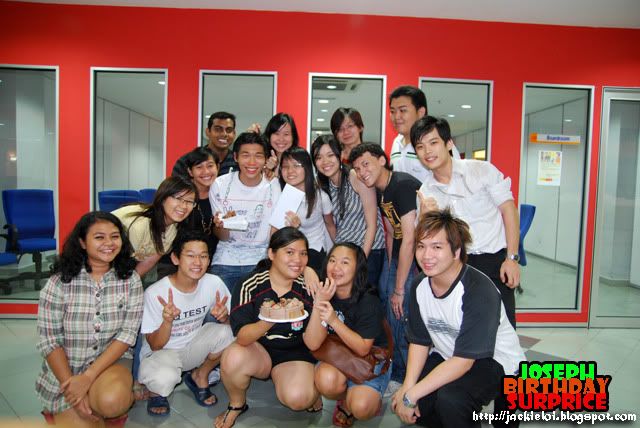 * Group pic *


Surprisingly he din cry..LOL not touched enuf? :P..if me i might paiseh and run back to the lift hahaha..in d same time to avoid from cream attack as well.

Anyway happy birthday joe! u r 1 year older! :D..owh no more sweet 21..life sucks