I remember i post about my
first journey to Sunway Pyramid
last year wif my kai mui,
kim
. Since tat 1st approached, i been in Sunway for few times for part time job and events. But honestly, i still not familiar wif Sunway Pyramid inside itself :P..still can lost LOL
So today i went there wif Ms
ABC
,
Victoria
for movie. It is my 2nd attempt to Sunway Pyramid for movie and walk around. As usual, not familiar wif it and i got lost when find my way to TGV cinema. Luckily a very helpful guard guide me to there.

After bought movie tics, Knight & Day, i went to lunch alone while waiting ABC to reached. Ate at Ajisen Ramen, for the 2nd time. Well, afterall i had my first 1 wif my kai mui when i m here for first time. Ordered Hot Plate Ramen with Chicken Teriyaki. Quite disappointed wif d tasteless taste on d ramen..at least put some sauce la :(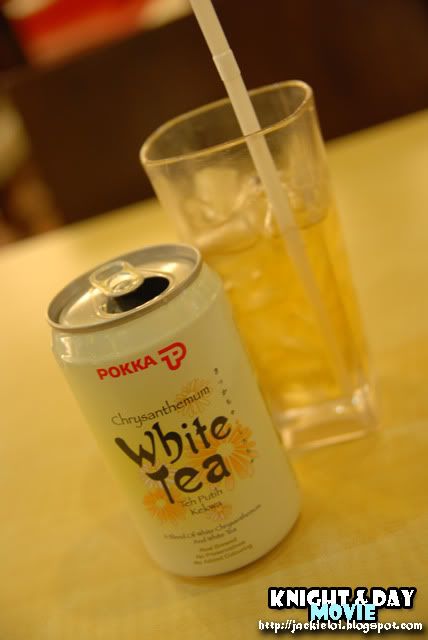 * my fav drink *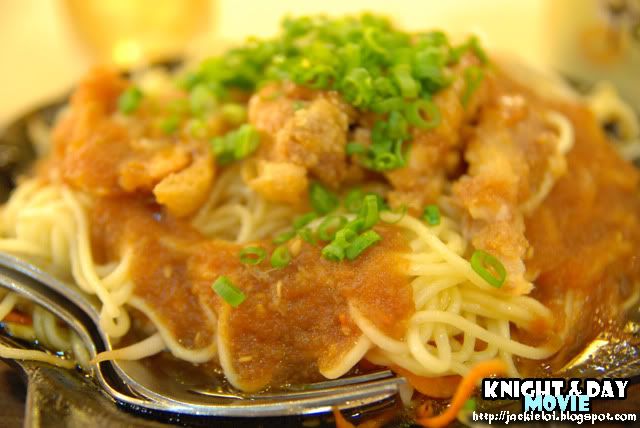 * Hot Plate Ramen with Chicken Teriyaki *


After got my lunch, ABC is here and we went for movie, Knight & Day AKA Satria Dan Hari!


Tom Cruise and Cameron Diaz star in the action-comedy KNIGHT AND DAY. During their glamorous and sometimes deadly adventure, nothing and no one - even the now fugitive couple - are what they seem. Amid shifting alliances and unexpected betrayals, they race across the globe, with their survival ultimately hinging on the battle of truth vs. trust.


is a not bad movie but i think some part of d storyline kinda screw up. Some scene seem too draggy and bored. But afterall is nice to watch.

After movie we walk around Sunway Pyramid and look for camera. Yea i am crawling for compact as my previous post here. Pray hard my this entry will win me a Sony TX-5 from Nuffnang so that i no need buy :(

Well, after walk and look for around 1 hours, we call it a day since d weather is getting dark. And of coz raining..stuck in jam for 1.5 hours..LOL..oh of coz, some camwhore pics :P..long time din camwhore wif my stu face!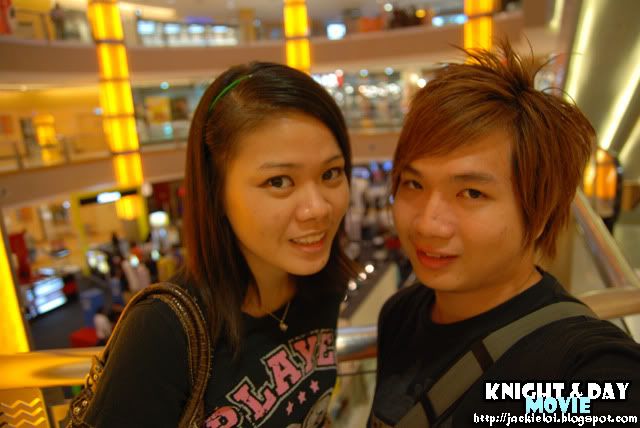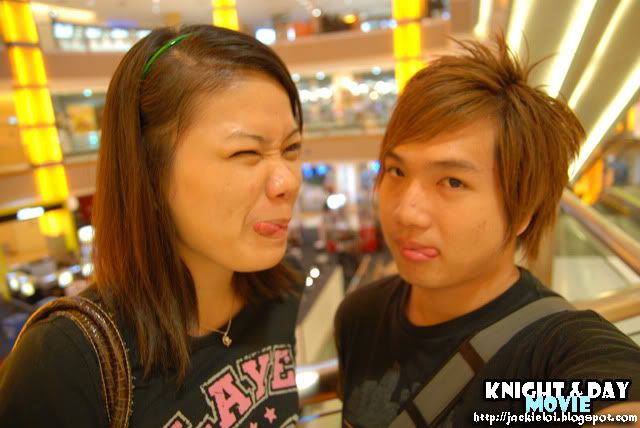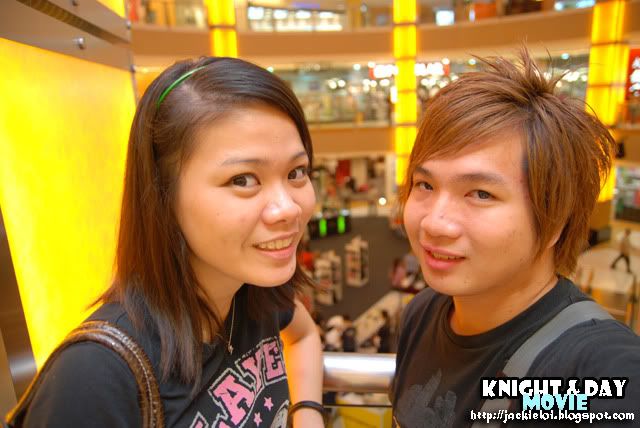 Nice to meet her again. Afterall she been studying in SG now, so not reli got chance to meet her, heh