Finally, a party event from Nuffnang after so long. Luckily d event was around Jalan P Ramlee, i could attend it without my Baby Vivi. Everyone need to dress up as monster since it was a theme party.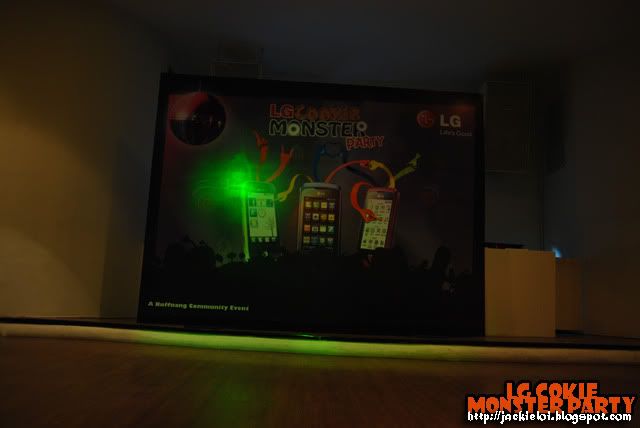 Saw alot unfamiliar faces in d party. However glad to c some old faces as well. How long since v party together like tat? :)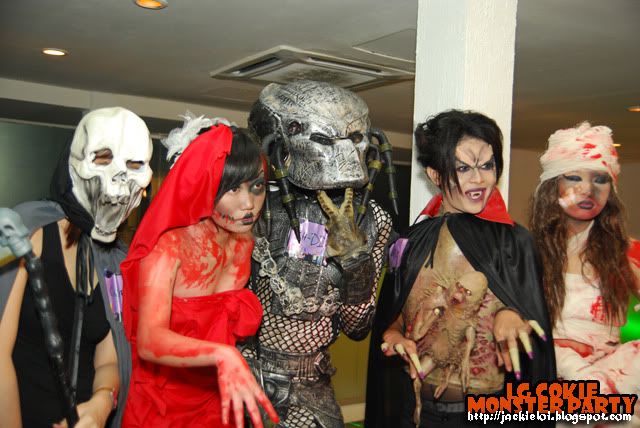 * More and more monster..can i have werewolf and alien? :( *


The emcee of the night was Kenny Sia. Based on him, it was his first time to b a emcee. Though he make a good job throughout the whole night, but i believe being solo emcee was tiring especially to entertained the crowd.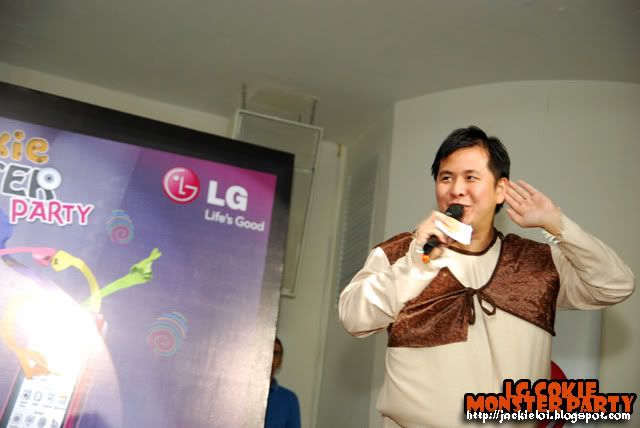 * Kenny Sia *


The event started with a mini contest, eating contest.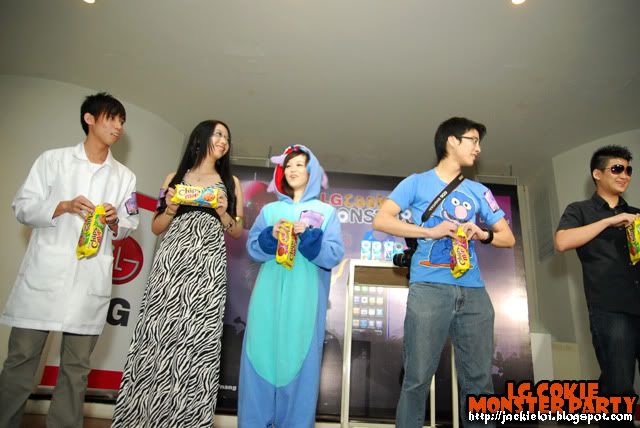 * all the contestants *
* eat and drink *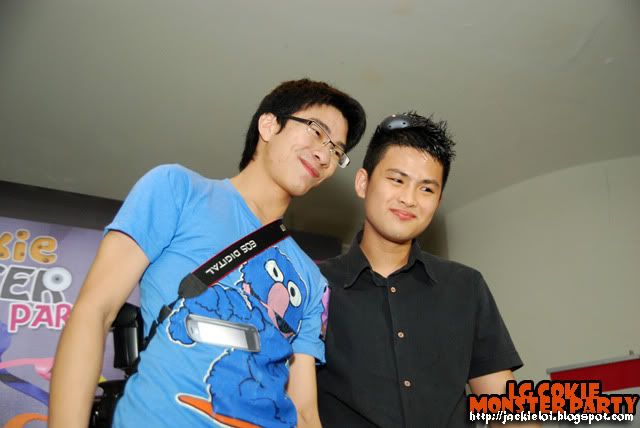 * 2 winner *


Later, every1 was served with buffet as dinner. Good thing i did not join..or else if gonna miss good food :P


* foods! *


Next was a performance from the Nuffie's itself. All female Nuffie form a group and called themself Wonder girl nuffie. The dance the famous song from Wonder Girl, Nobody. Seriously they did a great job and the crowds was asking for encore none stop. Thumb up! I guess in next event all nuffie guy gonna take over n perform :P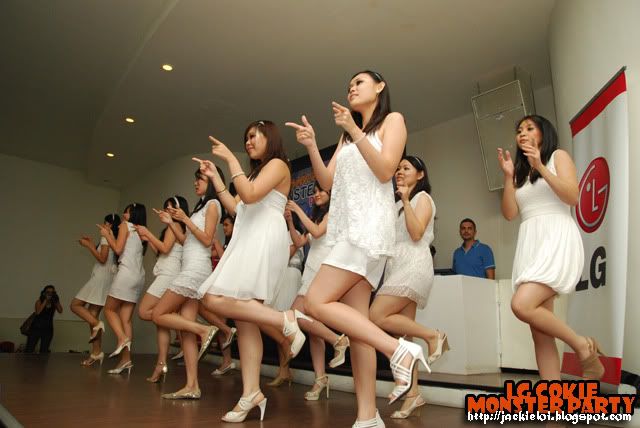 * Nobody nobody butchu! *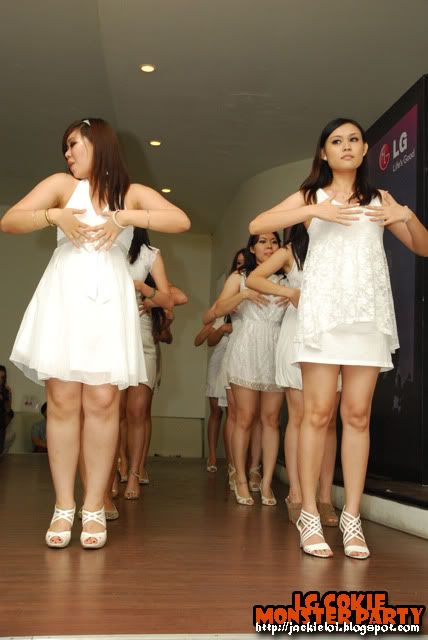 * Wonder Nuffie! *


Finally is the moment where every1 excited about. To find out who is the most monstrous for male n female category, LOL..there are 5 top monster for each category.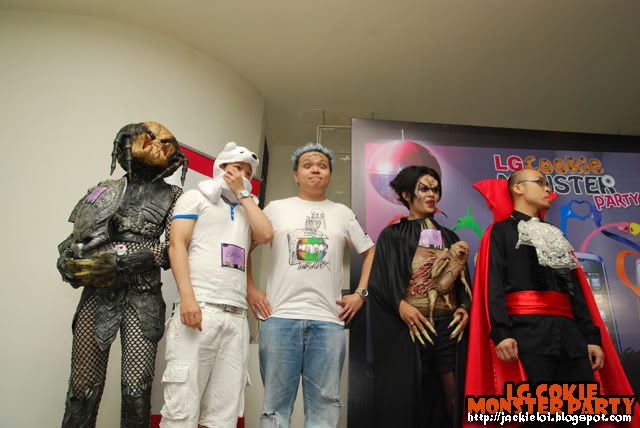 * Predator, Bear, Bezita and 2 vampire *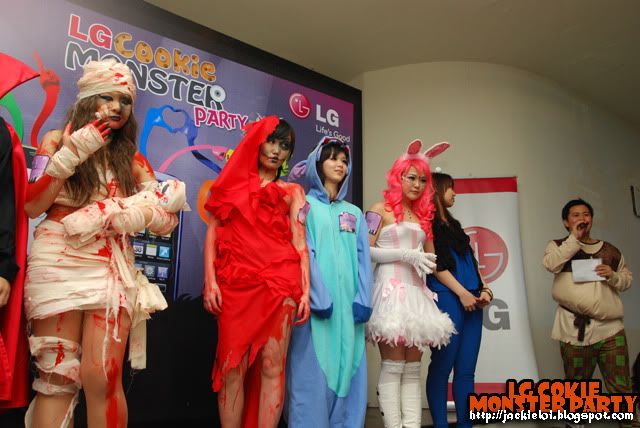 * Mummy, red ghost (?), stitch, thousand eyes bunny & cookie monster *


The winner goes to the predator and mummy. Whore are they? click d link to find out :P. The winner for best pre-event blog post goes to Pinkaholiclydia, TheEggYolks, & Nicole. Kinda sad i din win anything..but oh well, it mean i m not good enuf yet. Creativity are unlimited!


* All the grand winner *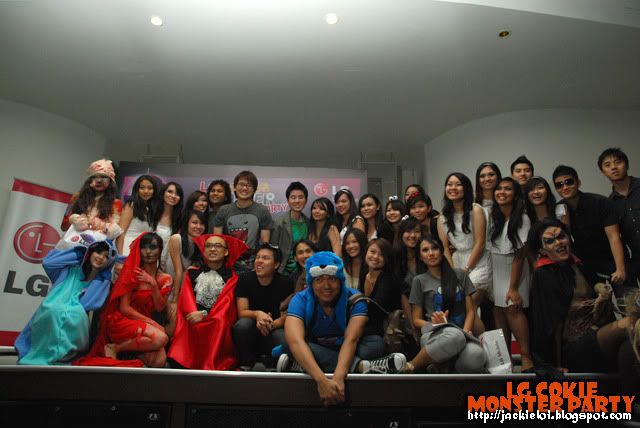 * Nuffies & winners *


The party was awesome. However i must admit i look bored n cool throughout d whole event. There are alot stuff running in my mind and to worry..uhh especially life without baby vivi sucks..and assignment piling heavy and heavier on my shoulder. I left 2 weeks for survival! Wish me luck! After tat i gonna showcase my work at here :D