Date : 26 July 2010 (Monday)
Time : 9.00pm
Venue : GSC Mid Valley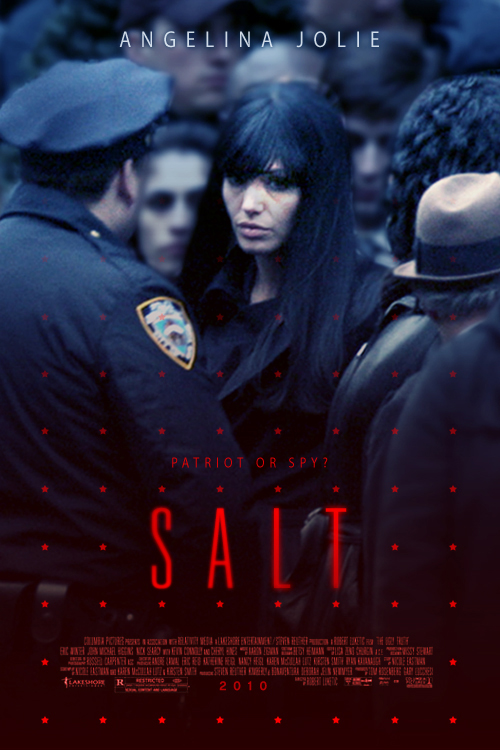 Courtesy to Nuffnang, i get to watch GARAM Salt super damn early than any1 will do :P


Evelyn A. Salt (Angelina Jolie) is a CIA officer that is identified by a defector as a Russian sleeper spy and is accused of plotting the assassination of the visiting Russian President. Her CIA superiors are quickly convinced that she is involved in an international conspiracy and make her the target of an intense hunt. Evelyn risks her own life and that of her husband to prove that someone else is the traitor.


Well it was a great movie! Evelyn Salt is like invisible, unbeatable and manage to take down 2~5 men wif weapon..LOL..For me the story line was ok but i dun like the character development much. It makes me wonder who is SALT too. Which state are she standing? She denied she is not spy, later ended up is a spy, but din kill russian president, then given order to kill america president, but in d middle dunno wtf her real motive until reach d climax she kill another spy and escape, end of d story..DUH...ok i leaked out spoiler..LOL


* I love this weapon most :D *
* Salt in black hair *


go catch Salt if u love "Salty Wet"!