Date : 7 July 2010 (Wednesday)
Time : 9.30pm
Venue : Cathay Cineplex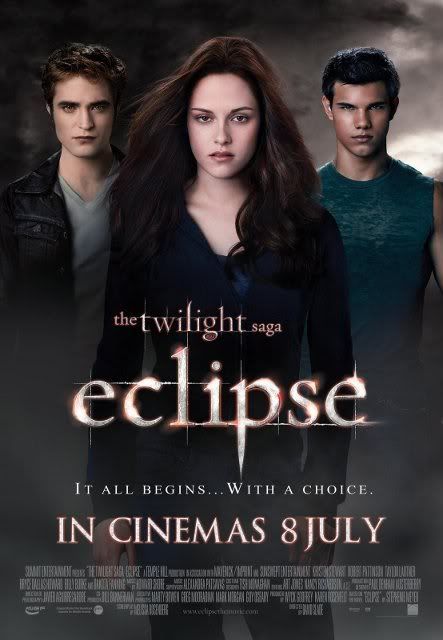 Courtesy to Nuffnang, i get to watch Twilight Saga : Eclipse before anyone do! Yes i get to watch Edward and Jacob ealier than u guys :P..ok i m not gay hahah wtf!

Get my dinner at popeye before screening. First time get to eat their chicken sandwich. Taste not bad and abit spicy, but still not as good as mc d chicke spicy mc deluxe!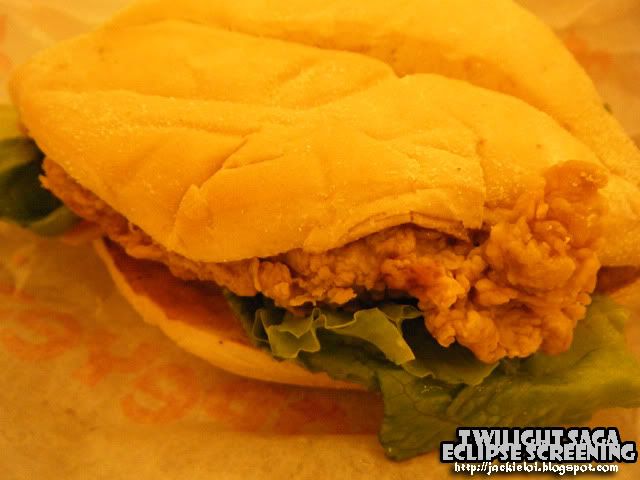 however, nth can beat the wonderful and powderful mash potato!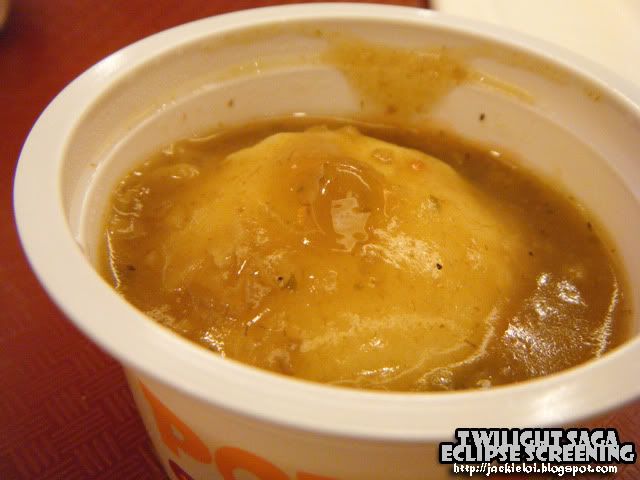 get to play wif Cayenne jelly lens before enter the hall..surprisingly it fit my camera lens but still too small for it. So nais to play! might get 1 for myself :D..oh did i mention tat she was my guest for d night? LOL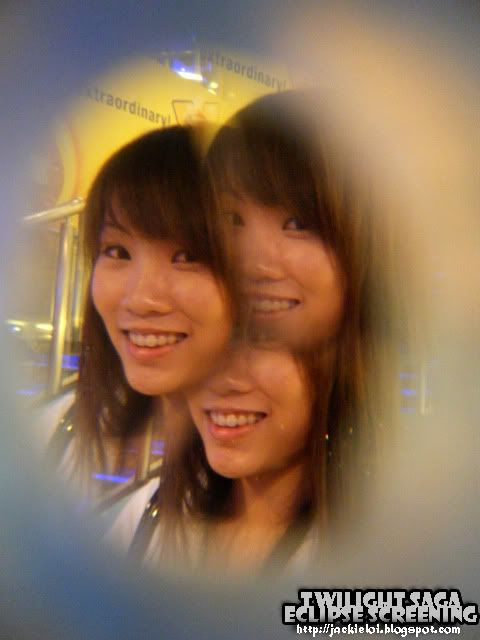 Bella once again finds herself surrounded by danger as Seattle is ravaged by a string of mysterious killings and a malicious vampire continues her quest for revenge. In the midst of it all, she is forced to choose between her love for Edward and her friendship with Jacob -- knowing that her decision has the potential to ignite the struggle between vampire and werewolf. With her graduation quickly approaching, Bella is confronted with the most important decision of her life.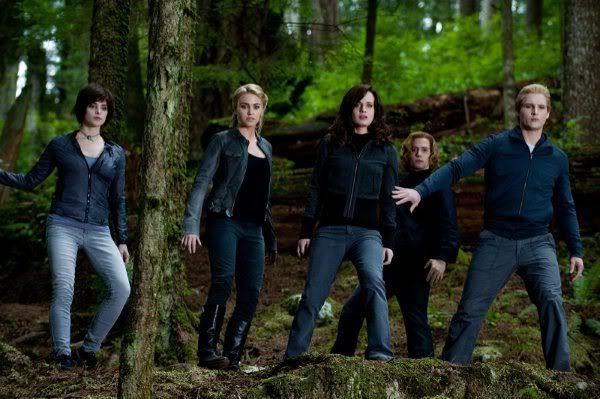 * The cullen family *
* Triangle Love *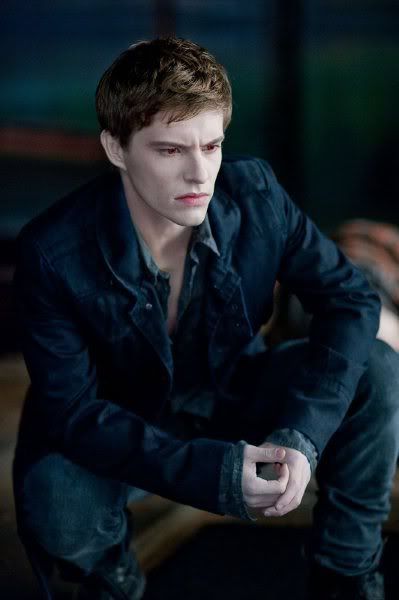 * This villain is hotter than Edward, in my POV *


well, love story wasn't my type..action yes! But since i hook on it until 3rd installment adi, might as well involve on d last part, Twilight Saga : Breaking Down tat coming soon which i believe next year? LOL..i guess throughout the whole movie i only enjoy d last part where Vampire + (were)Wolf VS Vampire. I still dun approve them as werewolf! But they are so cute like Siberian Husky! :D :D

Well grab ur movie now if u r fans of the half dead vampire or cute wolf fans! :D