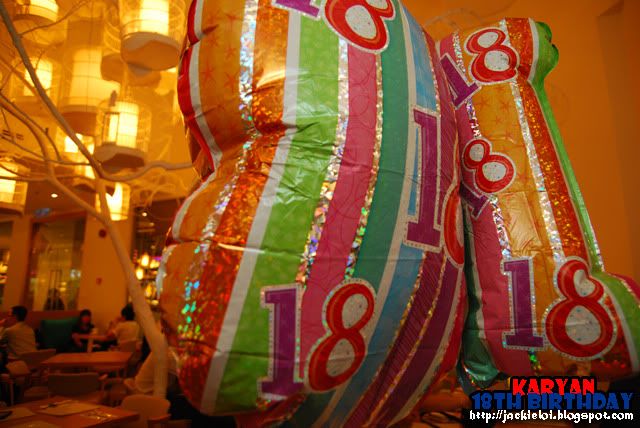 * her 18th birthday, but i did it to 81 hahaha *

I attended Karyan Surprise Birthday Party yesterday at Mid Valley, Delicious. This surprise was planed by all her ji mui, chu pan kao yao and sei tong. For some reason i dunno why i am invited. I guess coz wanna get free photo from me? LOL..coz i dunno any1 there except Jeremy (who been invited for same reason as me i guess XP).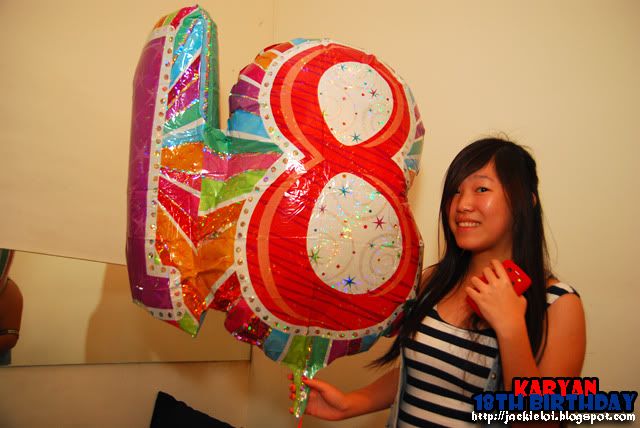 * The birthday girl with her age *
* The best present i ever seen beside common condom LOL *


It was a very surprising move since 20+ of her friends waiting in Delicious and surprise her upon her arrival. She was happy of coz (but some1 leaked out the news to her from d beginning, thus d fun level reduced).


* Busy tweeting about d birthday girl while Jeremy tweetjack her *


I just stay back a while since i have difficulty on transport to go back. Sigh, life sucks without baby Vivi :(..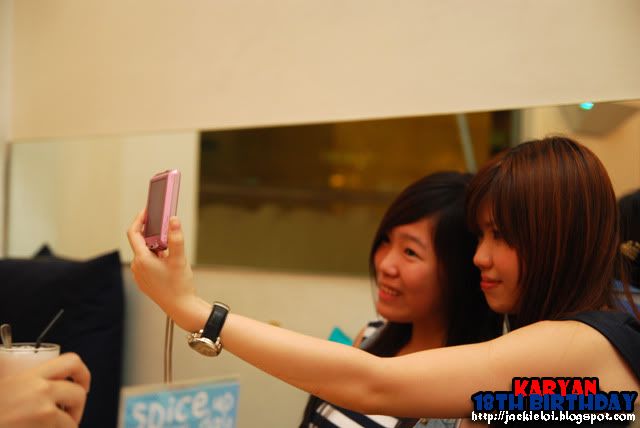 * As usual, human nature who love camwhore :D *


Din manage to camwhore with her as well as in my battery die on d critical time, sighhhh!! Anyway, Happy 81th 18th birthday to Karyan again. Damn i love to shout her full name, CHONG KAR YAN!!