Since both Sooyan and Yvonne started to work, most of us reli hardly get to meet up> well, student busy wif student life and working ppl busy wif working life. This what we call life. But nth gonna stop us for a meet up if we wanted to. It was Sooyan birthday on mon and we celebrate with her on tues.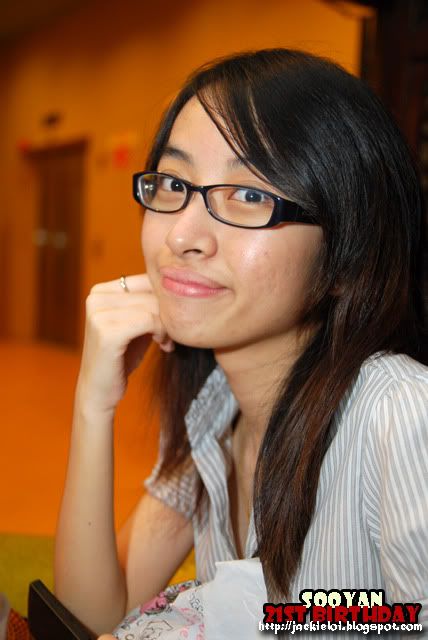 * The main highlight *

Yupz, it was her 21st birthday. Finally she is a grown up legal lady. We celebrate at Sunway, Ole-ole Bali. A restaurant that specialist in Indonesia food ( i believe). There are six of us who celeb her birthday. As usual 6 of us consist me, HseinHooi, WaiLoon, Andrienne, Yvonne and Peiying. Unfortunately Frank and his gf unable to join us coz he strain his leg (again? :P)


* Sooyan and Yvonne who are best friends since primary *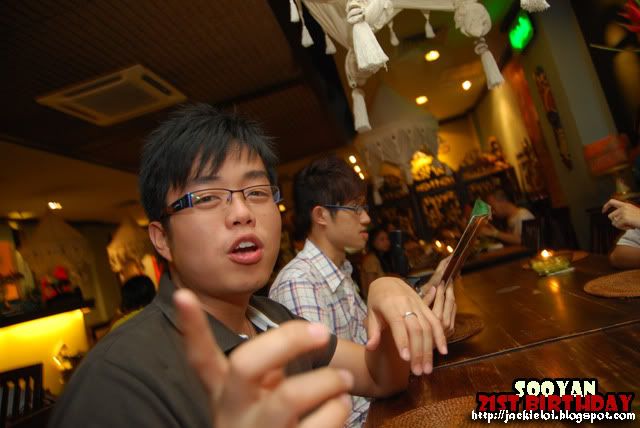 * The talk none stop Hsienhooi who just back from Aussie for few weeks. He hasnt change much hee *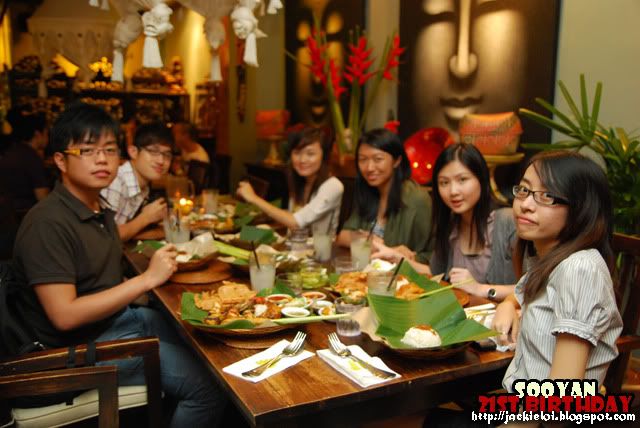 * Every1 except me *


ALl of us order the same main course, which is Nasi Campur Ole Ole. It cost RM33 (if i not mistaken). yea i know tat price i can eat at chilis. But the portion was big enuf to be shared wif two person, except u had a big appetites like me. The Nasi Campur got chicken, fish, squid, prawn, vegie and etc. We also ordered some side dishes.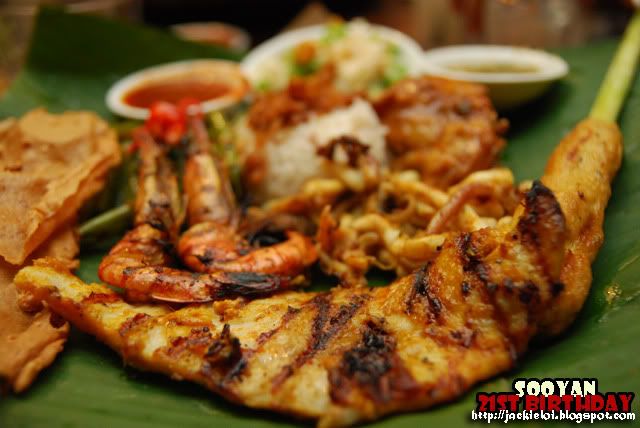 * The Nasi Campur *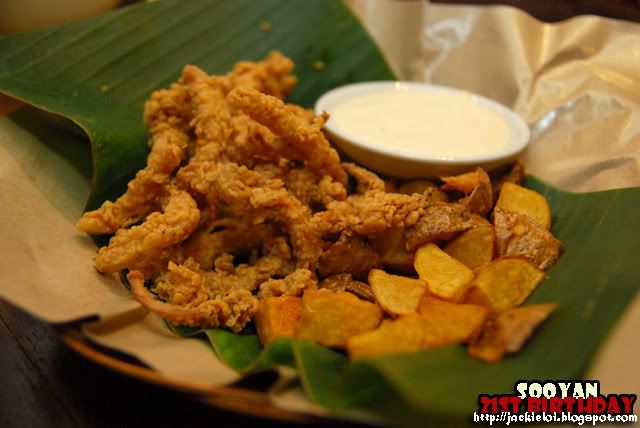 * Fried squid *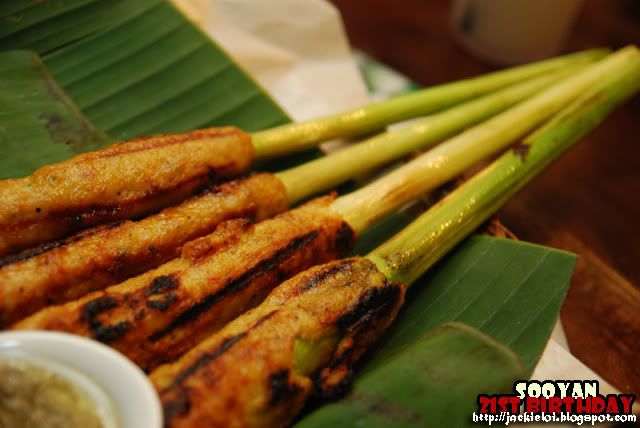 * no idea what is this *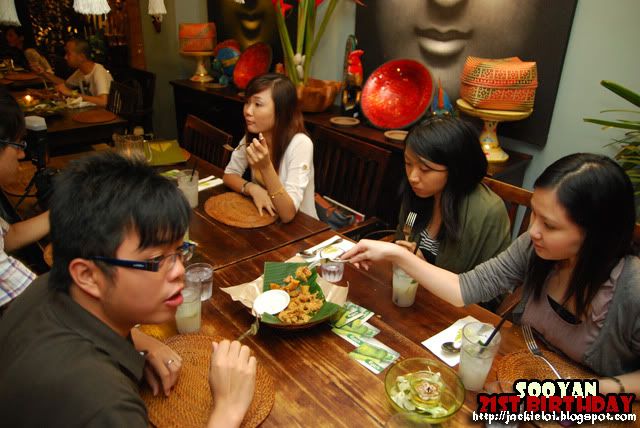 * Nom nom nom *


As usual, birthday girl should come in a package with birthday cake, song and wishes from friends.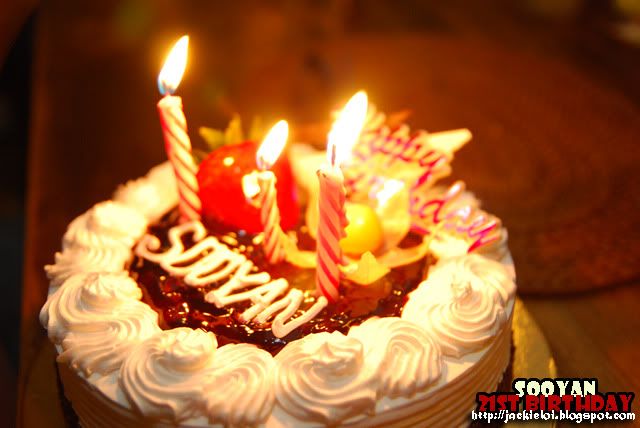 * Birthday cake *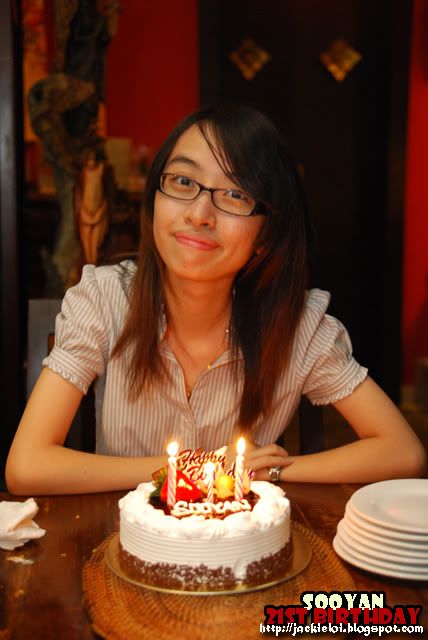 * the grown up lady *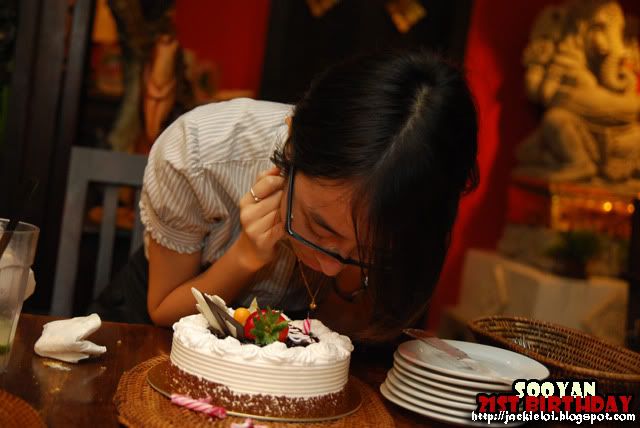 * This kind of game again... *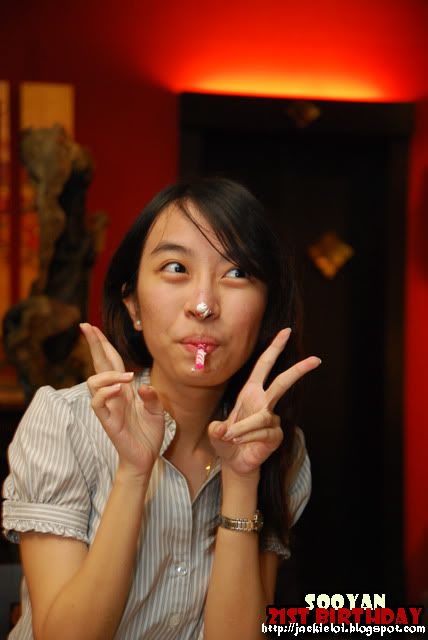 * Good thing no 1 push her face like my friends did to me last year *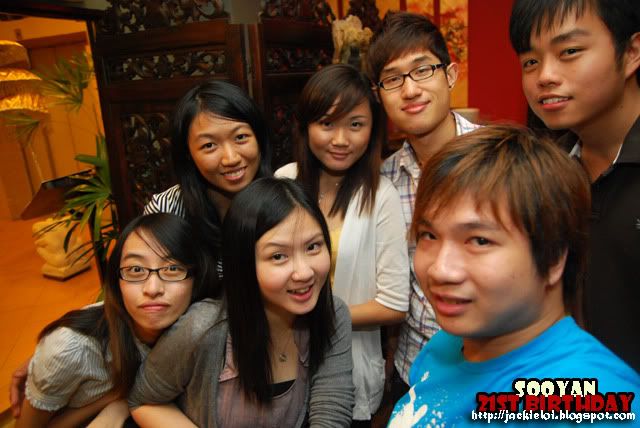 * group pic *



Looking myself in the group pic make me realize i look damn fuck up due to not enuf sleep and rest on past few weeks due to assignment torture. Not to mention my hair are in mess and i din shave my beard..uhhh muz do it this hols! i muz rest more to accept upcoming challenge on my coming sem.

Anyway Happy Birthday again sooyan! well, guess all our gang has over 21st years old. Time to go genting! ;P