Courtesy of
Shannon
for the invitation, i get to watch Cats and Dogs : The revenge of Kitty Galore a day before it release on Malaysia. Yes, it was yesterday.
In the age-old battle between cats and dogs, one crazed feline has taken things a paw too far. Kitty Galore, formerly an agent for cat spy organisation MEOWS, has gone rogue and hatched a diabolical plan to not only bring her canine enemies to heel, but take down her former kitty comrades and make the world her scratching post. Faced with this unprecedented threat, cats and dogs will be forced to join forces for the first time in history in an unlikely alliance to save themselves and their humans.


I never watch the first 1! Now i felt like download and watching it. Anyway a simple straight forward movie. Not much movie graph involve and most stuff are expectable. However still entertaining especially for a dog lover like me. The main character was a german sharperd, 1 of my favourite dog beside siberian husky.


* not much bonding scene between human and dog *
* furless cat *
* boss for both side *


Well, you may catch up the movie for the sake of entertaining ;)..i wouldn't say is boring unless u dun have sense of humor LOL

Before the movie screening, had a dinner with a bunch of bloggers who i met for the first time. Yea as expected i couldnt mix well wif them. Juz like oil cant mix wif water. I guess i wasn't belong to them, i m still i am who used to prison myself and work like cow.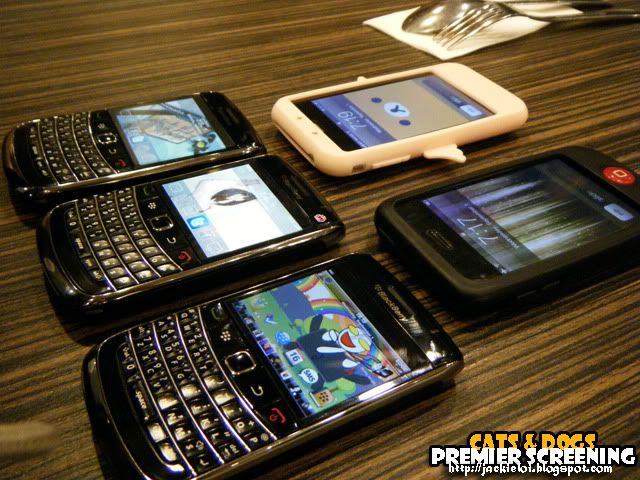 * BB Bold2 VS Iphone 3GS..spotted which is mine? :P *
* me and my boss *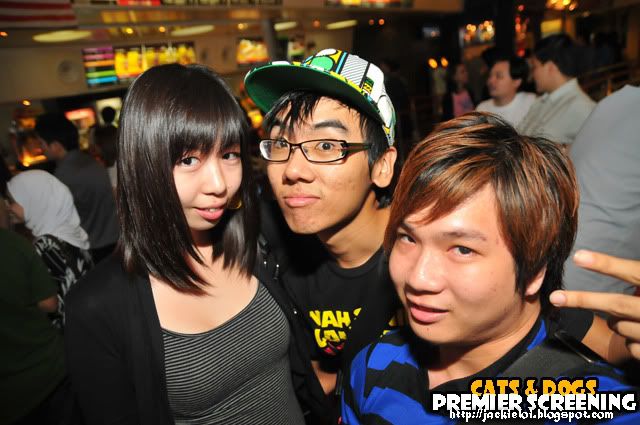 * Shannon, Jeremy & Me *


But still, will do my best to open back my social life..dun reli wan to drown myself into my work too much