It have been long time ago since i tried new food or new location. The REstaurant Six Happiness at Genting Klang already been replaced by this Restaurant, Chili Padi. I went there wif my family last sun and had a bad experience with the service and management.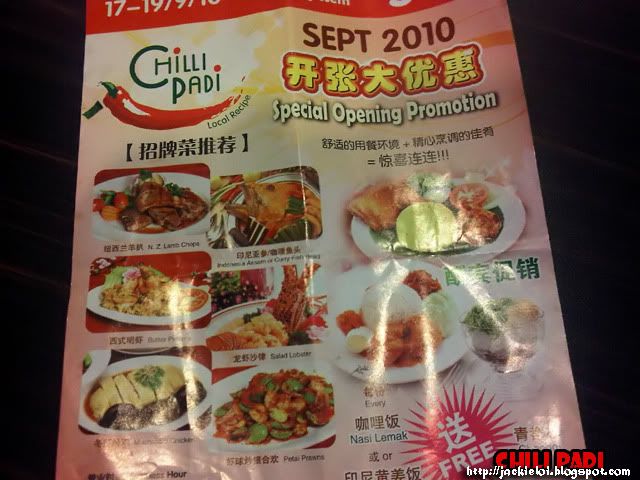 * Promo - buy Nasi Lemak or Nasi Bojari free 1 Cendol *

What happen was i ordered their fehmes food, Nasi Bojari (yes bo-jari, no jari LOL), the so called indonesia style rice. 10 minutes after ordered, the waiter came and told me that Nasi Bojari already finish. Thus i change my order and what happen is they re-queued my food to the back! WTF! What make me most pissed off was Nasi Bojari still came out from the kitchen and served to those who just arrived. So my dad actually abit pissed off and run out from the restaurant =X

So i m not gonna give up actually. I still decided to try out their Nasi Bojari thus i went there wif my gf this afternoon for lunch. And finally i got what i wan.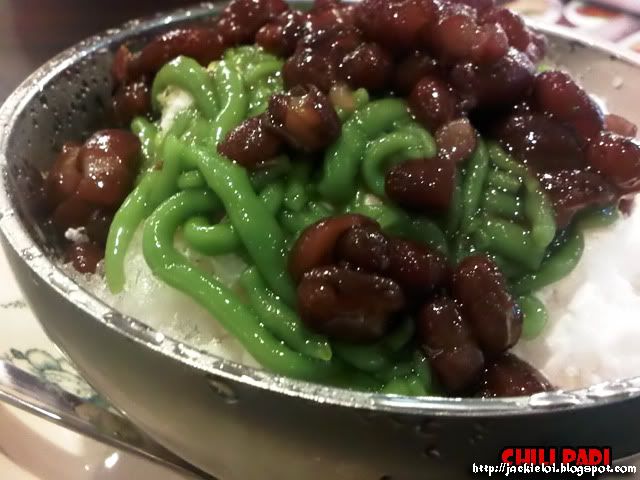 * The cendol was pretty good *


To be honest, i dun find it nice =X. just a normal rice. i not sure izzit nasi brirani coz it doesnt have much taste. or mayb i mix it wif the prawn sambal too much..LOL..no comment on the chicken, it was a normal deep fried chicken. But i seen some fried into red (like the flyer) and some same like mine. Wtf? no consistency ;(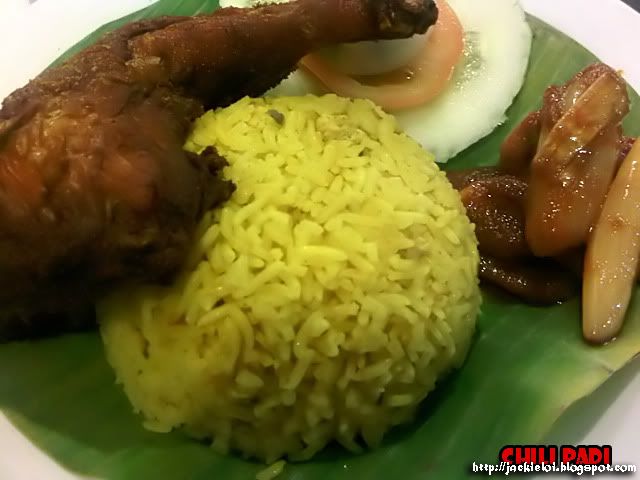 * Nasi Bojari *


Mayb i expect too much on their signature dish. However the Salty Egg Fried Rice i ate last sun was pretty good. Well, i'll say majority food served are pretty descent with the price. Feel free to try it out if u r nearby there ;)