I'll say today have a plain and simple outing with my gf. Just had a movie and lunch only for the half day and as a celebration of her belated birthday. We went to Wangsa Walk for a movie.

initially i wanted to watch Piranha, but since she dun love gross and bloody movie, thus we choose this. Yea i havent watch it actually =X..and what surprise us are throughout the whole cinema, only 4 ppl. Me, my gf, a lonely malay guy and the cinema worker. Thanks god we arent watching any ghost movie LOL


Another vampire spoof comes to life in "Vampires Suck", from Jason Friedberg and Aaron Seltzer, the guys responsible for other popular spoof flicks such as "Date Movie", "Epic Movie", "Disaster Movie" and "Meet The Spartans". In the movie, teenager Becca (Jenn Proske) finds herself torn between two boys (Matt Lanter & Chris Riggi). As she and her friends wrestle with a number of different dramas, everything comes to a head at their prom.


I'll say wasn't as good as i expected. The storyline kinda lame and not much joke i love. Probably bcoz cinema too little ppl and i dun dare laugh tat much LOL. But the actor for jacob and edward look more handsome compare to the original..haha


* We are Black Eye Peas! *


Later brought my gf to lunch at Restaurant 4 happy season. We get our seat at Winter section. The service still as suck as usual ;(. Ordered my Chicken Maryland and waited for 30 min only arrived..piff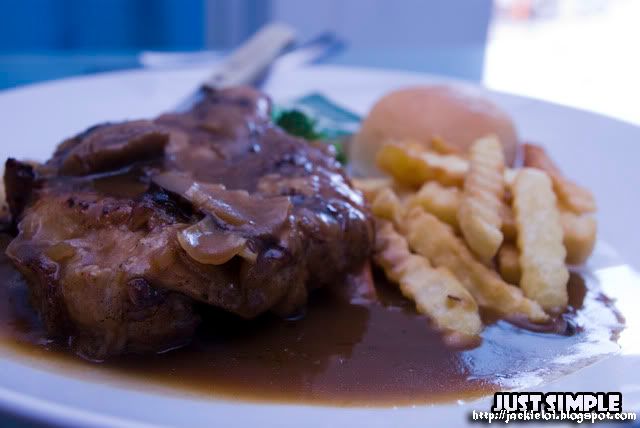 * her fav mushroom chickenchop *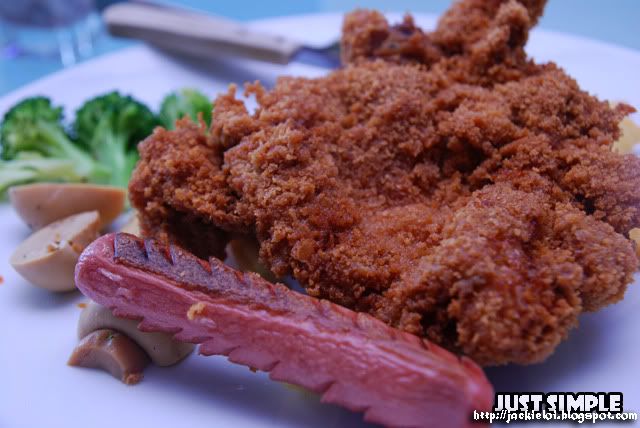 * and thats my belated Chicken Maryland *


Well, tats what we did whole half day. Pretty plain huh. Plus i pretty not feeling well today..guess i gonna sick soon...sigh

Anyway..



Happy Birthday dear ;)..sorry for unable to do anything for u this year. And i still love you :)