So
Shannon Chow
, i guess i knew her not even a month (but she been stalking my blog very long, so yea XP). She is my BBM and purple partner in crime, hahaha. Anyway, i attended her birthday dinner on mon at Garden, Alexis.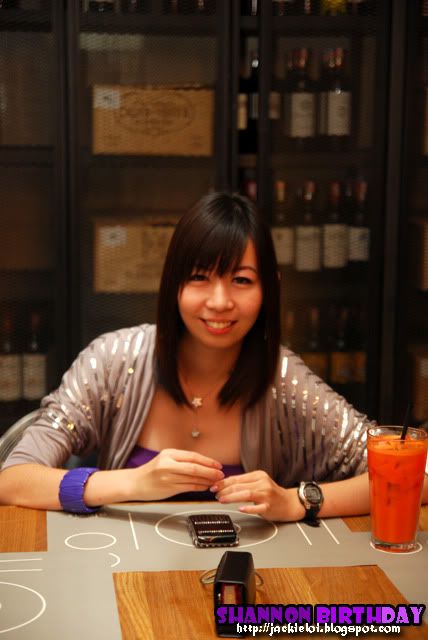 * The

purple

Criminal *

Approximately 20 ppl attended ranging from her Rotary club friend to friend met through blogging. As usual i actually hardly mix around but yes good thing was Cayenne was there LOL. At least i wun look so awkward to the max.


* This were not the longest table i ever seen *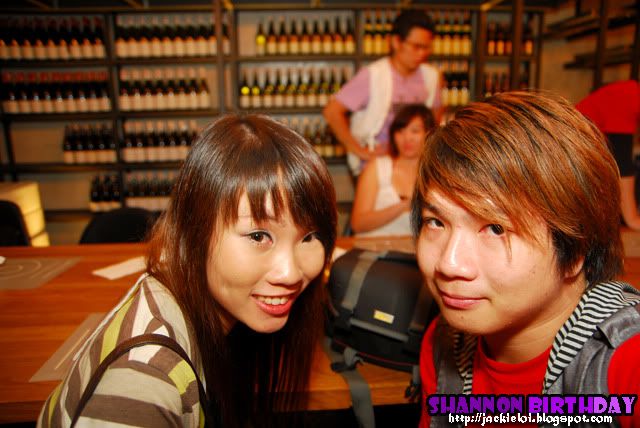 * with the Miss KBU yo! Dun play play *


We are actually dining in a private room that looks like wine store room alike. Yea i bet all wine lover love this environment. Almost 270 degree around u was surrounded by wine!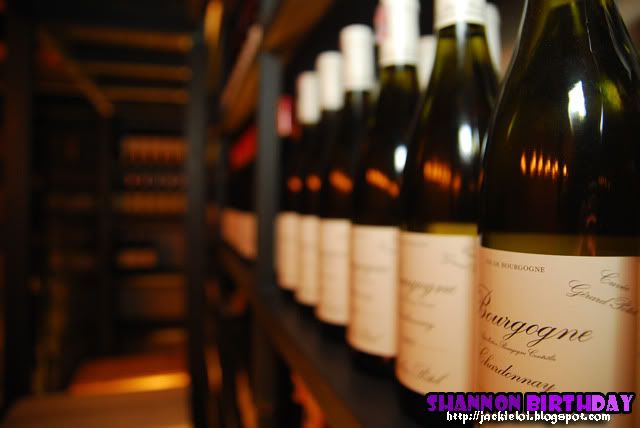 * feel like rob some back *


I din have my dinner there since i pretty penniless. I dun spam my shutter around as well. Thus just sit there, observed ppl crapping, try to craps as well but i know i m not good enuf, no talent and so on until *jeng jeng jeng*, the bill was here.


* the taxes enuf to killed *


After get out from the Alexis, evey1 requested the birthday girl to open all the pressie. Yea, this is how the situation looks like..


* She sat on the floor and open it 1 by 1..wtf *


Well, she received pretty quite alot pressies. And most of them are purple. Awesome Bowsome Calcium rite? tsk i jealous actually..oh well

Here are some random pics i compile into 1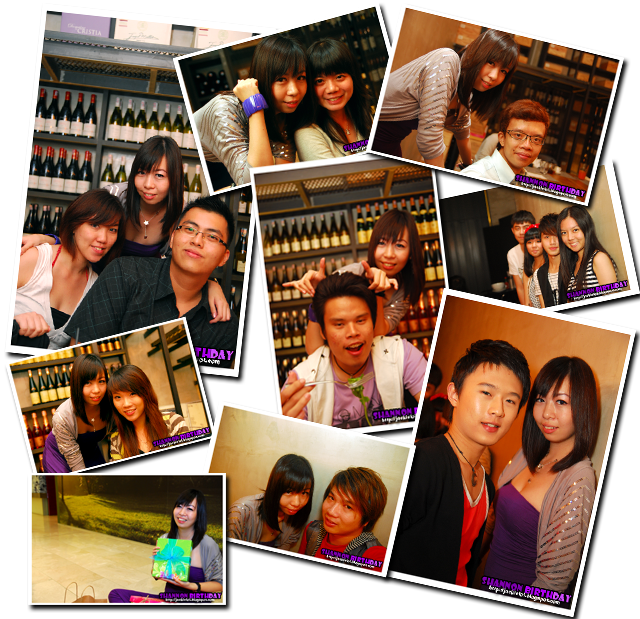 and finally of coz a group pic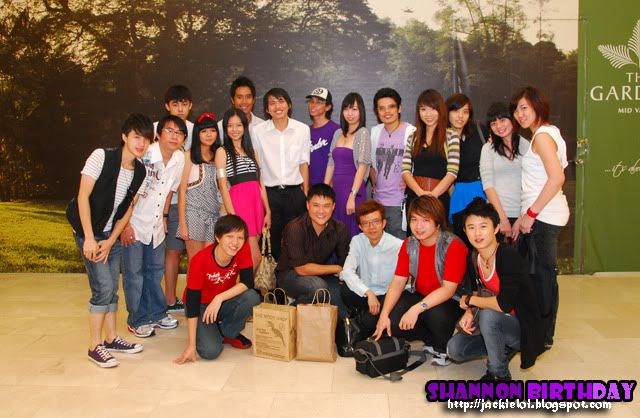 * All of us! *


Well Happy Birthday Girl!