Well, if u guys are free on 29th October 2010, y not attend Commfest brought to u by Taylor's University? from 8.30am – 3pm :D

Taylor's present you FEELosophy Dance Competition - featuring Elecoldxhot & Mustang Crew as guest performance, Dennis Yin(Elecoldxhot) and Michael(Mustang Crew) as guest judges.

Top ten finalist will be fighting for the grand prizes: RM1800 CASH PRIZES + Bioterm, Krazee Duck goodies :)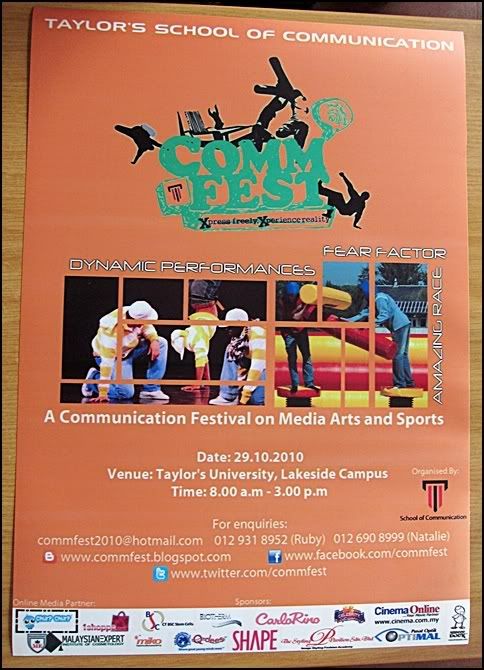 Besides that, they also have Media Carnival - FOOD AND BEVERAGES, blogshops which sell clothes, bags, shoes and accessories; unique photobooth with models wearing funky costumes for you to take picture with :)


Not just that, they have MassColympics - A sporting event comprises of Amazing Race, Fear Factor, Dodgeball tournament as well as inflatables, zorbing and others for sideline games.


So what are you waiting for?

GRAB YOUR COUPONS ASAP: only RM10 per booklets!



Get 3 coupons and you are entitled to get a goodie bag that consist of Seventeen/Female magazine, Sara Lee products, Kaspersky and Bioterm goods too!

Spot thier Roadshow every Tuesday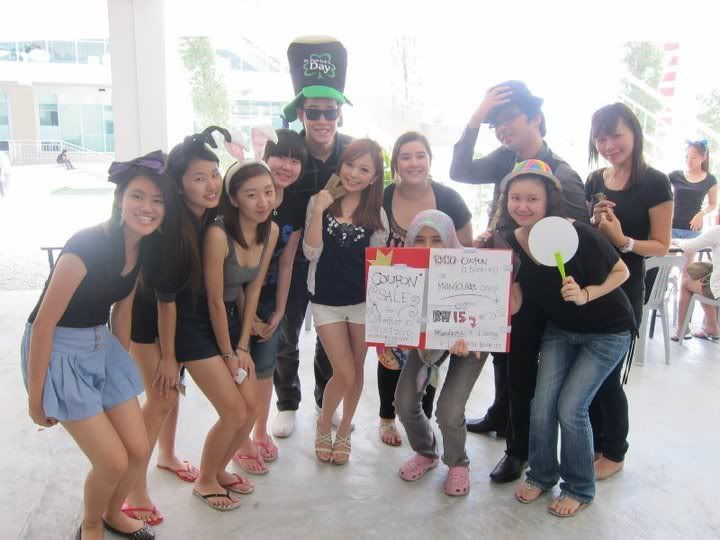 Spot them with the kinky head gears selling coupon, or you can contact Adele @ adele.chow@hotmail.com or commfest2010@hotmail.com :)

You can also visit our official blog: http://commfest.blogspot.com



Remember, 29th October, Friday @ Taylor's Lakeside!



See you there!