Continue from
A Journey to Singapore Again day 2 : Food, Pit Stop, Porsches and Ferrari
Day 3 is not the final day of me being in SG but day 4. Hehe, but have some fun running some short adventure of SG with
Victoria
. She brought me for lunch in raffles city mall, The Soup Spoon.

Yea same concept with Espressoup except their bread are bigger and thicker. Being smart ass i tod d way to eat is same wif espressoup thus i make a hole on the bread. The soup was overflowing out T_T


* Flowwwwingg *


After that we went to Bugis street to have a short walk around the market. Saw a nice jacket but too bad dun have my size ;(..been cheated a bubble milk shake tea as well. I ordered yam but came out the drinks wasn't yam..it taste like teh wtf..after tat we went to the near by shopping mall, Iluma.


* Another interesting design that i love *


Walking around that shopping mall, went into some freak otaku store as well as play all display set phone for free. Well, though is short adventure but have some fun wif Victoria. And she keep worry tat i'll get lost and keep turning her head back to check me, wtf hahaha


* Victoria & me *


After tat i rush to F1 village to catch up ah dumb lambat Adam Lambert concert. Not reli a big fans of him but still, go for d sake of taking pics and listen his song for live! :D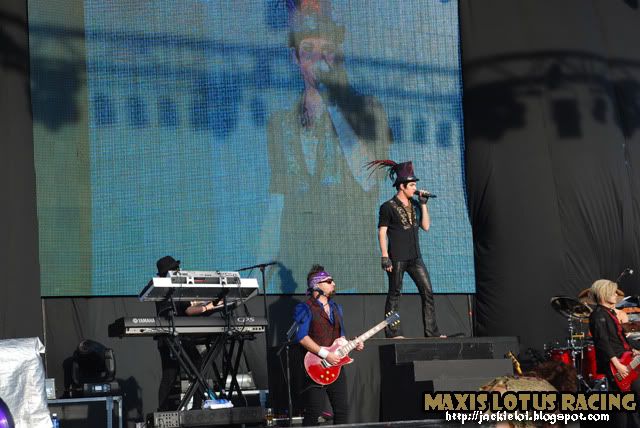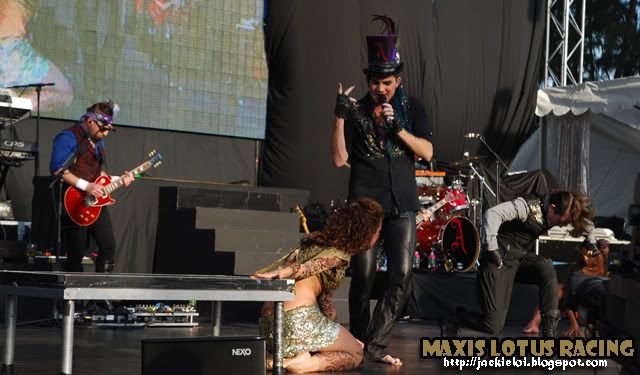 After the concert went to catch up F1 parade..uh well basically all F1 driver will b on 1 car each and run a parade there. Like displaying themselves to public LOL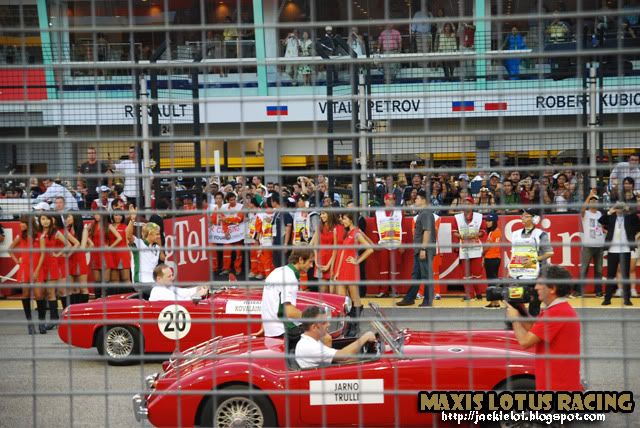 * Team Lotus driver! *
* Michael Schumacher *


Waited for an hour b4 the official final race started.


* I root for Lotus! *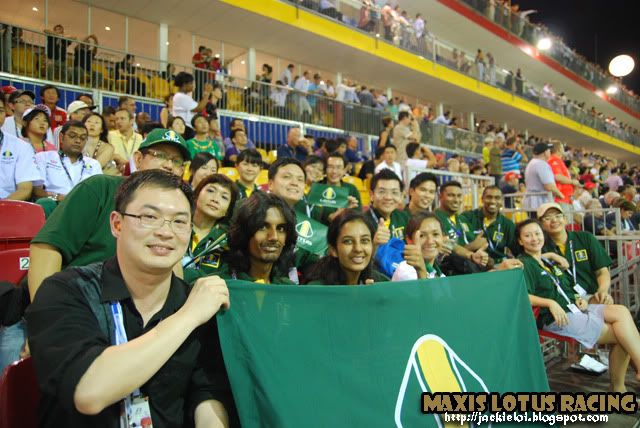 * Team Lotus Supporter *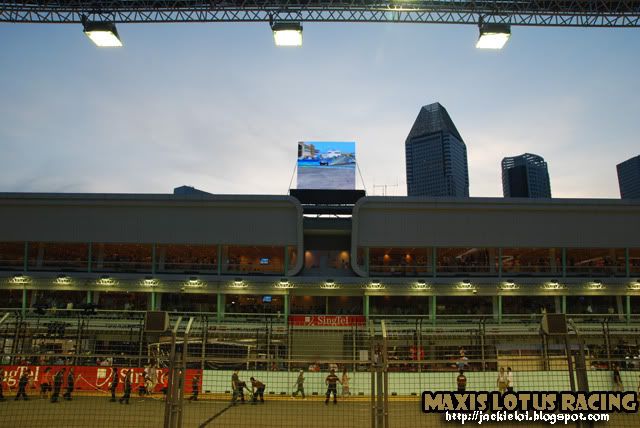 * The track in front us *


Well, as usual, dun have zoom lens..thus i emo whole trip tat i couldn't get nice photo of F1 sighh...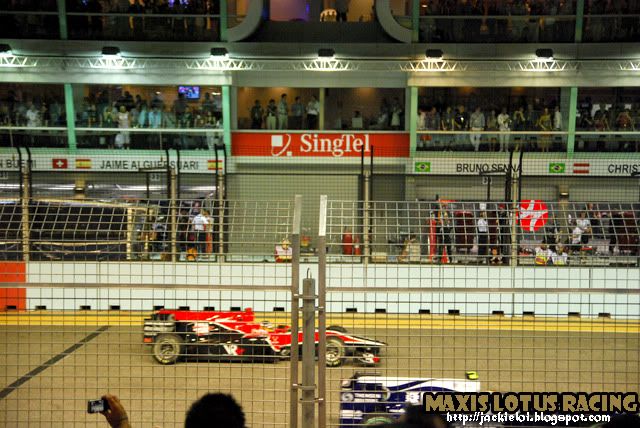 * The race begin *


Nevertheless, it was an unforgettable journey! The most memorable experience for me would b listening VROOM VROOM sound from all the F1 cars. Well, again thx to Maxis & Nuffnang for the opportunity ;)