When come to real kung fu, i dun think it mean literally those kung fu fighting, but in terms of skill. Last 2 days i went to this restaurant with my friends for lunch. I heard from Mark that actually they has they same outlet at China (with bruce lee pic also) and when i google it they was selling mee and rice. But what happen here, this Real Kung Fu was selling Bat Kut Teh!
* The Authentic Klang BKT yo! *

Sadly they served d BKT individually, no big pot. They have variety types of meat to be served such as Bai Kuat, Yuen Kuat, Sai Kuat & etc. There are 7 of us eating it and we just regret that we din ordered each variety coz v ordered the same types of meat. Besides BKT, they also serve some side dishes.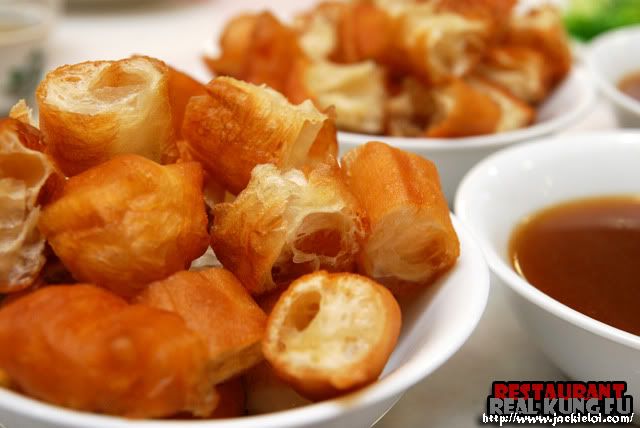 * What is BKT without yau char kuai? :D *


This are the types of BKT we ordered.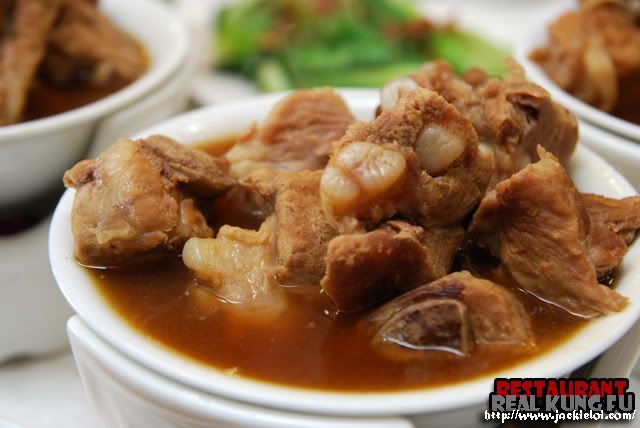 * Yuen Kuat *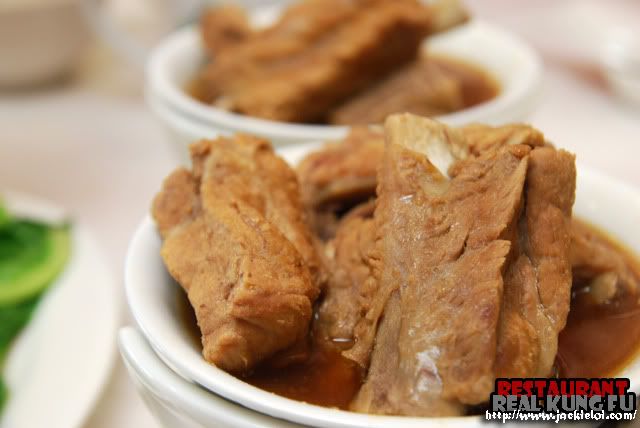 * Bai Kuat *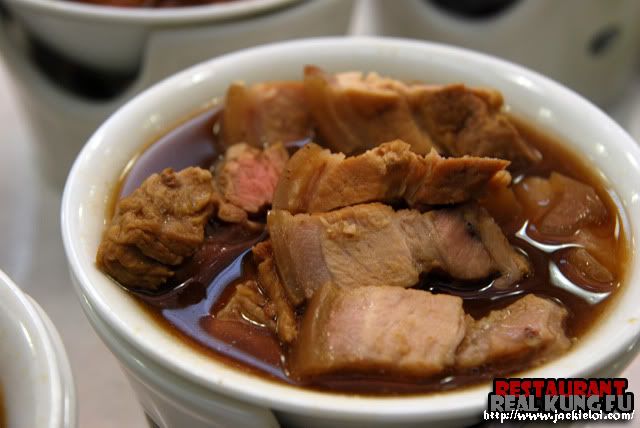 * Pun Fei Sau *


I'll said the taste was not bad. Thought quantity not much, but each of the pork have alot meat! Their white rice have taste as well. This is what we call Klang style (according to my senior). Oh i almost forgot, it cost RM9.50 per pot. I guess the price kinda standard but some might look it abit expensive base on the portion served by them.

It was located at Taman Connaught, same row wif KFC ;)..it is very ez to be spotted due to the eye catching bruce lee pics on it.