Went to have dinner with
YY
last nite at Cravings Kitchen & Bistro. It was located in Sunway Giza. The main purpose i went this restaurant it to challenge their 12" Monster Burger!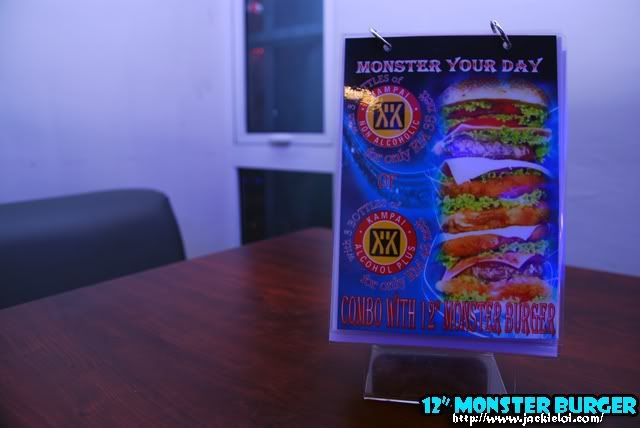 Read few review on this food itself and some said not bad some said nth special. Some people even bring their own ruler to measure whether is it 12". Well i dun do tat but i assuming it wasn't exactly 12" by looking on it =X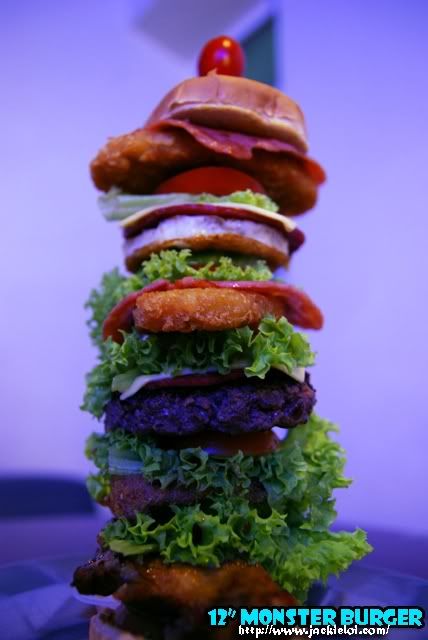 I'll say they pump up the height using tomato and cucumber. Each intersect layer they'll have cucumber, tomato and vegie inside LOL..yes they only have 4 types of meat (2 ham,beef, chicken and fish), 1 egg, 2 cheese and 2 hashbrown. D rest is vegie and 2 bread LOL. Well i believe i can finish d whole thing my own but i did share everything half wif YY last nite.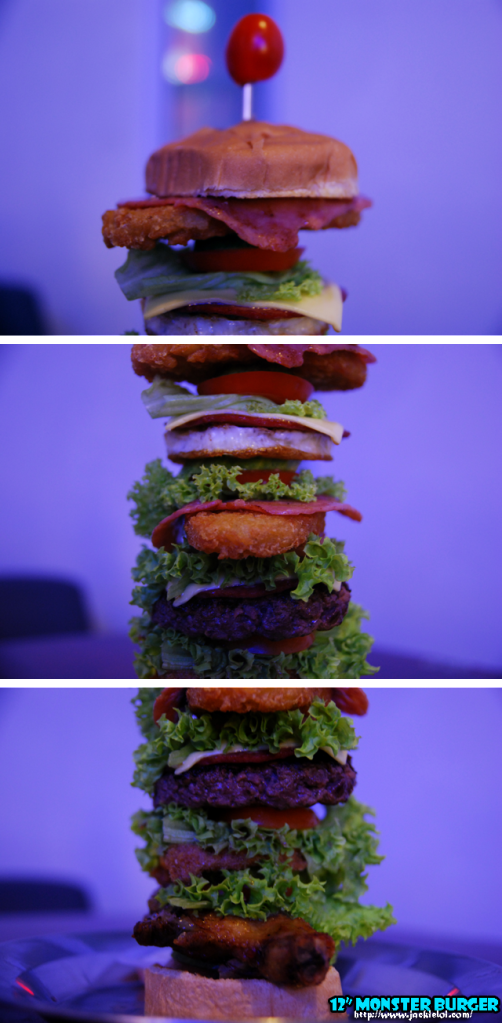 It cost RM30 for ala carte. Reasonable? is up to u to judge it :)

p/s sorry for the screw up white balance..lalalala