Yes this is my 2nd review post of Blackberry Bold 2. I'll go through most apps that used by us in this Blackberry bold 2.
BlackBerry OS turns five
Well, everyone do love have pretty wallpaper for their phone
unlike iphone who cant put wallpaper
. The main menu looked decent but the UI i wun say is the best> It was less attractive to competitor nowdays such as iPhone and Android. Well, it could b change by theme anyway like mine ;P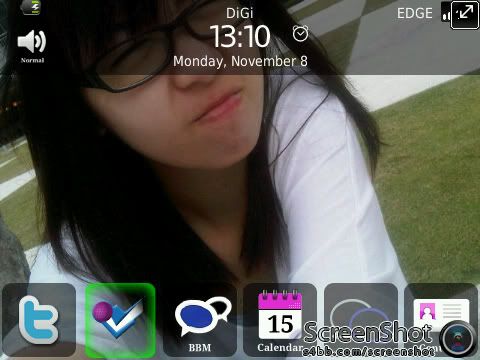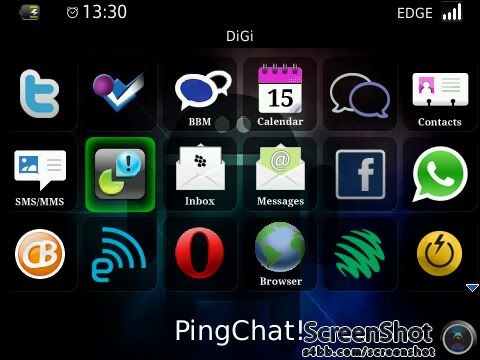 The homescreen is pretty well organized with 6 (by default) shortcut buttons placed at the bottom and all status icons at the top.The profiles can also be accessed straight from there as well as two other features that you choose to assign to the convenience keys.

Eventhough it running on 624 MHz processor, it showing almost no lag for the time.
The snappy CPU of the Bold 9700 handles most tasks perfectly and delivers a perfectly good user experience.



Phonebook



The contacts get listed alphabetically by first, last name or company in one of those black and white lists. You can search a contact by gradually typing the desired name like on almost any other phone, of coz it's much faster and easier with the QWERTY keyboard ;).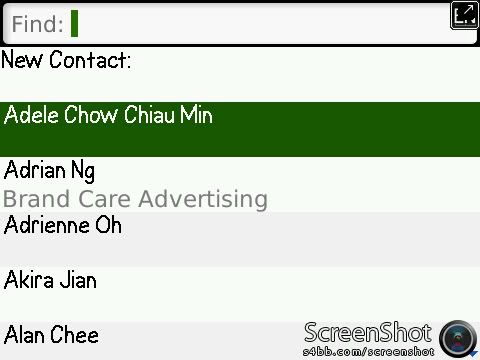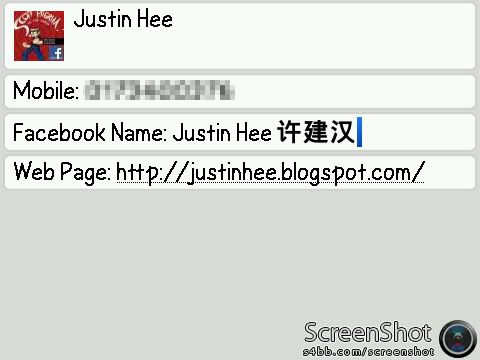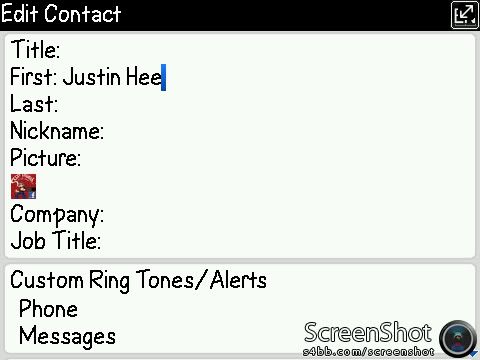 You can put your contacts in one of two categories - personal and business and then filter your phonebook accordingly. There is also grouping available.



Messaging



Hm well, it does messaging like other phone do. So yea messaging is nice with QWERTY keypad ;)





Music player



The music player sorts the music library automatically by artist, album and genre and you can search your tracks by gradual typing. You can also create your own playlists.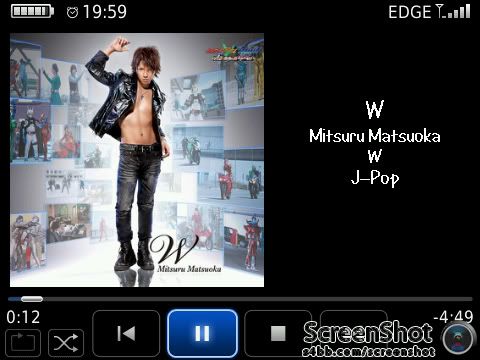 The player can also be minimized to play in the background. You can then go back to it via the task manager or the main menu. Unfortunately, there's no indication of the currently playing song on the home screen.



In the same time, watching video in Bold 2 is pretty impressive. Provided u have the correct file format ;)



Gallery



Well i pretty like the gallery. Both zooming is panning is pretty quick and responsive.





Camera



The BlackBerry Bold 9700 is equipped with a 3 megapixel autofocus camera and a LED flash. I wouldn't say this is the best camera in market since 3mp cam is consider kinda outdated. However Blackberry Bold 9700 produce kinda descent picture.

However, the camera interface is somewhat basic with a limited number of customizable settings. The camera option also pretty uncomfortable to access as there are no shortcuts on the screen meaning that you have to dig in the menu.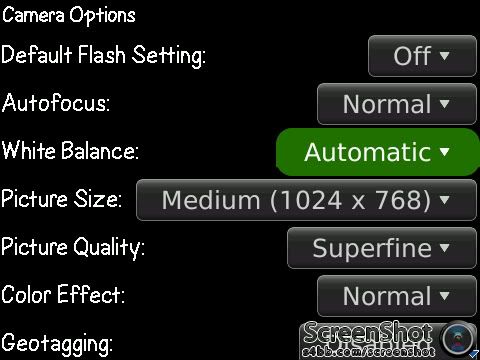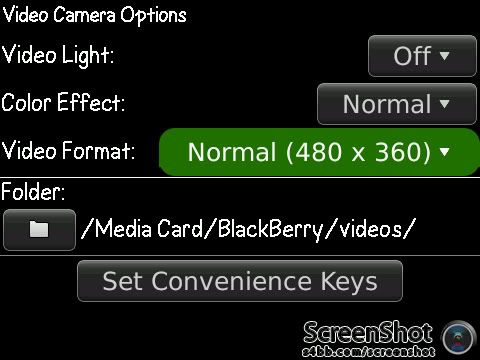 Here are few pics taken from my Bold 9700 :)

*Click for bigger view*








Browser



Page rendering is near perfect displaying almost every page like on a desktop computer. The high resolution display is another welcome bonus here, as it allows more content to fit on the screen.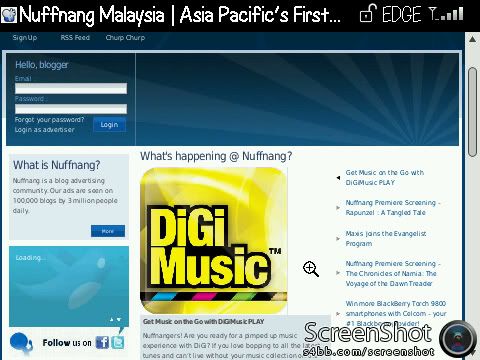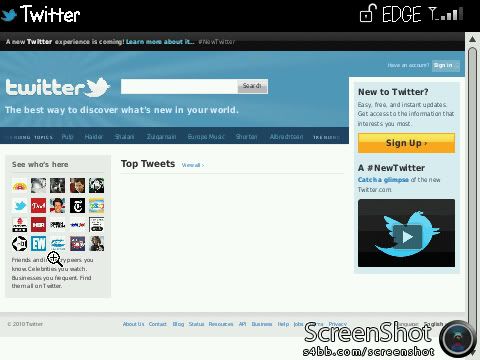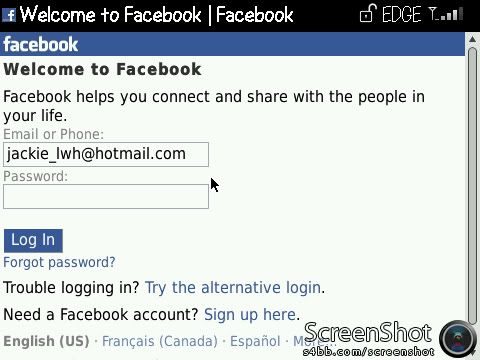 However it was a let down for not supporting Flash.



_______________________________________



So conclusion, is a blackberry worth to be ur phone? I'll say yes base on every apps i mention above plus, if u r a social networker hardcore :). I use alot social network apps daily and i felt i cant stay away for it. Here are the few apps i been using it



Blackberry Messenger (BBM)



It is a famous chat application across the Blackberry Platform only. Well, i use it everyday without failed to chat wif my friends and sayang of coz ;)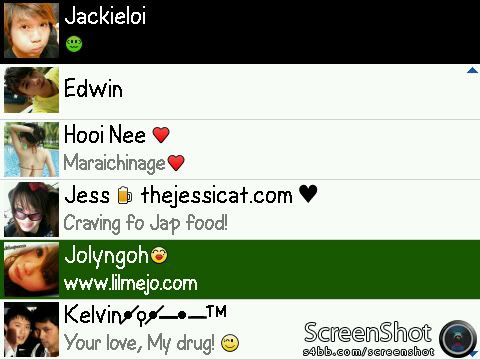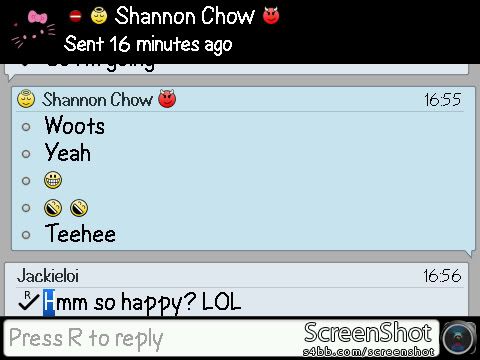 Whatsapp



Another descent social application that connect Blackberry user to Android and Apple user. Pretty same like BBM since it serve the same purposes. however my addiction toward BBM are more than this ;P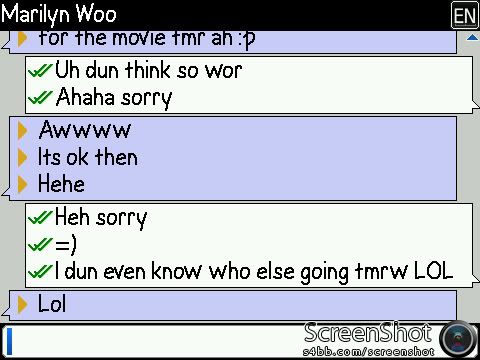 Ubertwitter



Everyone do tweet nowdays.. rite rite? So no way u gonna resist urself from not downloading one of the twitter apps in Blackberry phone. Thanks to the BIS, my phone was integrated to internet 24 hours and i get update from twitter for anytime i wan ;D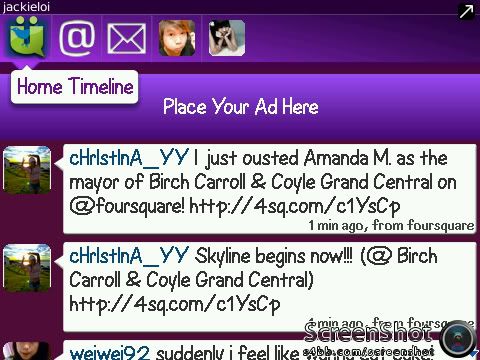 Facebook for Blackberry



I believe everyone do have a facebook account as well. Same case with twitter, i can get update from it anytime anywhere ;)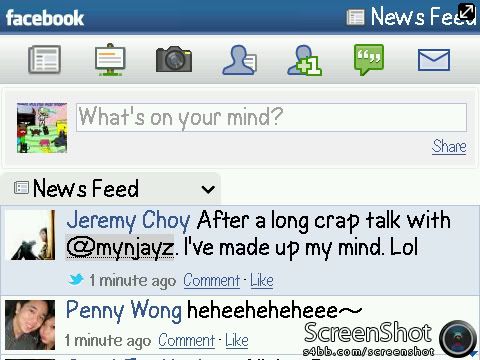 _______________________________________




Eventhough Blackberry Bold 9700 delivered a nice social network apps, it still no point if u dun have BIS for it. Yes, BIS (Blackberry Service Internet) is playing a major role on any Blackberry devices for it to fully functionally. For my case, I am using Digi Telco as my service provider and i got a pretty good service around kl area. It never failed me ;)