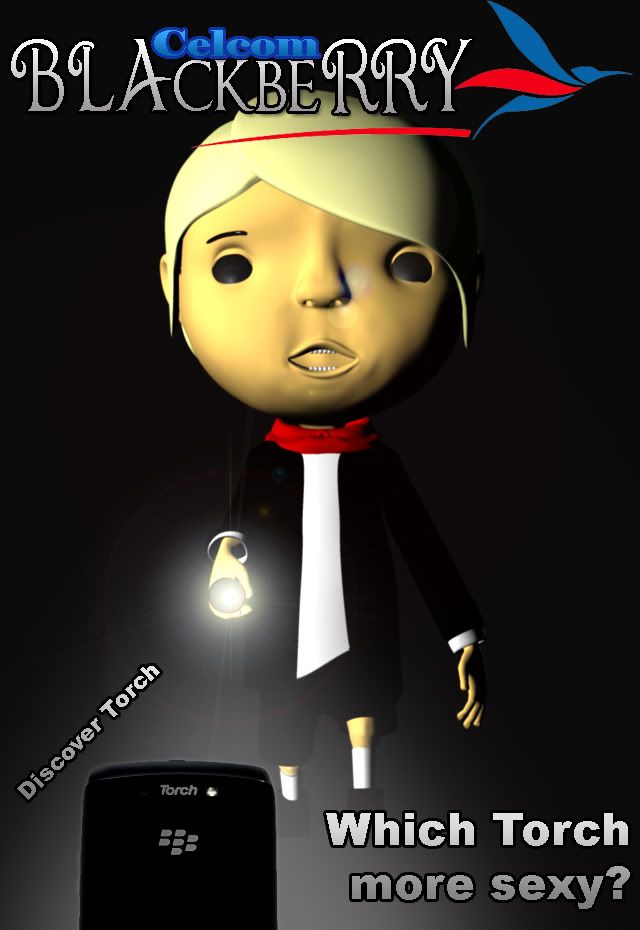 Last month, i expressed my love towards Celcom Plan and the Blackberry Torch, 9800 at here! Today i would love to expressed more my love towards their plan and the latest Blackberry Torch on the design that came in Touch Screen & QWERTY Keyboard.

First of all, though having both physical QWERTY keyboard and touch screen, Blackberry Torch still maintain the sexy looking design, sleek and thin! ;D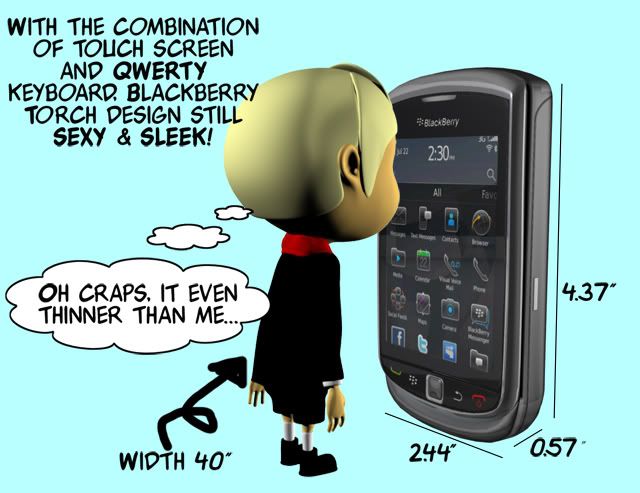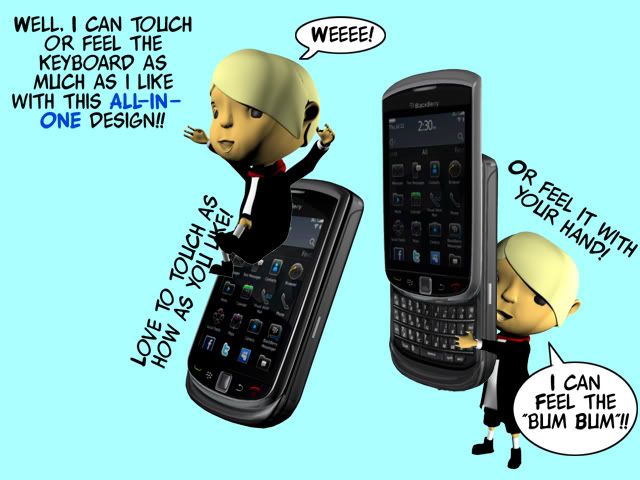 I'll say this is the best combination ever! As well as my ideal of phone ;D..u got it, i am that kind of fat guy tat have fat thumb and hate typing using virtual keyboard. Thus, with the physical QWERTY keyboard, i can..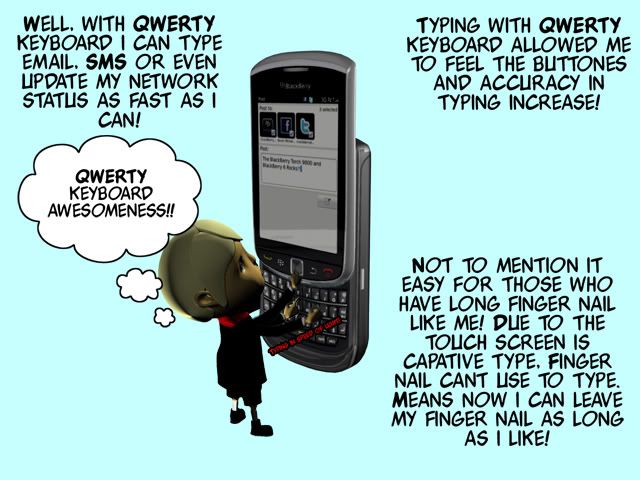 Hate to type in virtual keyboard doesnt mean i hate touch screen! I love touch screen so much until it became a habit coz each time i hold my friend phone i'll touch the screen though it wasnt a touch screen phone!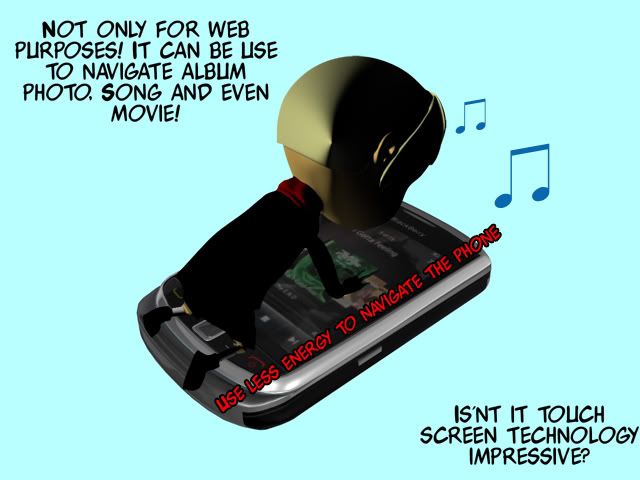 In the same time, the combination between Touch Screen & Physical Keyboard gave us more option on choosing which to use in difference situation. Well, there is a time also i would like to use both in the same time for..GAMING ;P



So tell me, isn't it Blackberry Torch is an awesome phone? Say Yes and I'll tell u something good! What is it? Look the image below ;D

Yes, Celcom recently have a 1-DAY ONLY CRAZY DEAL on Bukit Bintang Entrance, Pavilion KL (in front of Esprit / La Bodega), 29, October 2010. What the deal about?


Enjoy the Celcom BlackBerry Torch at CRAZY prices from as low as RM 8 when you sign up on the day with Celcom Exec or Celcom Biz plans!
1st 10 customers to sign up get it at RM 8!!!
Next 100 customers get it at RM 488!!
Following 100 customers get it at RM 888!
ONLY LIMITED STOCK AVAILABLE and it's FIRST COME FIRST SERVED…so get there as early as you can!
Get FREE Limited Edition BlackBerry Torch Door Cover, FREE BlackBerry Torch hard casing plus FREE Call Me Tones for 1 month worth RM5, games, apps for BlackBerry®. Just Dial *118#, select STUFF FOR BLACKBERRY!
Be part of the fastest, widest clearest mobile network in the country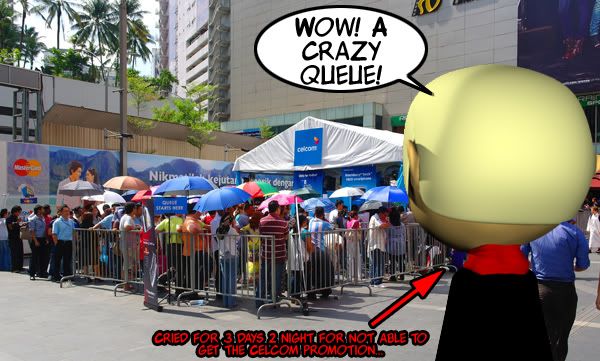 Oh craps, i know the event is ended! T_T i cried for 3 days 2 night too for missed it! But dun worry! Celcom is still there for u!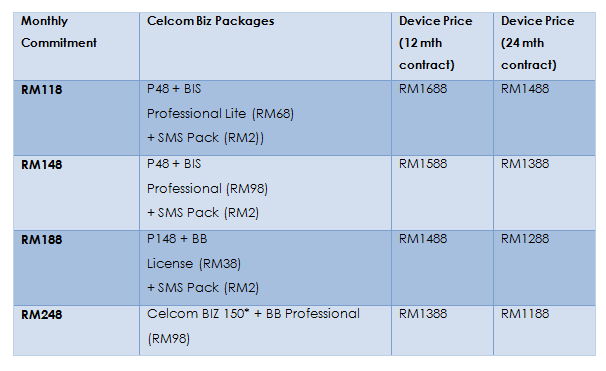 I guess no explanation needed for the plan rite? it is pretty simple and straight forward even a layman like me knew about it ;D

So, tell me, isn't it Celcom and Blackberry Torch 9800 awesome? :D SAY YESSSSSSSS :D :D