Been blessed by alot yummy food recently. If u realize i alwiz eat alot during my hols. tats result of why my body shape never goes down but expanding T_T..
Anyway, I attended Food Gathering together with Nuffnang Gplus members last saturday at Jaya One. We visited 4 places in a row! So, dai onot? haha
First outlet we visited was Kinnaree. At 1st i tod it gonna b japanese cuisine based on the name. But ended up it is Thai Cuisine.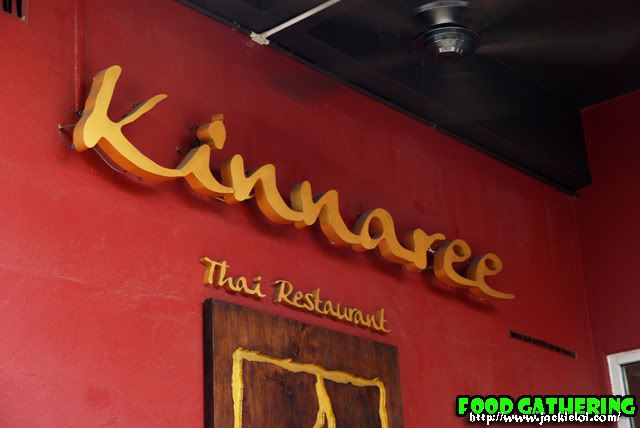 Kinda like the environment there and it is perfect place to dine in together with friends, colleague and family. Not to mention, their food are awesomely delicious! I bet this is a perfect dining place for thai food lover as well :) Price is slightly expensive of coz.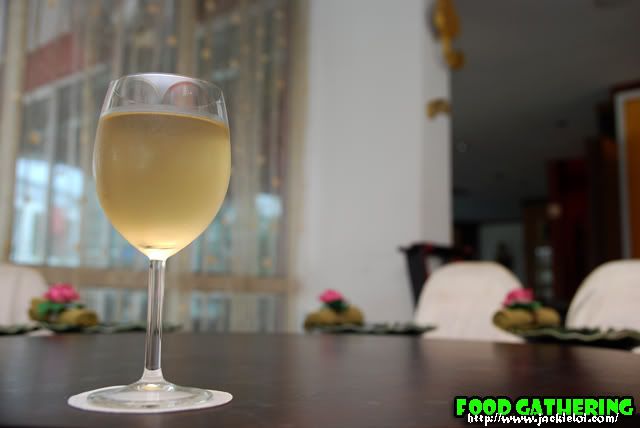 * Their signature drinks, Kinnaree Infusion that contain lemongrass tea *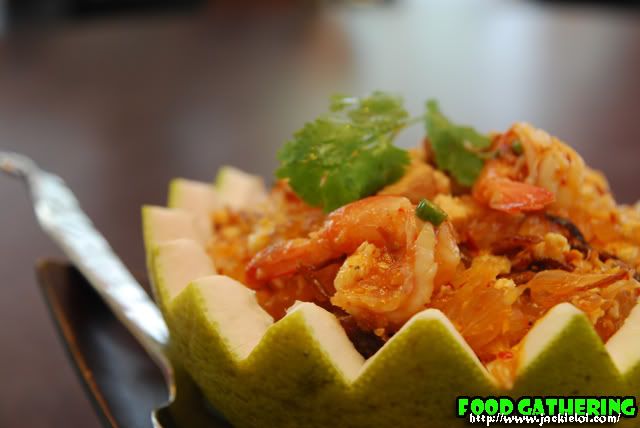 * Pamelo Salad *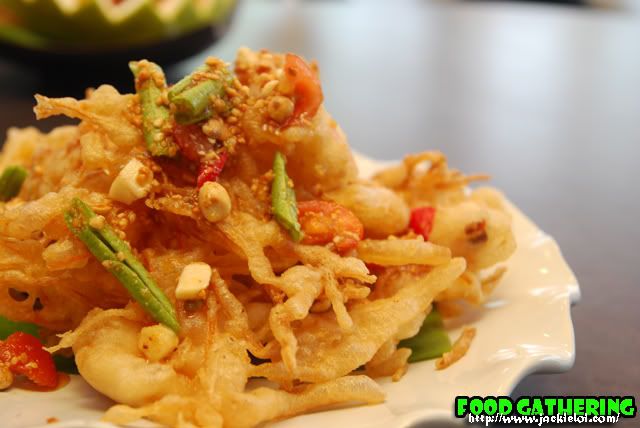 * Papaya Salad *
* Deep Fried Boneless Fish with Sweet and Spicy Tamarind Sauce *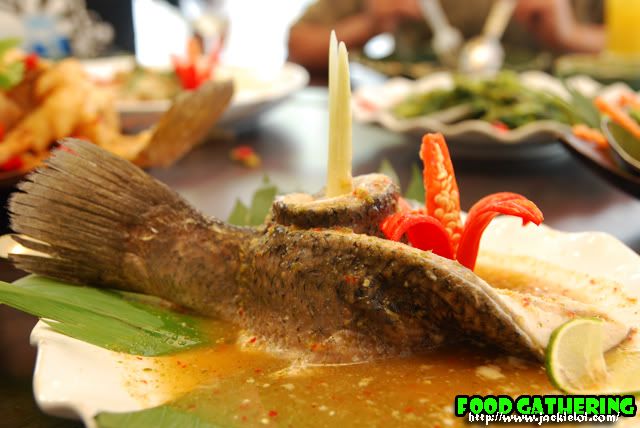 * Stim Fish Spicy Lime Sauce *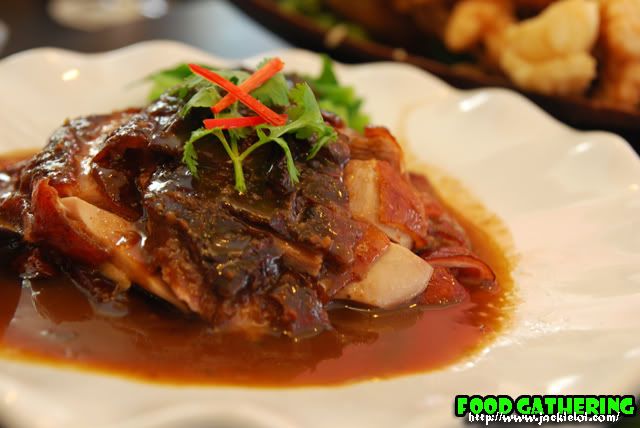 * Thai Style Roast Duck *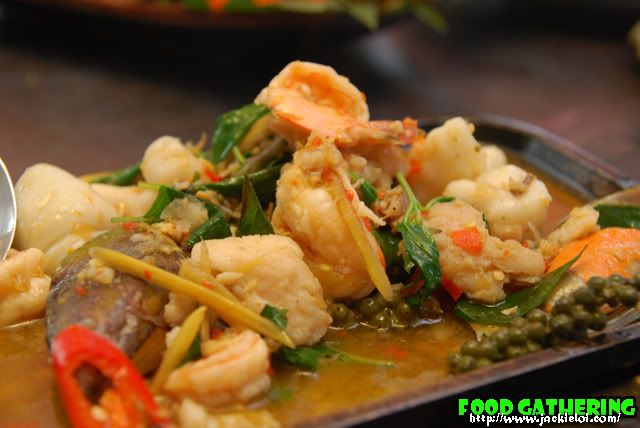 * Seafood on Hot Plate *


After stuffed ourself with the super full lunch, we headed to our next destination, BBQ Chicken! Seriously i dunno their origin was from Korea. All this while i tod it is a western fast food. We been served by various types of chicken serving. All i have to say is their food was pretty standard but some are good though. But be warn, most their chicken serving are spicy :)



And this is what we got :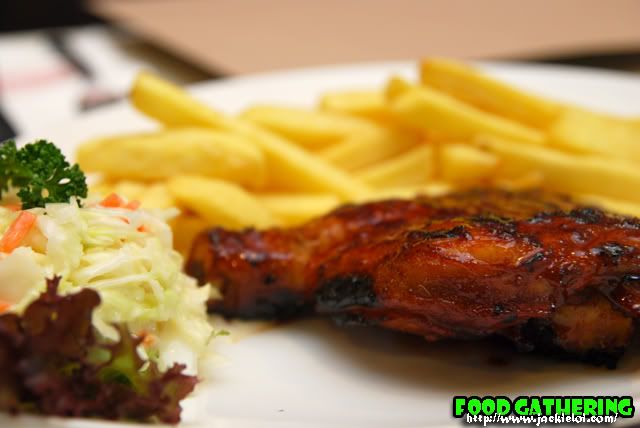 * Jerk BBQ *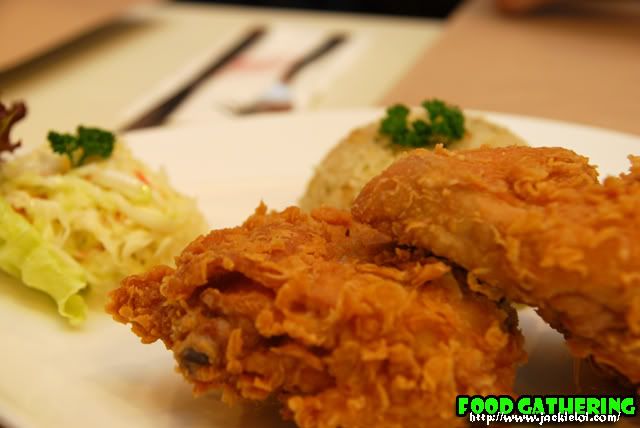 * Olive Luxury *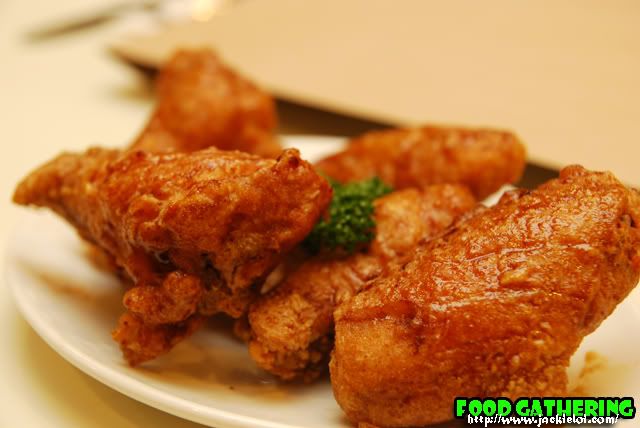 * Teri-Q Wings *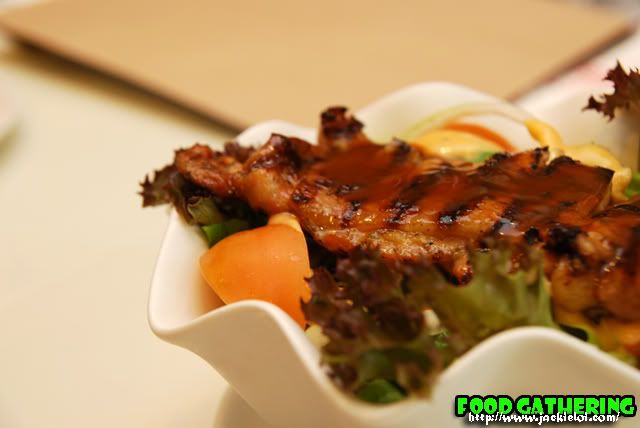 * Korean Charbol Chicken *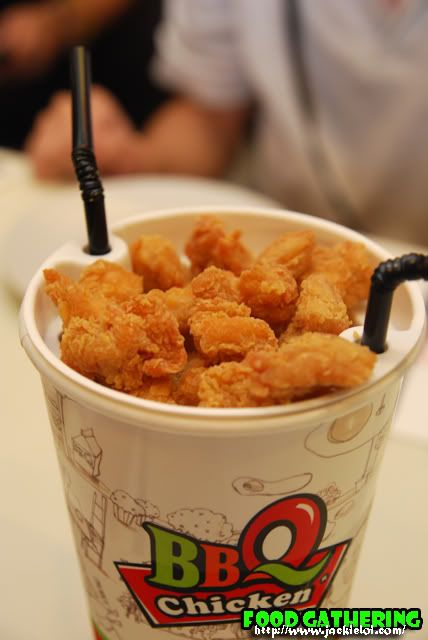 * Col-Pop Chicken *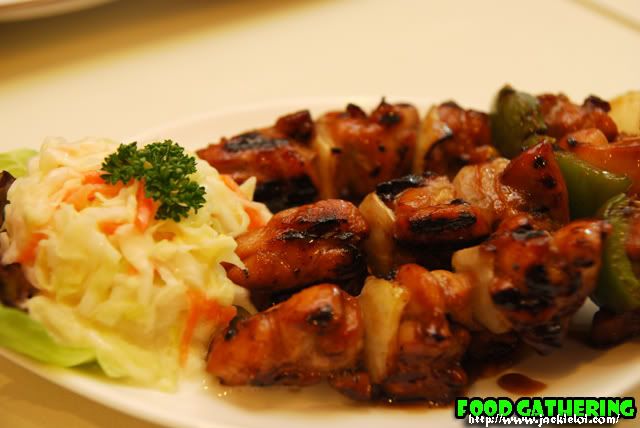 * Kochi *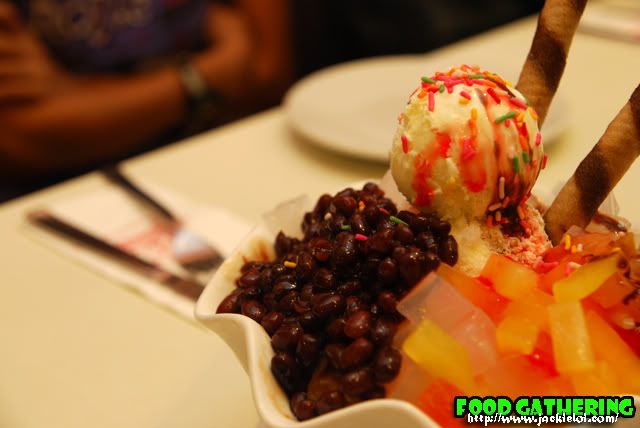 * Pat Bing Soo *


Next, with our stomach that couldn't take it anymore, we went to third destination, Prontera Frontera, Sol of Mexico. it is Authentic Mexican & Tex-Mex Cuisine.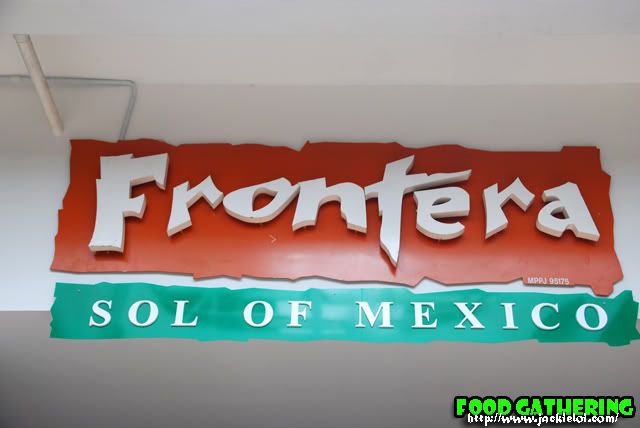 Thanks god we wasn't served with heavy meal. It just a dessert and their famous Agua Fresca, a refreshing juice made from watermelon, honeydew, lime & agave nectar.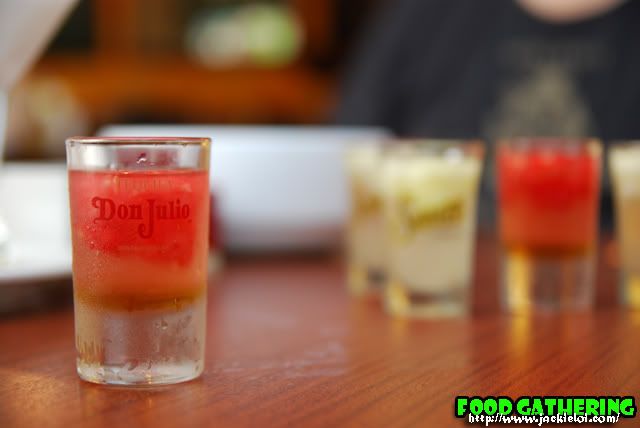 * Watermelon & Honeydew Aqua Fresca *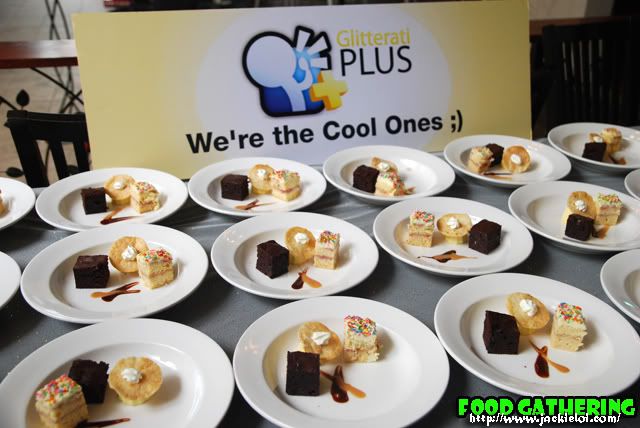 * Strawberry Quatro Leches, Pina Colada Sombrero & Chipotle Chocolate Brownie *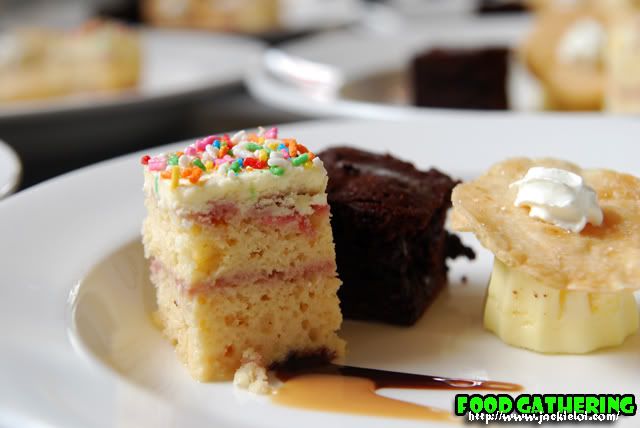 * Close up *


Finally our last destination is The Bee! They serves fuss-free food, quality coffee and a wide variety of beverages.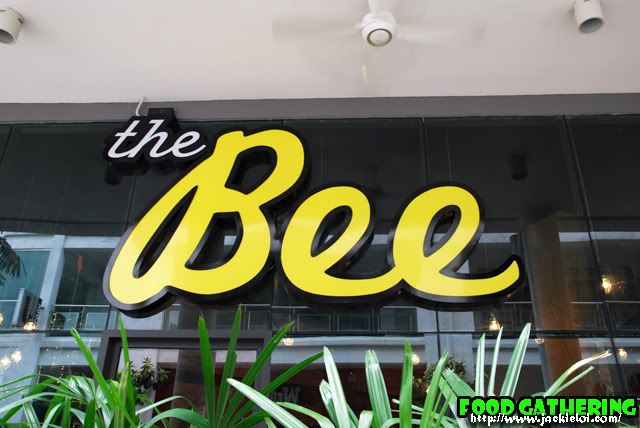 One of their specialty would be ice-cream! Their Ice-Cream was served with special flavors, not those Vanilla, Chocolate, Strawberry, Green Tea or etc, but others! As i recall we had ourselves some Peanut Butter, Horlick, Teh Ais and even, Guinness! Heavenly happy after ate it :D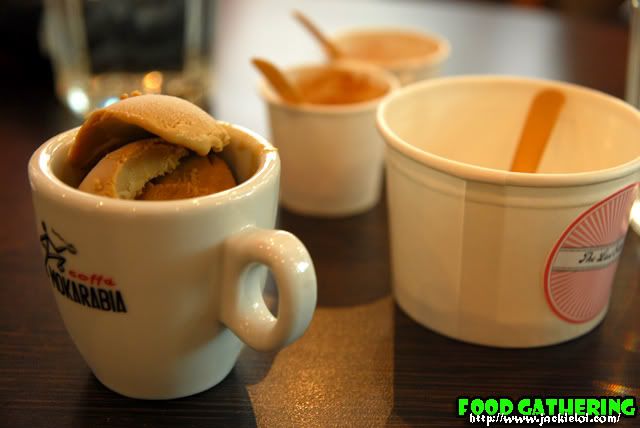 * Our ice-cream :) *


Well, finally done all the foods. Some pics with friends is a must ;)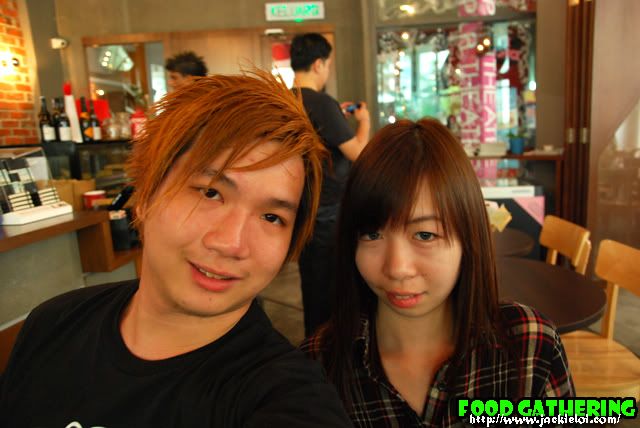 * With Shannon *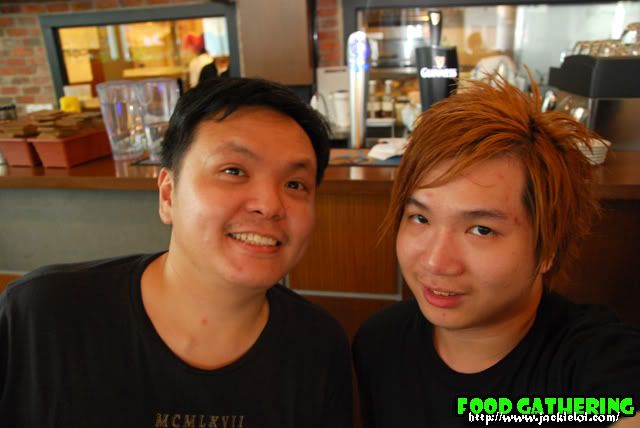 * With Simon *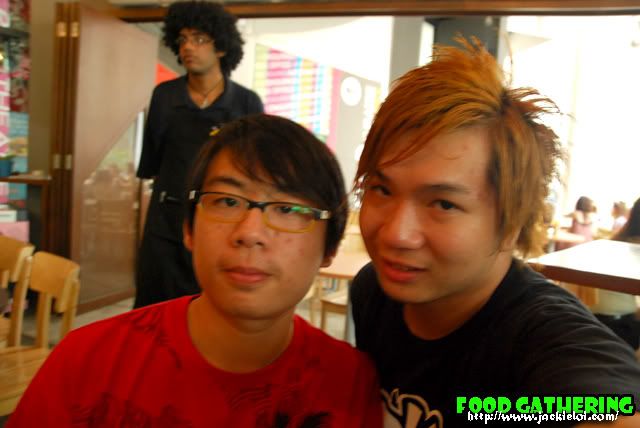 * With Jayren *
* With Joshua *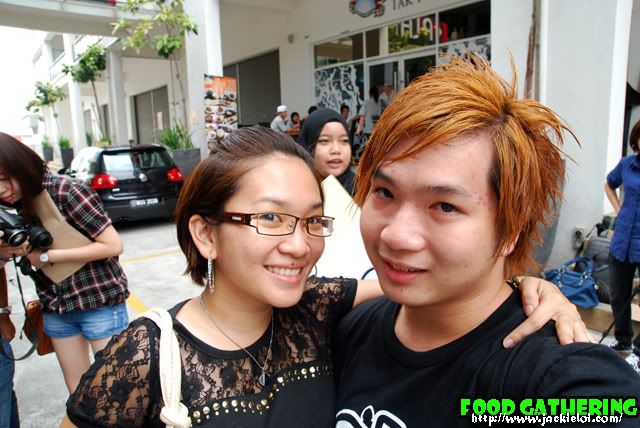 * With Nicole *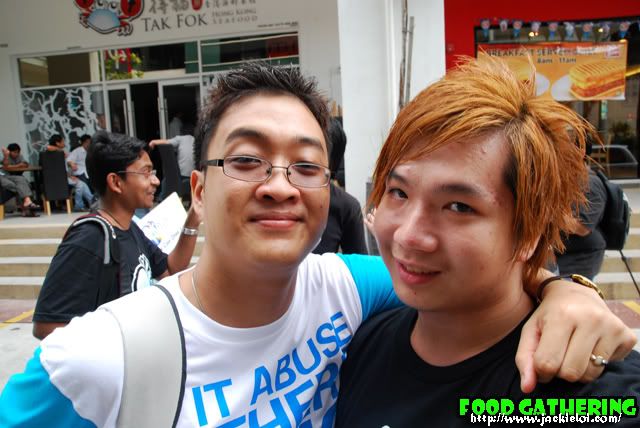 *With Dusty *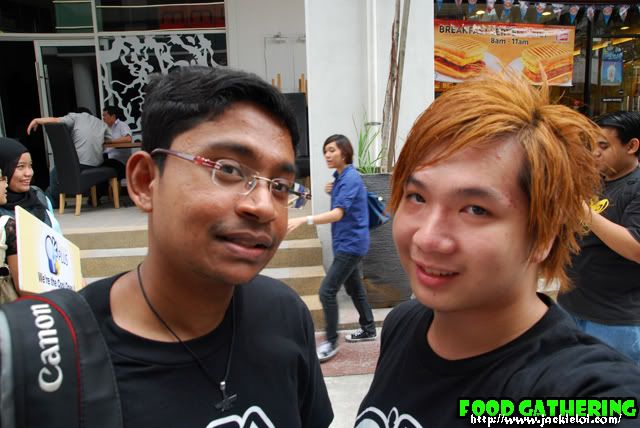 * With Suresh *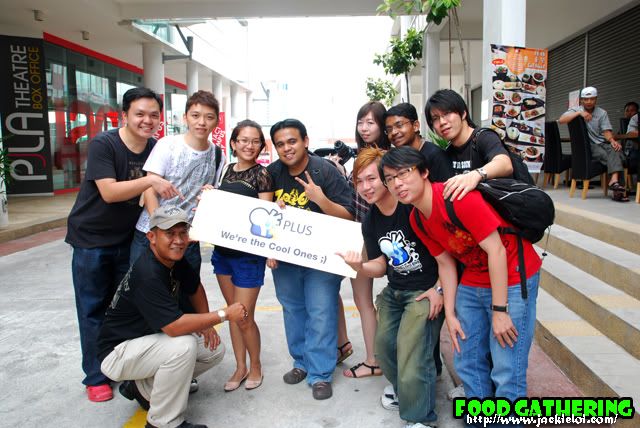 * We're the Cool one! =) *


And lastly, we are cool community rite? :D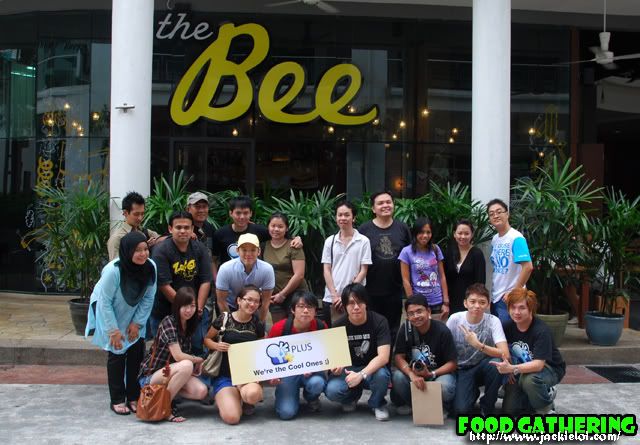 * Group photo *