This is my first time attended to Comic Fiesta! Honestly, out of all events there, i only get attracted to the cosplay. I never see people cosplay for real right in front my eye! However..i would like to express my disappointment. Not everyone could cosplay professionally :(

I was late to there and it was very crowded. A singing performance was on at the main stage when i arrived.



Next is cosplay competition under group category. Total 8 groups participate on this competition and judged by 3 professional judges.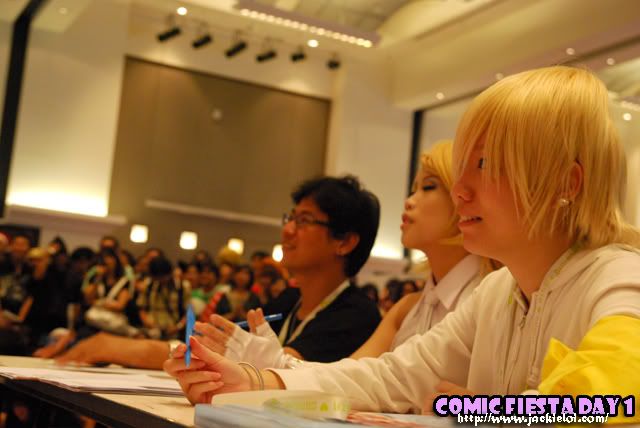 First group was Jester and joker. I dun quite get it what their story about actually..



Second group was all famous characters from final fantasy 7. They fighting each other for a frog -_-



Next was characters from a games which i dun remember what game it is :(



Followed up by character from Dynasty Warrior, Lu Bu VS Lu Meng. I would said this entertained me alot witht he funny random BGM play during they fight.



5th group was characters from Resident Evil 4 & 5 team up to fight with Albert Whesker. Oh well, he is un-kill-able anyway. The most funny moment was when he use super speed and other characters freeze XD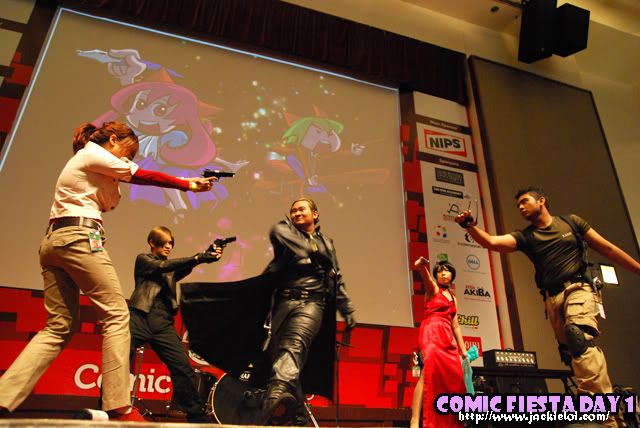 6th group was none other than Mario and Luigi! They have to help their princess in fixing the broken pipe..oh well



Second last group..totally no idea what characters anime is this and i have no idea what they all acting actually..but alot ppl cheering for them..i can only assumed this is anime for female wif a bunch of pretty face guy LOL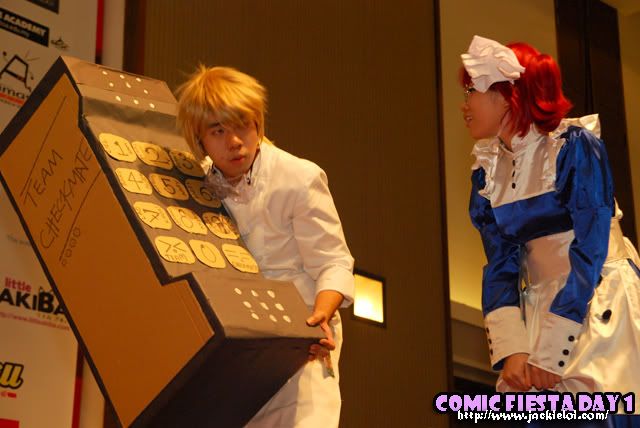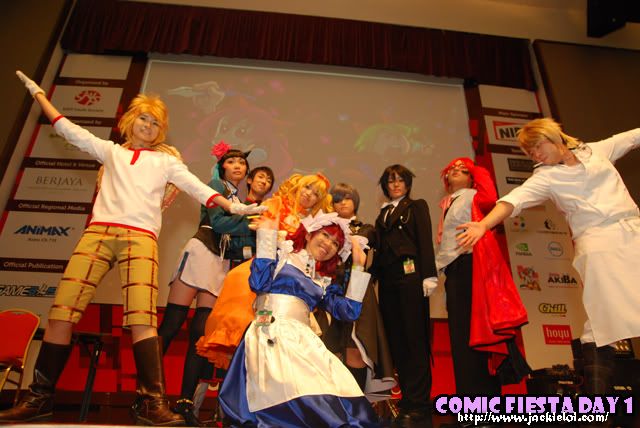 Finally, i have no idea what characters is that. I guess it was from game as well and the guy in pink was funny enuf with his "peaCOCK" singing.



Well tats all for the cosplay competition on day one. Honestly it abit disappointed me as in i expected more than tat. Guess i still love japanese cosplay that have the Ootaku Spirit.

Nevertheless, here are some cosplayer i manage to shoot on tat day. I have no talent in shooting them :(