Went to the 2nd day of
Comic Fiesta
. As usual it was crowded and the management seem gotten better. Again, i am here for the cosplay :D and it was individual cosplay instead of group on previous day.
About 30 participants participate and only 8 was chosen for the final. Those 8 chosen are :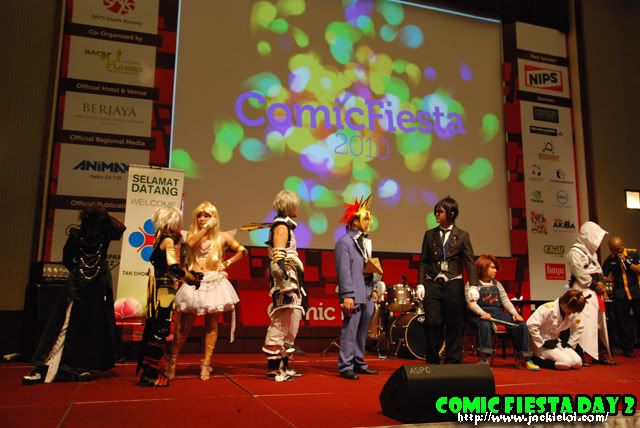 In final, they are required to b in group of 2 and will b given a theme. This are the 4 groups formed and arranged by the organizer.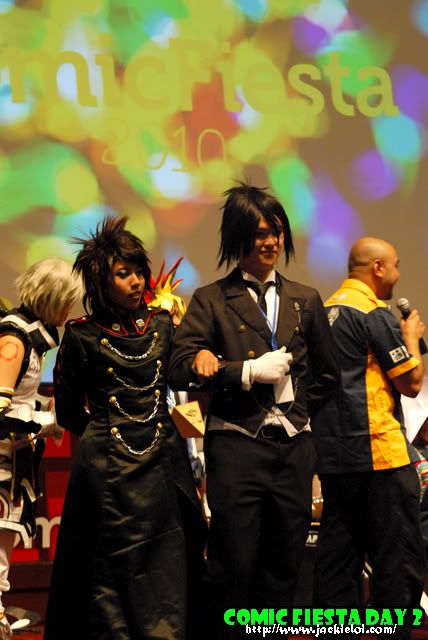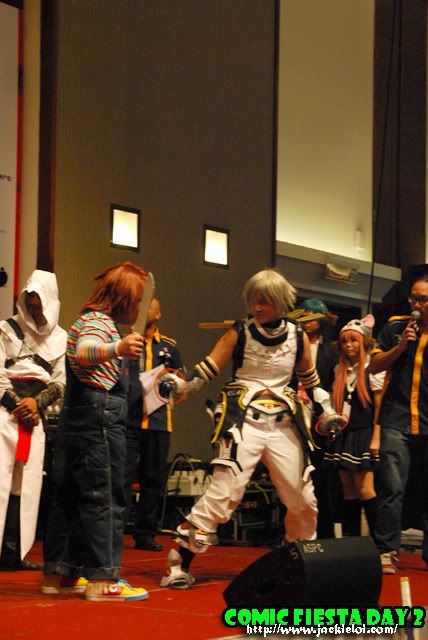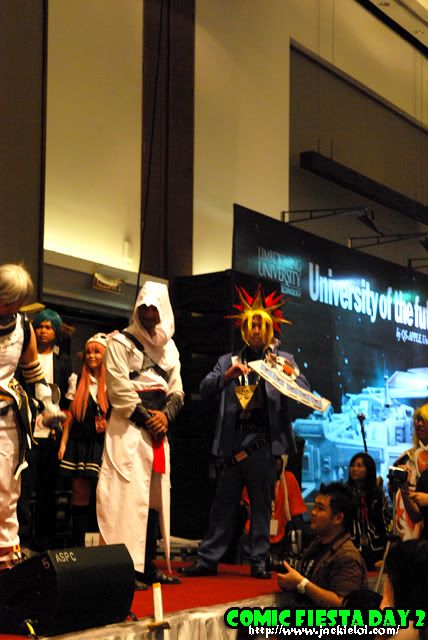 Well again, it is all about acting. Some i found out was funny and some are juz mean to b lame. Oh again, most of the characters i dunno who it is except Yami Yugi & Assassin Creed..oh and also Chucky XD..sad me for not reaching Ootaku stage yet T_T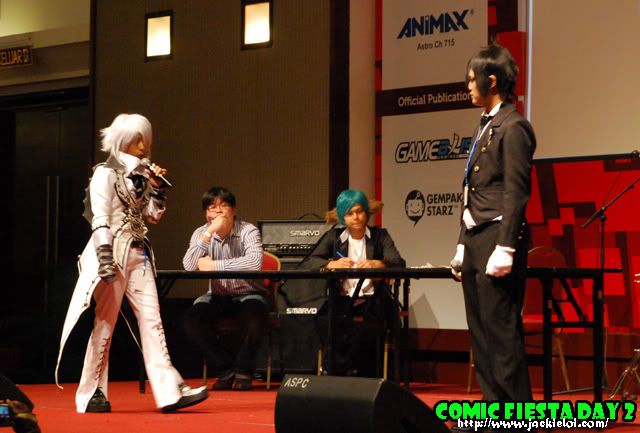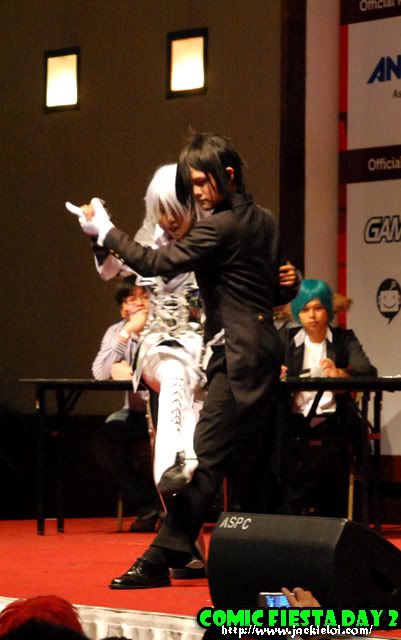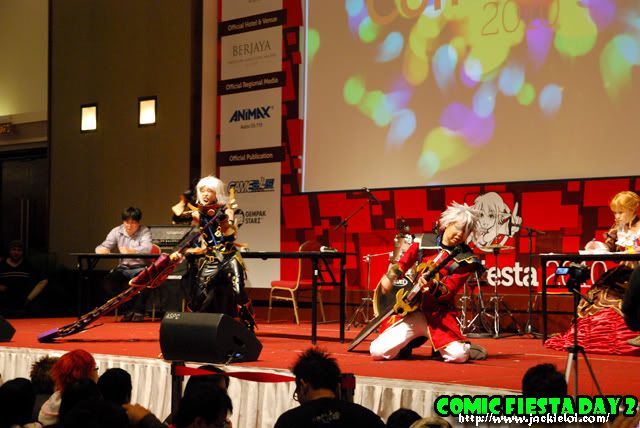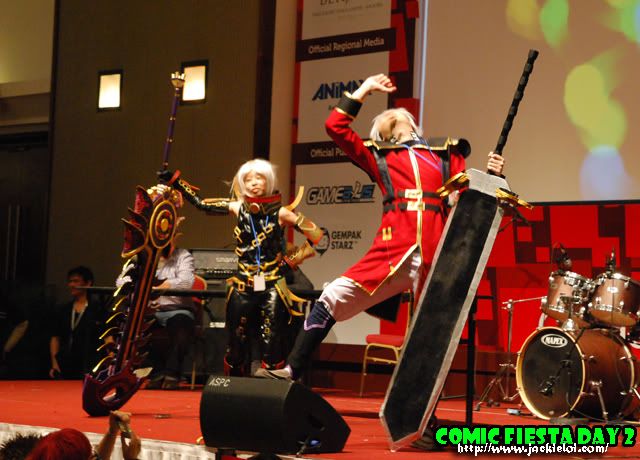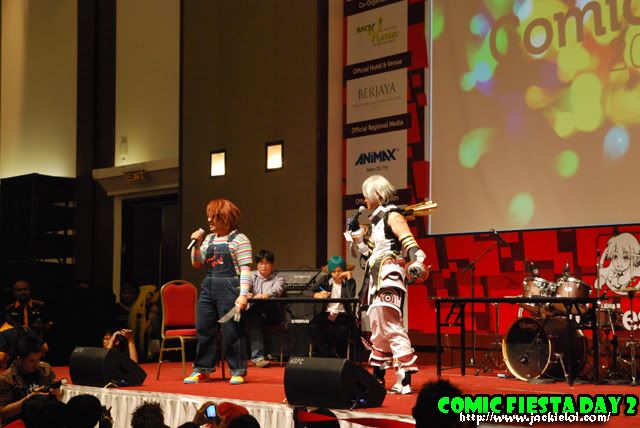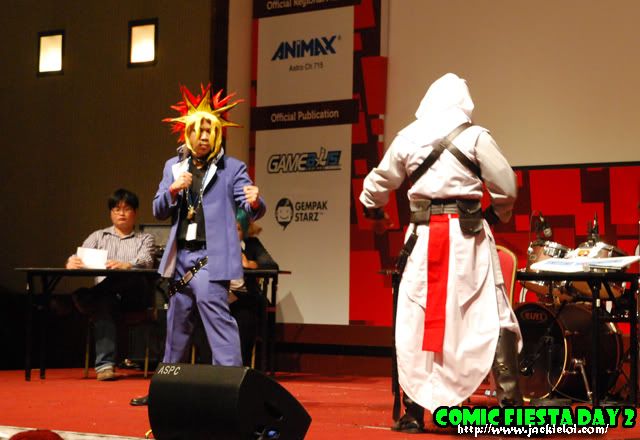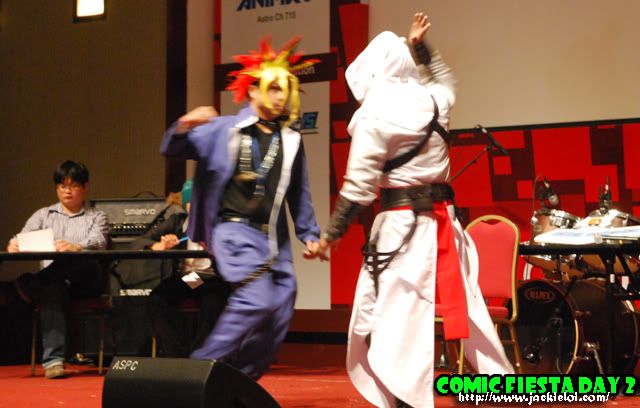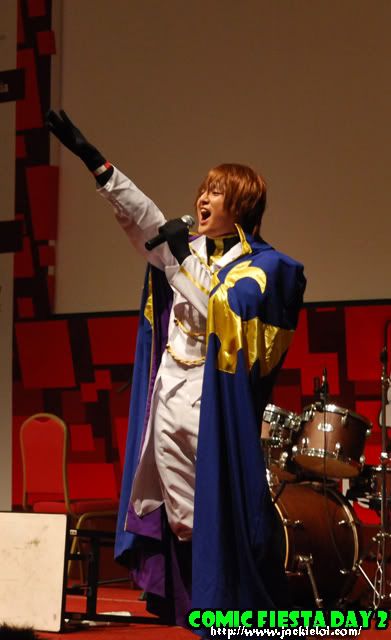 Din manage to stay until to know who is d winner due to too late and i am actually hungry. Thus went to dinner together with YY at Purple Cane Tea Restaurant. Well it was one kind of experience for me to join Comic Fiesta.

Somehow i felt those ppl who din join for competition look better than those who participate..i dunno just my feeling =/