It was my sis,
Samantha
birthday on 21st Dec at Sunway, Italiannies. As usual, friends will gathered around and had dinner with the birthday person. It seem like it have become a trend nowdays..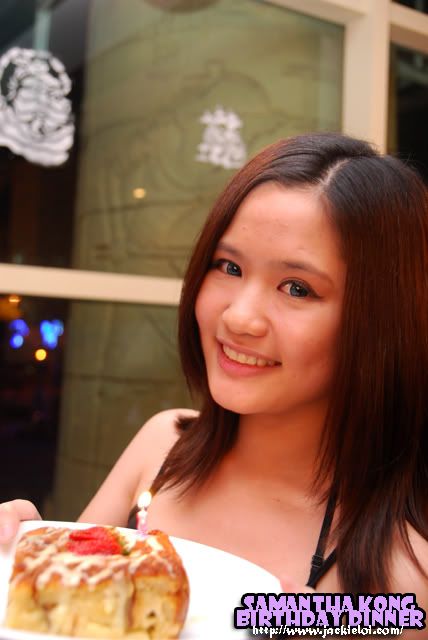 Anyway, this is my third time came to Italiannies. Din really order much the food since everyone seems not in eating mood. Nevertheless, this is what we ordered. All portion are for 4-6 person.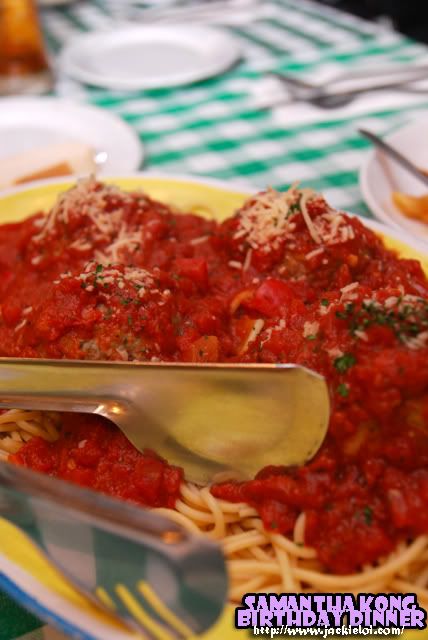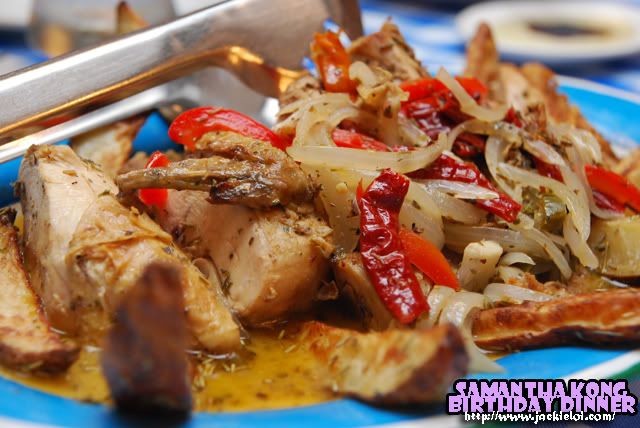 I guess it is Italiannies style that they alwiz ask the birthday person to stand on the chair and give their speech. Same things happen last time during Frank birthday last year. Thus, Samantha was given the honored to speak her speech to us.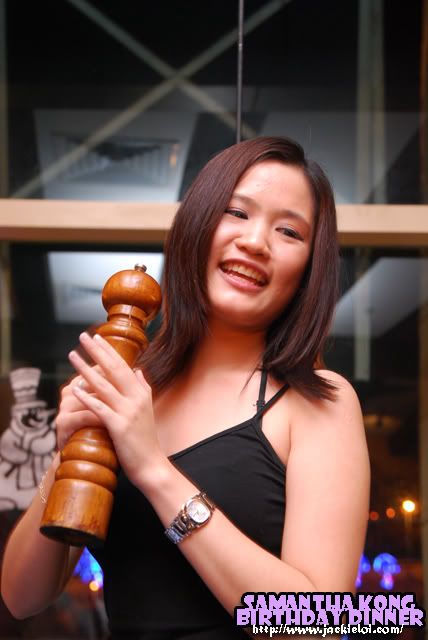 Italiannies was generous enough to give free cake to us. In the same time, some of her friends prepared a cake for her as well.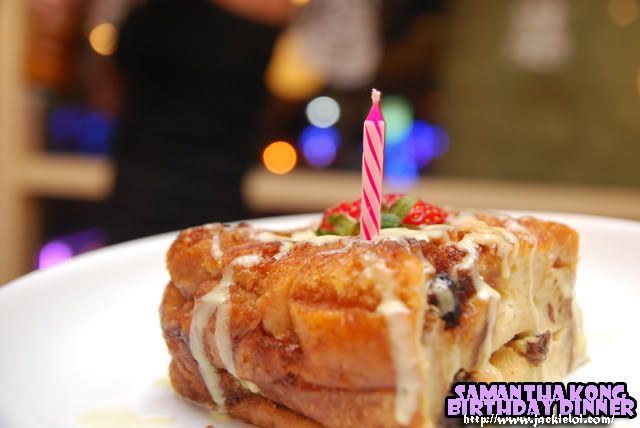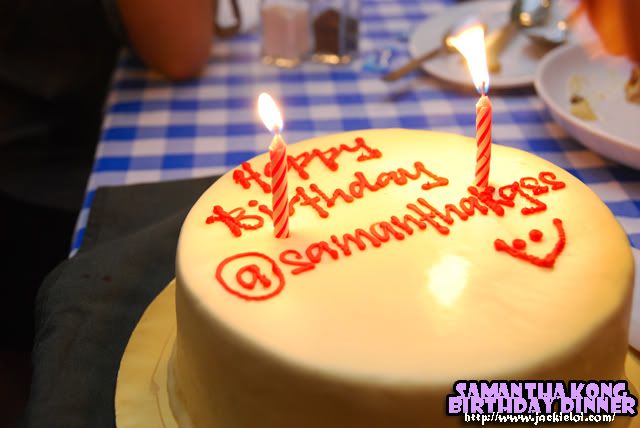 Well a group pic of all attendee on that night :)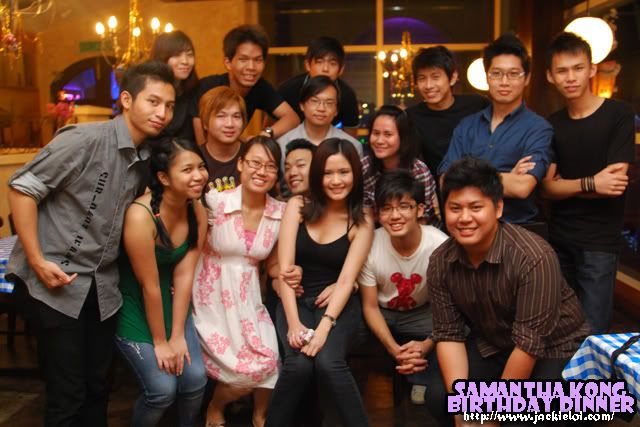 Finally, a pic me and my sis. I know i look tired and got heavy eyebag...life sucks :(