It has been time since i got myself a Bat Kut Teh. Not to mention a dry Bat Kut Teh! To be honest i only tried once dry BKT in my whole life. Recently i have been craving over it and finally i decided to called up few friends to dine in.
Went to Yip Yong Klang Bat Kut Teh, a place where i tried my very first dry BKT.
Jun
, Donovan,
Jeremy
,
Ken
,
Cayenne
& my gf,
YY
was joined up for the dinner last fri. Yip Yong Klang Bat Kut Teh was located somewhere in Desa Aman Puri. If u know where is the KFC that right behind famous crab restaurant known as
Tak Fok HK Seafood Restaurant
, Yip Yong Klang Bat Kut Teh just opposite the KFC.

We ordered 2 types of BKT, wet and dry. The dry wasn't exactly dry only, it cook together with chili. I guess they call it Dry Chili BKT. we ordered wet for 4 places and dry for 3 places. In addition with vegetable and toufu. Total cost RM95 for 7 of us :)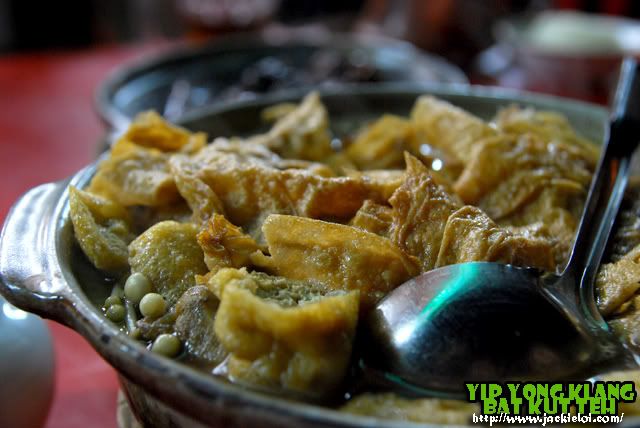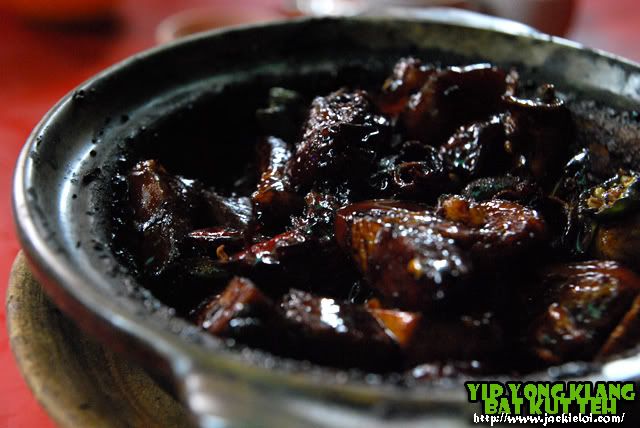 * Dry BKT *


Din manage to shoot much food pics as in everyone was rushing to eat it..coz too hungry and v actually ate on 9.30pm!

As my opinion, i love their dry BKT. It taste nice and it actually cost around RM9.50-10 per person (i forgot d exact price). not sure for d price for wet one since it doesnt breakdown the price in the bill.

In addition it was Cayenne birthday on the next day ;)

So,

Happy Belated Birthday Girl

;D..i know u had a great surprise since asking u out makan wif me was apart of the plan..or wait, just coincidence XD i m not apart the culprit LOL

It is a nice session to catch up with few of my friends. Now i miss the burger outing we use to do last time ;(..if time could turn back...