It have been long time since i having gathering and meet new bloggers. Oh yes, over this past 3 years in Nuffnang community i have met alot great friends along ;) U guys know who u r *wink wink*. Nevertheless, i am attending the gathering with others blogger to have CNY dinner and Yee Sang session on last friday, Sri Melaka @ One Utama.
There were more than 30 (i think) bloggers attending the dinner ranging from half of them i know who is it and another half totally clueless on their identity until now LOL... Wow over 30 bloggers! Is totally madness ;P we're divided into 4 tables. Which mean there gonna be 4 Yee Sang LOL wtf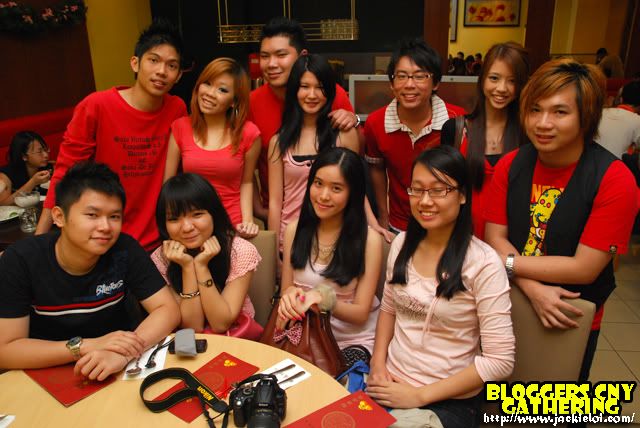 * Lets see how good is my memory.
On Chair From Left : Boon, Yeeing, Stepahnie, YY
Standing From Left : Joey, Carmen, Bernard, Evelyn, Jayren, Jessie & me *

Ordered Nyonya Fried Rice for myself and Fried Kuey Teow by YY. Basically i felt their food super oily..d moment i ate 2 spoon felt like stop eating it. However i need to force myself eat coz i am too hungry. Other than that, their food are quite descent.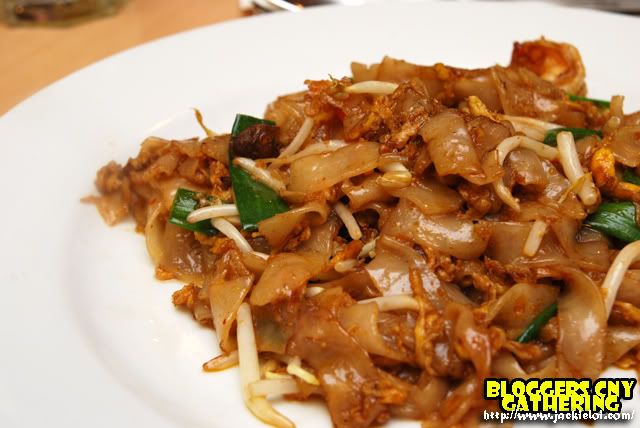 Lastly the highlight of the dinner of coz none other than Yee Sang.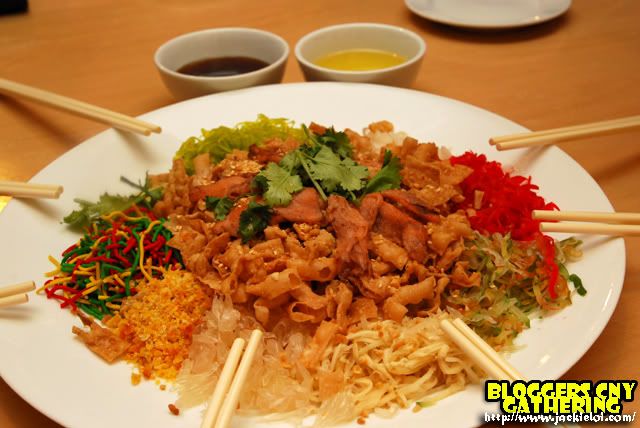 It cost RM60/"mai". Ouch, totally kena robbed. But who care, as long as we enjoying it rite?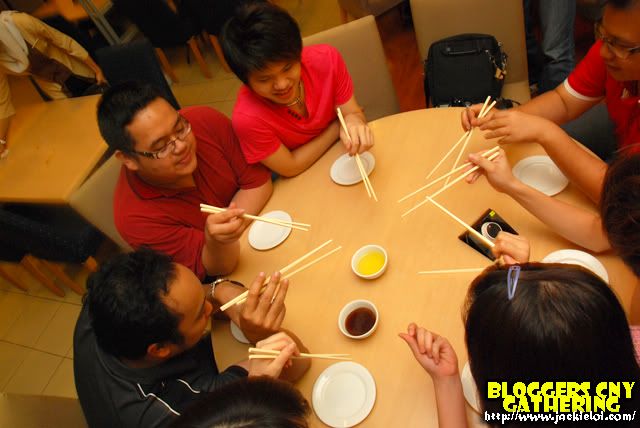 * Waiting Yee Sang to be serve *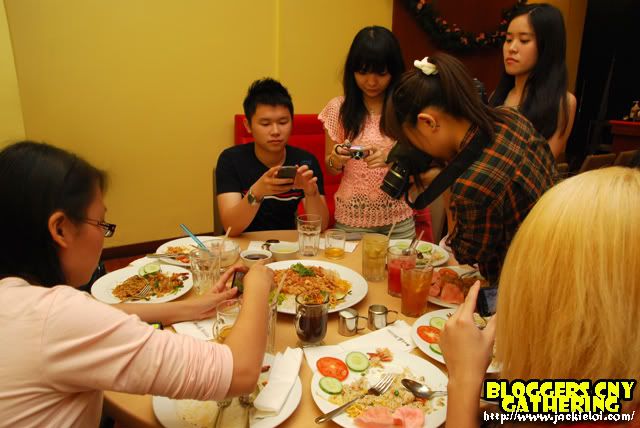 * Waiting Yee Sang to be photograph *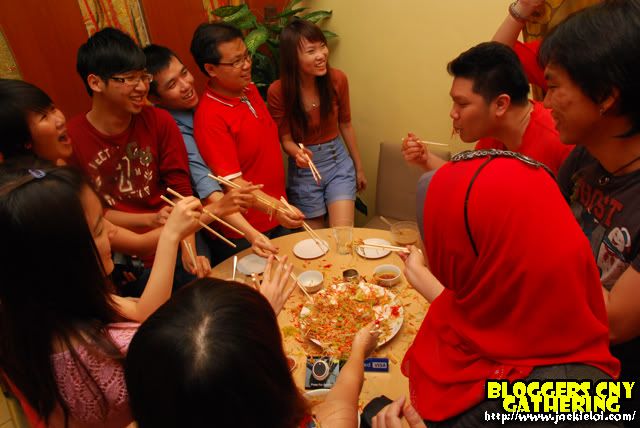 * Waiting Yee Sang to be clean up LOL *






Finally a group pic of all of us. Somehow the moment v took group photo remind me past gathering i had with others friends i met when i am still new to Nuffnang. It has been 3 years since v know each others. Life still goes on and everything goes well to all of u ;)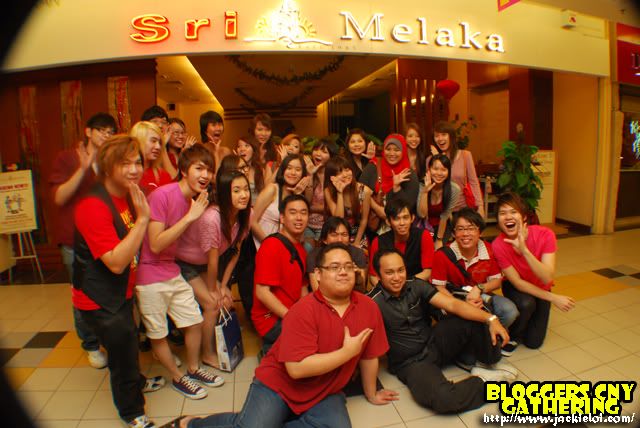 Happy Chinese New Year Everyone!!