Alot people tod motorola is dead. But i dun think so! I pay attention on them since last year once they release their first (i think) android phone, Motorola Milestone (or known as Motorola Droid).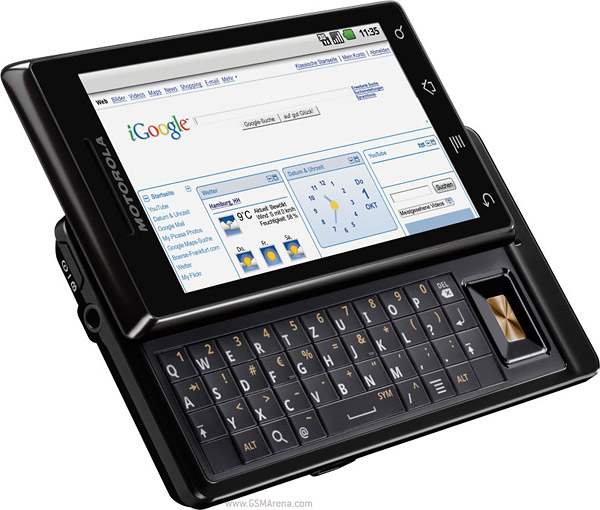 Honestly how many of u here like motorola? i used to love their phone back to when i was kid. Reason? coz i saw my dad first ever phone was motorola model! Back to those year b4 Nokia exist, Motorola was quite popular brand for mobile phone. I use to have 1 motorola phone (i think is T191 model) as well ;D



However i dunno what cause motorola reputation is getting worst and worst. Probably the bad quality wif bad software inside? as i recall every1 said motorola quality sucks. How sucks is it i dunno coz i love my ex-Motorola phone and i used it for quite some times before i officially change to Nokia user.

After Nokia and Sony Ericsson gain popularity, it seem Motorola reputation drop dramatically. Even some of my friends ask me "eh? motorola still exist meh?" Oh wel yes i do! Until today and i believe it gaining reputation (i guess thanks to android OS that manage to revive motorola)!! All this while what i appreciate most on Motorola was their phone design! Still remember those awesome design from Motorola phone such as RAZR? I would said it is one of the beautiful designed phone that alot ppl love it!



Ok back to main topic, i said i appreciated motorola phone design concept rite? Today i opened my eyes after reading all CES 2011 from web. Motorola actually released a phone that i ever dream b4! I used to have a lot idea of design and usage of mobile phone. One of them would be "how nice if phone in future able to connect portable keyboard and mouse via USB and use it as computer?". Yes u r rite! Motorola newly announced phone, Atrix 4G(i guess it mean mAtrix without d m -___-) was having tat concept! This phone manage to make alot ppl jizz their pants including me ;P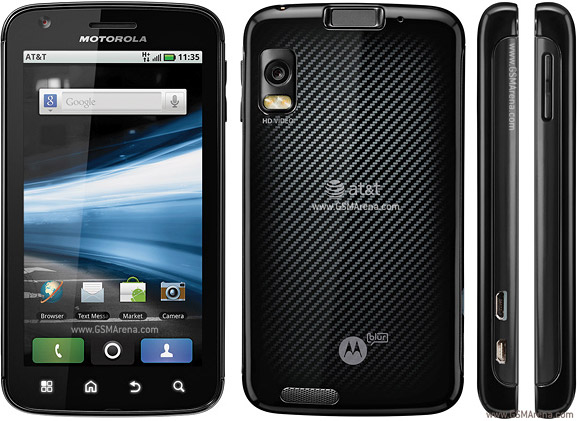 It has a Tegra dual-core processor, 1GB of RAM and support for up to 48GB of memory, a 4-inch QHD display (or 960 x 540), a front-facing VGA camera and 5-megapixel with an LED flash 'round back, a 1930 mAh battery that promises nine hours of talk time, fingerprint login security, and Android 2.2 for an OS.

What so special about this phone? Just watch the video below and u'll get what i mean ;)..it is a very cool and awesome concept!







I believe soon or later most phone able to do that by using the dock and connect to pc. But the webtop? not yet i guess ;P And i am not surprise if apple gonna come out something to counter attack. All i wanna ask again here is, is Motorola AWESOME? I think they are getting better! Their phone is not as bad as last time ;)

Not to mention their newly release tablet, Motorola Xoom that support Android honeycomb is announced as well :D



A 1GHz dual-core Tegra 2 will power this 10.1-incher, while 4G connectivity will be made available as an update in Q2 following a Q1 launch. Other specs include a 1280 x 800 resolution, 5 megapixel camera, 720p video recording and 1080p video playback, 802.11n WiFi, Bluetooth 2.1 + EDR, and finally, a healthy 32GB of onboard storage. The battery is rated to be capable of supporting 10 hours of video.







I might grab one of this kind phone in future once d concept it getting solid and better ;). U know, able to transform ur phone into netbook wasn't a bad idea, it is a bonus. Less is more and more is bonus ;) Again, i am wishing for new addition to my family within this year :D..aiming for Samsung Galaxy Tab or HTC Desire HD. Or mayb Motorola Atrix 4G if d price was reasonable and release in Malaysia before d new family join in ;)