So with the help of GPS coordinates, we're here now at Tarbush, Sunway Pyramid! Seriously, we literally ran around the whole mall to find this place but now that we're here, we're really enjoying the food.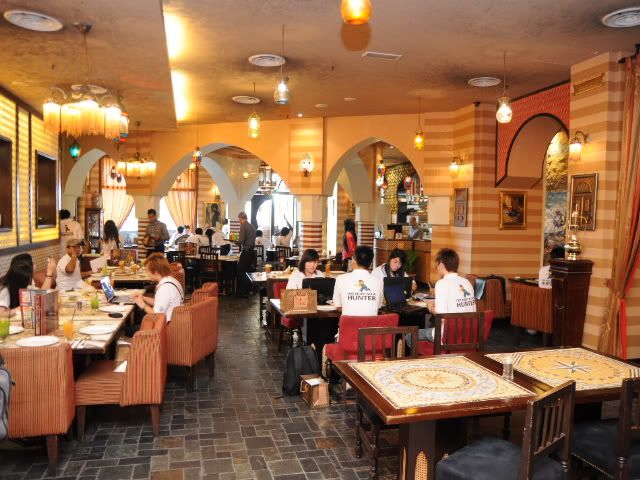 Tarbush is a posh Middle Eastern Restaurant that has established a good rapport with various organizations and sector in the country. It has a very meticulous interior with exotic decoration and with the list of menus, you will definitely have an unforgettable meal.
We were welcomed with various food served on the table.
For starters, we had Arabic Salad. It is the combination of Sumak, a flowering herb, and green salads. It's very flavorful, with the right touch of lemon juice and olive oil.
Then we have the main dish. It's called Lamb Cubes. The lamb is marinated and grilled to perfection and comes with French fries as well.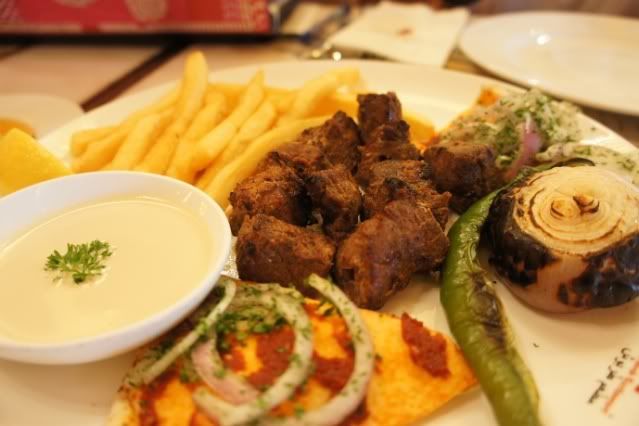 For dessert, we had Cream Caramel. The taste is not too sweet, just nice. =)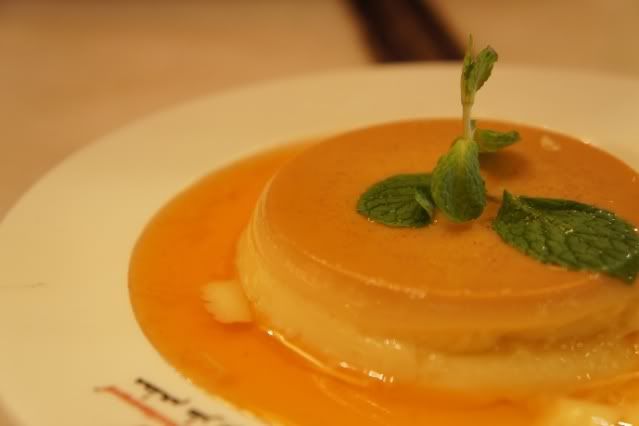 All in all, we recommend to you guys to come here if you're a fan of Middle Eastern food because honestly, this is one of the best in town!
Address:
Tarbush
LG2 -123,
Sunway Pyramid
For any inquiries, you can visit tarbush.com.my.