Just had dinner at Pao Xiang bak Kut Teh with
Mike
,
Marilyn
& Mindy. I guess Pao Xiang Bak Kut Teh name is not strange to most of u since it had alot outlet around Klang Valley. Recently they just open new branch at Genting Klang. As a Bak Kut Teh AKA pork fans, feeling curious to try it, i asked them to join me for dinner.

This were what we ordered :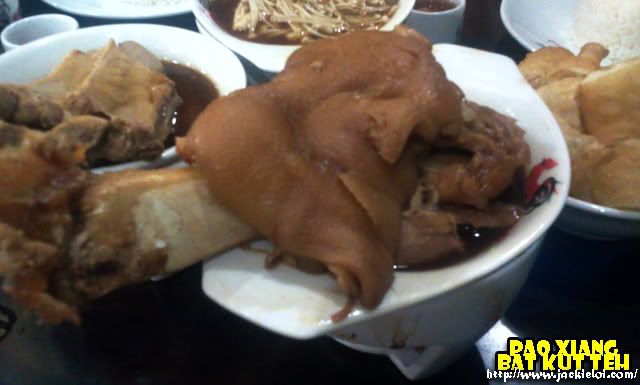 * Tua Kut *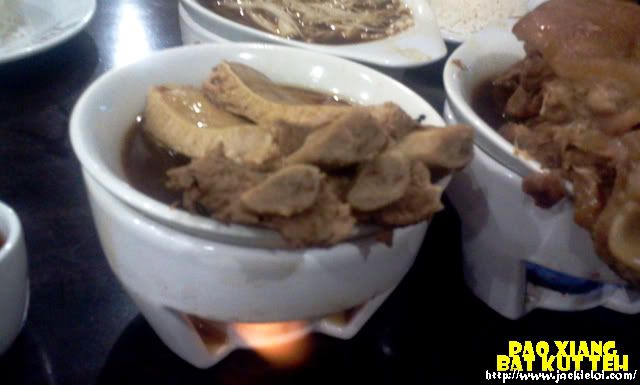 * Pai Kut *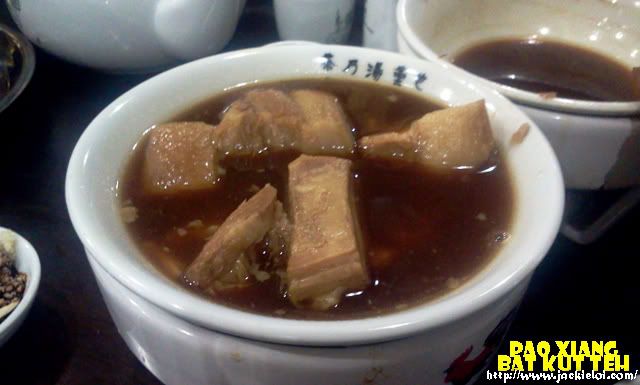 * Sum Chan Bah *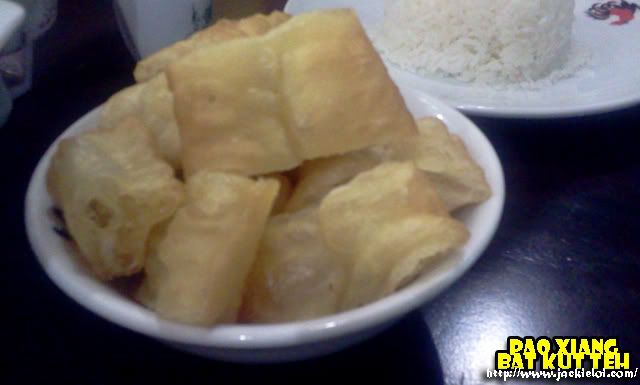 * Oil Stick AKA Yao Char Kuai *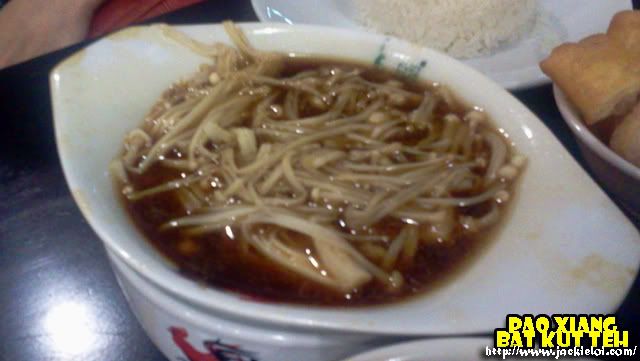 * Golden Needle Mushroom *

Oh yes i have hard time to read their menu for the BKT part T_T



First thing first, it is individual style of Bak Kut Teh, or so called commercialized by Mike instead of putting all together in 1 big pot. And it cost RM10.50 for each bowl of meat, RM7 for the mushroom and RM4 for d yao char kuai. Reasonable? i dun think so for d portion with that price. We barely had enuf (for big eater of coz) since those meat most prolly gone by 1-2 pieces per person.

Secondly, i dislike the worker there. Yes they are not local ppl but labor workers. Hardly communicate wif them. Speak Malay or English will get unknown reply from them. They even forgot on our orders :( disappointed with their services

Overall, i felt disappointed with the shop. The only good thing i love was their Bak Kut Teh soup. It was pretty good. Other than tat, i would pass this shop and rather go those normal BKT shop.