Wooohooo the Biggest Asian Music Festival™ is Here!!! Asian Music Festival featuring more than 20 artists, from seven Asian nations for 10 hours of non-stop musical experience! They gotta rocks the stage! :D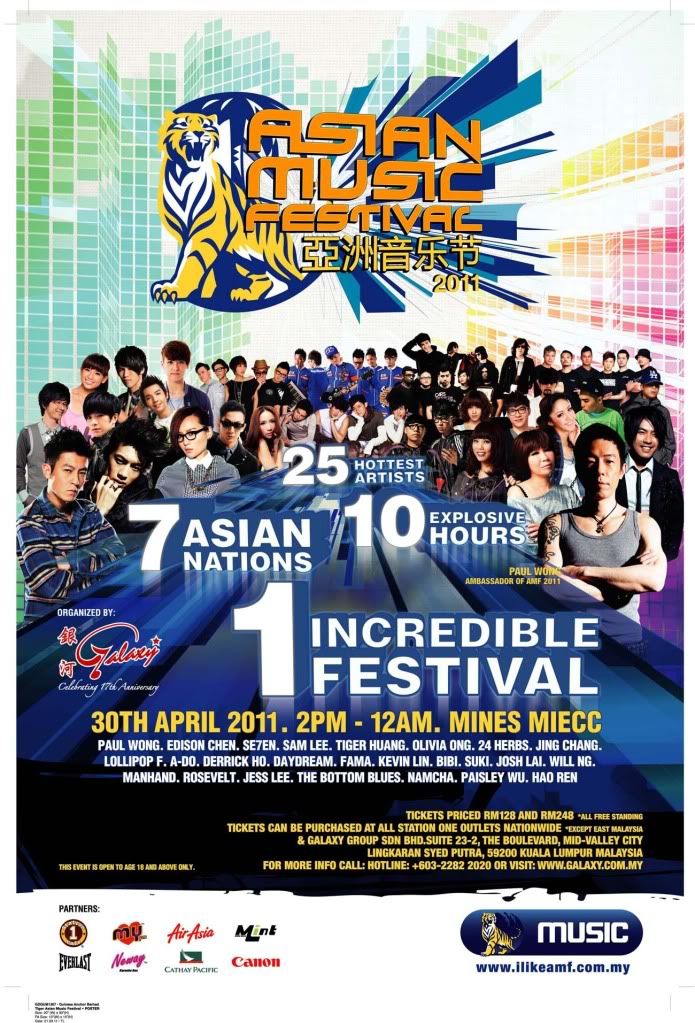 With appearance of more than 20 artistes from seven Asian nations, the festival is set to kick off at 2pm at the Mines International Exhibition & Convention Centre (MIECC), Sri Kembangan this April 30th 2011. There will be massive performances by artistes from both international and local music scenes belting out their best numbers; such as Se7en from Korea, Edison Chen and FAMA from Hong Kong, Taiwanese artistes Jing Chang and Tiger Huang, Bibi from China, Olivia Ong from Singapore, Namcha from Thailand and lastly, our very own Suki and dayDream from Malaysia, just to name a few.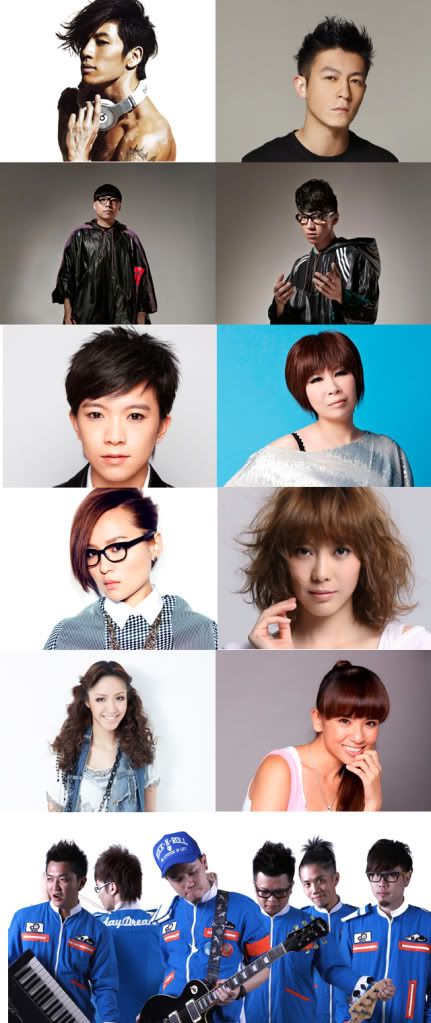 The additional 10 performers from international and local music scenes include Lollipop F, Kevin Lin and Derrick Ho from Taiwan, 24 Herbs and Sam Lee aka DJ Becareful from Hong Kong, A-Do from Singapore, The Bottom Blues from Thailand, and our very own Jess Lee, Manhand and Rosevelt from Malaysia.




Three emcees, Paisley Wu from Hong Kong, and Astro MY FM deejays Mei Yan and Jeff Chin will further amplify the atmosphere by keeping fans entertained throughout the night. The icing on the cake of the entire festival is definitely the refreshing ice-cold Tiger beers which will be served throughout the event – the beverage that always goes well with such rip-roaring music event.

Tickets are now available for sale starting from March 14th onwards at Galaxy HQ at The Boulevard, Mid-Valley City and Galaxy ticket counters located at Concourse level, Sungai Wang and Wisma MPL (HLA).They are also available at Ticket Charge outlets (www.ticketcharge.com.my); including Speedy Video outlets nationwide, including East Malaysia.

Additionally, the public can also purchase the tickets at all Rock Corner and Station One outlets in Peninsular Malaysia, whereas online booking is available at www.ilassotickets.com. Tiger FC members as well as Tiger FC Credit Card and Prepaid Card holders have the privilege to enjoy an exclusive 10% discount off from the ticket price by just flashing their cards at all Galaxy ticketing counters.

The Asian Music Festival™ is strictly for music fans who are above 18 years of age. The event partners include MY FM, Air Asia, Cathay Pacific, Everlast, Station One, Mint, Canon and Neway. To find out for more information on Tiger Asian Music Festival and its ticket purchasing details, please log on to http://www.galaxy.com.my/